"Don't miss Prenj!" I certainly didn't want to, so I stayed as long as the weather forecast let me. Four days, yeahh!
Blue blue skies and white white rocks. Wide views and mountain bikers? Haha, yes indeed. I met a friend from Mostar who cycled up from Ruište to Zelena Glava. "Is there a girl from Amsterdam here?" Đani! We knew that there was a possibility that we would run in to each other, but that we actually met on the top of Zelena Glava was amazing!

A big hug and lots of photos, it was really a party on the peak. Normally I don't like crowds, but this time it was different. Đani helped me to get back my confidence when I felt home sick and insecure about everything I could possibly feel insecure about. The last night in Buna he paid me a visit and talked me through the route on Prenj. It's hard to explain how I felt at Zelena Glava, but "peak party" covers it quite well.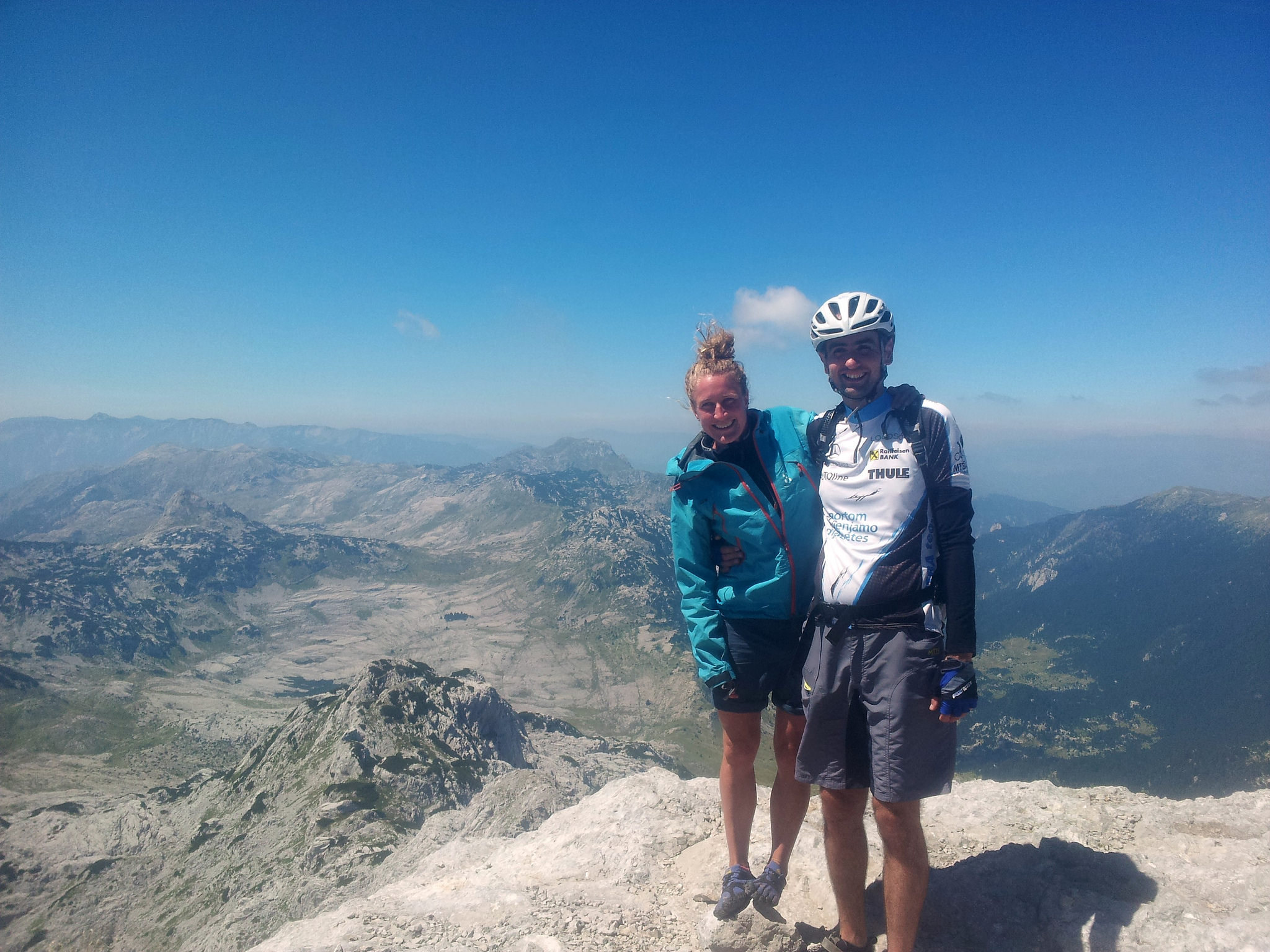 Meeting Đani the mountainbiker from Mostar on the top, Zelena Glava!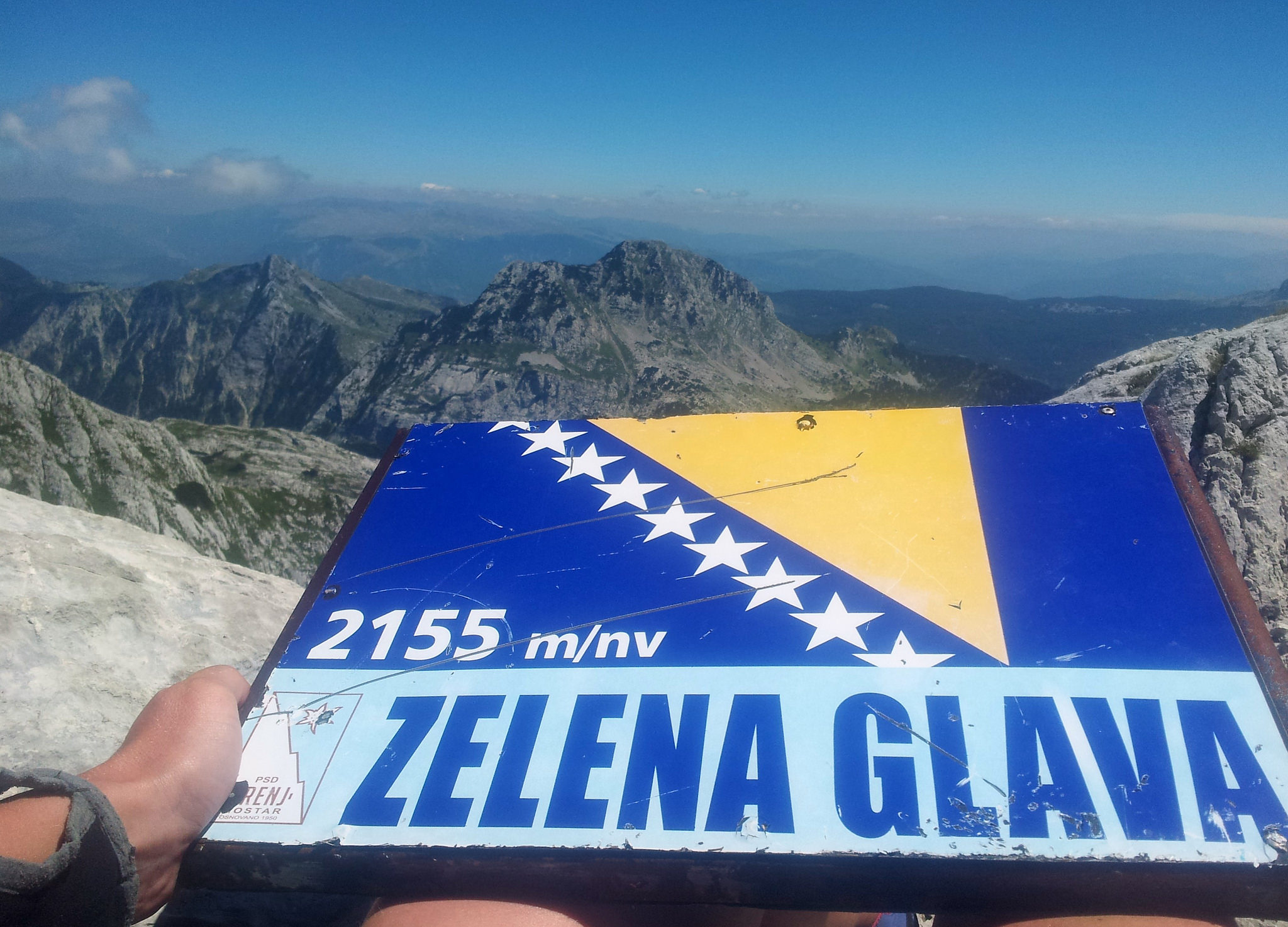 Zelena Glava, Prenj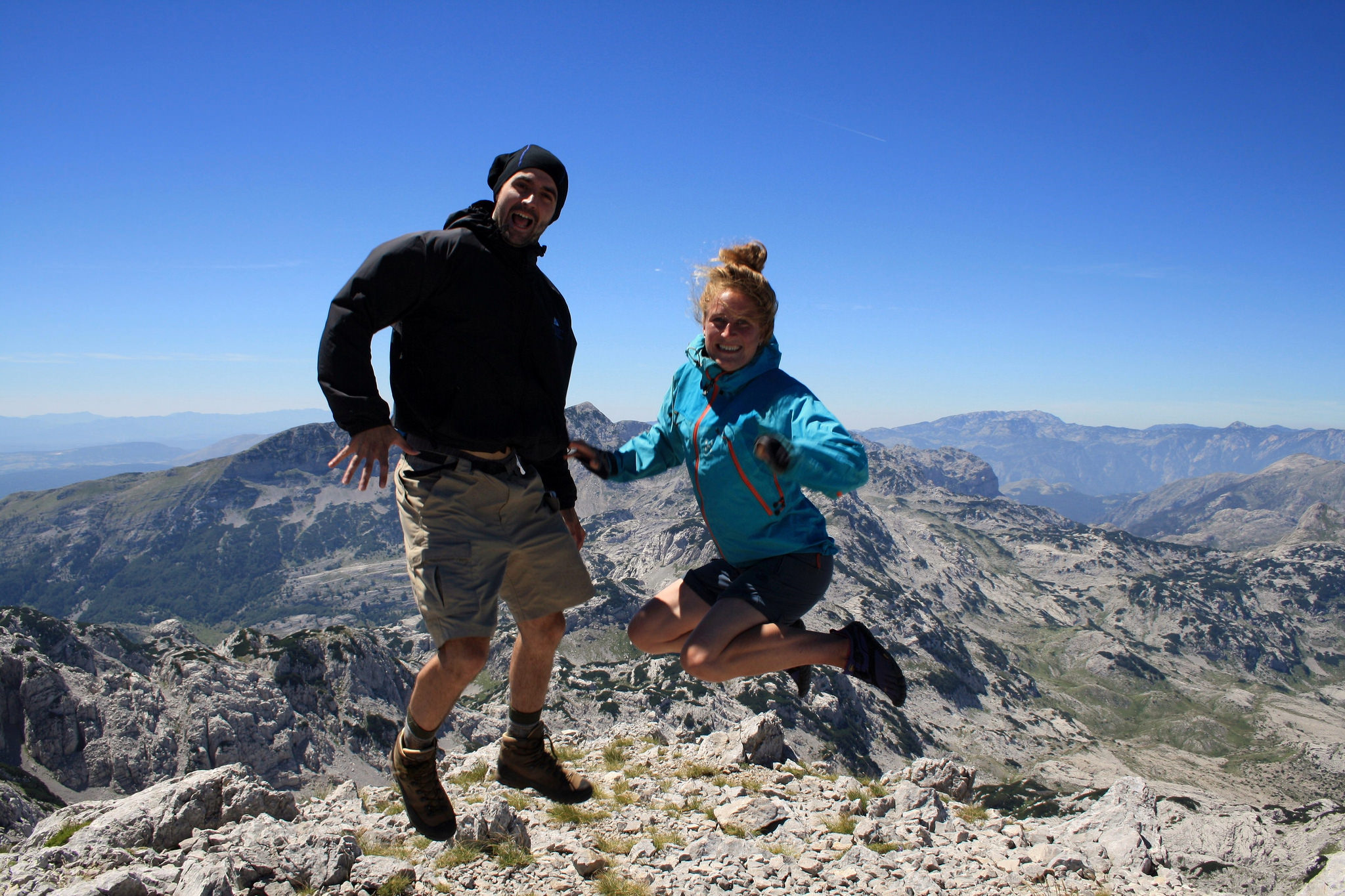 Back at the mountain hut, the party continued. A Dutch couple just arrived and short after, five men from Mostar joined the club. Esther, the Dutch girl, lightened some candles, the men from Mostar grilled their meat and the Tuzla boys digged up a bottle of rakija. Too bad that the Czech guys left in the morning. Never the less, it was a unforgettable night.

Again, normally I don't like crowds, but when Zlatan and Damir started to sing a traditional Bosnian song and the men from Mostar shared their food, because that's what people love to do here, I was glad that I could share this moment with people from my country. From Amsterdam even.

I keep on repeating myself when I say that Via Dinarica is for me indeed more than just a trail, just like I repeat myself when I say that I keep on falling in love with the Balkans and the Balkan vibe…. But that's how it is 🙂