Slobodan Brkić lives in a beautiful village in the mountains of Bosnia and Herzegovina. Several years ago, when he was working as a waiter in Banja Luka, a Crohn's disease diagnosis brought him to a turning point in his life. He found himself grappling with big decisions about his future.
Slobodan turned to nature for guidance. Upon returning home, he began to work with the local tourism board and soon envisioned turning his ancestors'
village into a destination for travelers.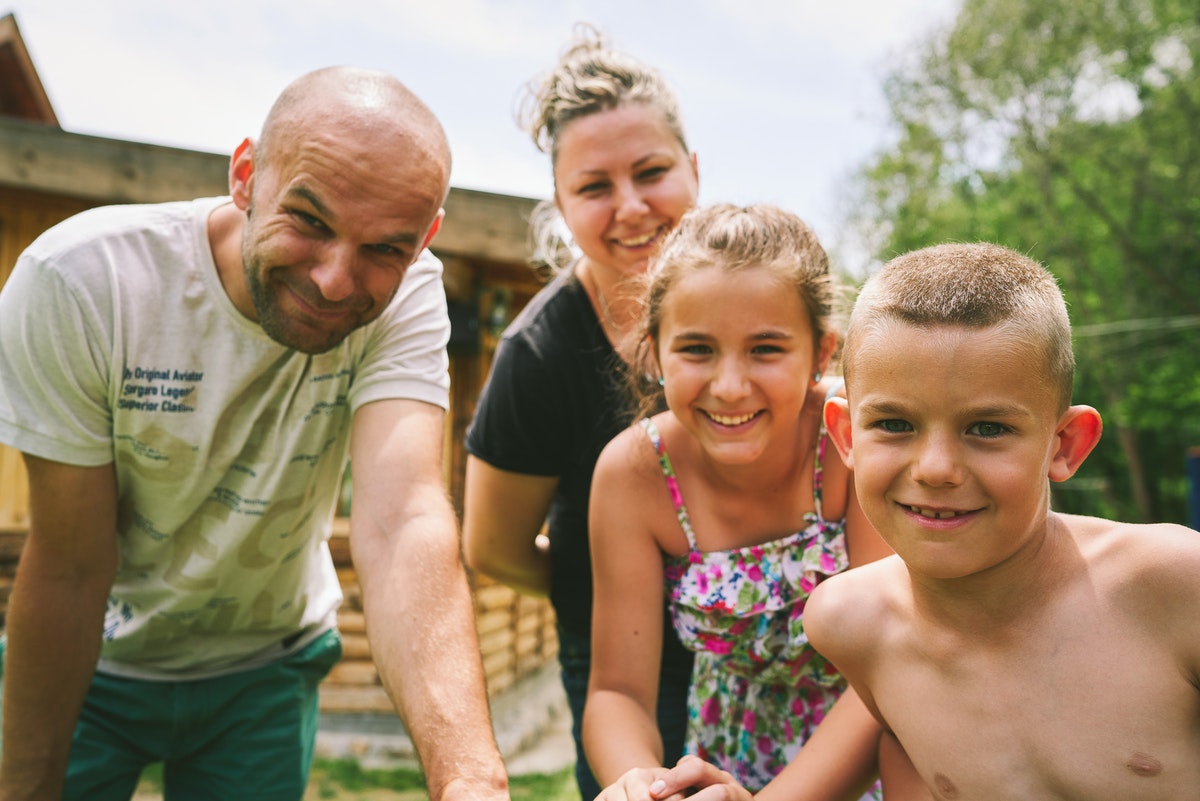 He took the funds he would need for further medical treatment and used them instead on a bank loan to begin building facilities.
"I weighed about 56 kilos at that time," Slobodan remembers. When I told people around me that I was starting this big project, they didn't believe me. 'Why? You're one foot in the grave already,' they said."
The village was nowhere near a road or other tourist attraction, which complicated things further for Slobodan's business plan. After all, beautiful nature could be found anywhere. So when he learned about the Via Dinarica trail, which his land is on, he was thrilled.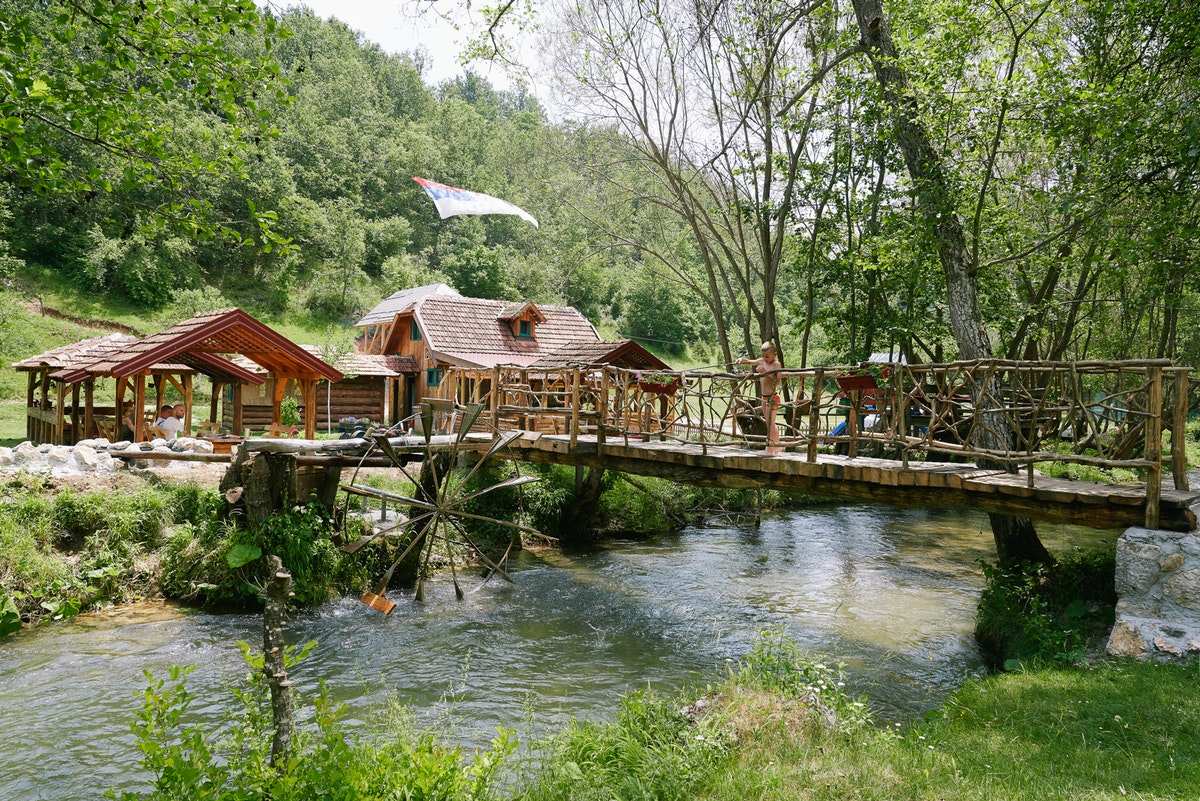 The Via Dinarica is a long-distance trail that extends the entire length of the Dinaric Alps, first conceived of by a group of passionate hikers to connect the seven countries of Slovenia, Croatia, Serbia, Bosnia and Herzegovina, Montenegro, Kosovo*, and Albania.
The trail's vision of cross-border cooperation is a healing notion, considering the region's recent history of conflict.
In 2013, the hikers' vision began to break ground. The regional initiative undertook a One Million Steps walk along 1,250 kilometres of existing mountain trails - assessing, mapping and promoting the central Via Dinarica White Trail. The Green and Blue trails are now under development.
As the trails developed, a plan grew in parallel to develop local communities and small businesses to promote hospitality, service and tourism.
In Bosnia and Herzegovina, where the most development has happened, the three trails (1,000 km) run across mountains and wildflower-filled fields, along riverbanks and through quaint villages, like Ziličina where Slobodan lives.
"As we expand, more people are coming each year. This gives us more strength to push forward," says Slobodan.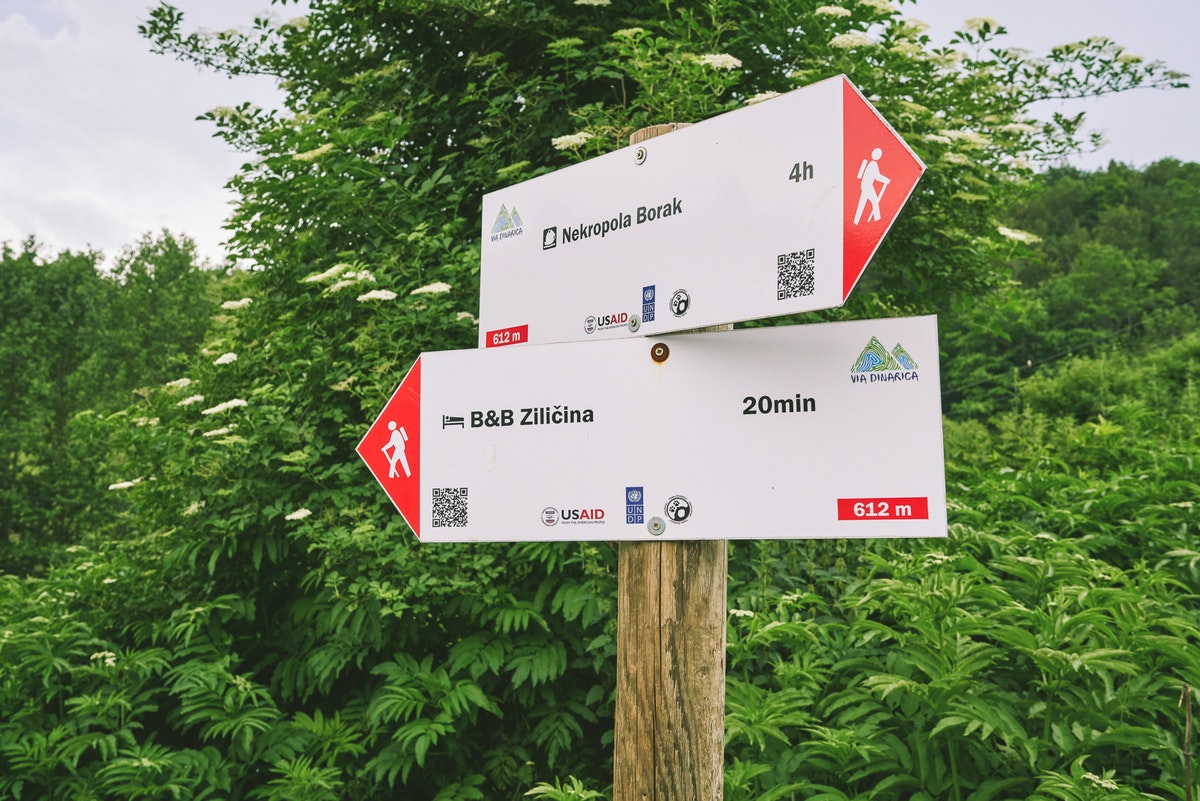 His less stressful lifestyle close to nature has contributed to his condition improving,
"It turns out that I chose the right path."
Via Dinarica encompasses over half of the communities in the country, and, as its slogan says, "connects naturally" the individuals, outdoor sports clubs, businesses and communities across the ethnic and national divides.
But before that could happen, upgrades or improvements of both the trail and accommodation facilities were needed to secure safe hiking treks, decent places to sleep and good food.
One place known for its delicious food is
Simovića kuće
in the Kalinovik area, owned Slavojka Puhalo. Her B&B offers an authentic gastronomic experience coupled with the hospitality of small closely-knit mountainous communities.


"I would do anything for the customers to make them feel at home," she says.

Slavojka's products are all home-grown and home-made. "They admire the food's rich flavours and say they've never tasted anything like it."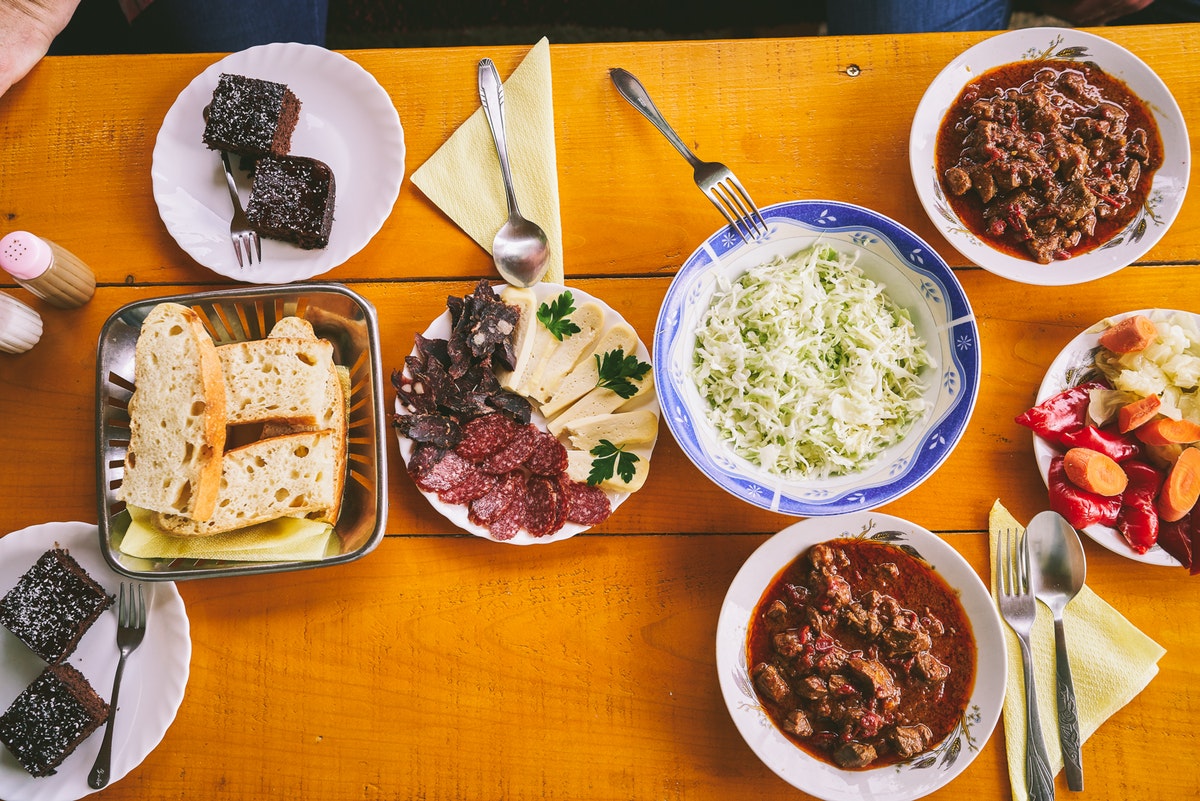 The trail also passes rivers that offer adventure seekers white-water rafting.

Amar Alagić, a young man in his early twenties, was just about ready to leave the country in search of new opportunities. His small city Bihać, situated on the banks of river Una in the northwest of the country, is rich in natural beauty but offered few options in the way of a sustainable income.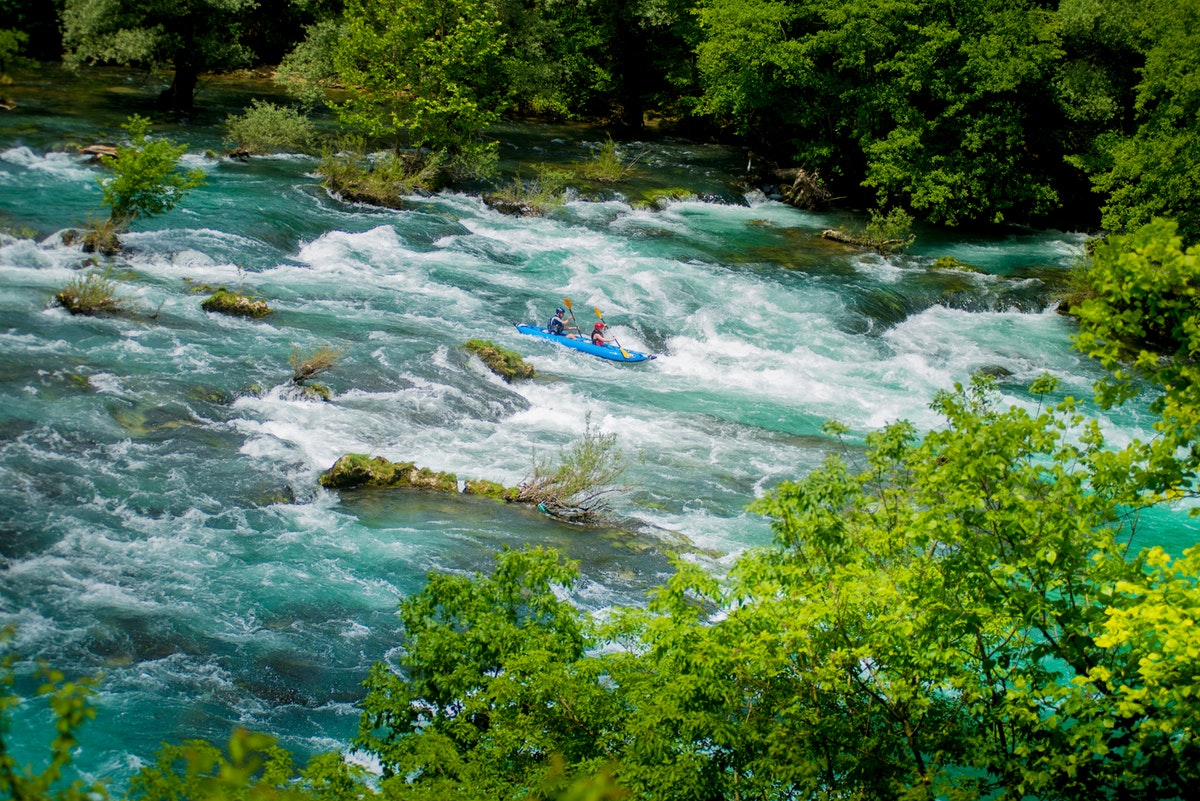 "We live in a country where the majority of young people see a better future in moving abroad," he explains. "I was thinking I would certainly be better off somewhere else, but my heart is here, next to this beautiful Una River and nature that surrounds it."

When his family received a grant to expand their small rafting business from the Via Dinarica project, he opted to stay and take a chance on their passion. They purchased new water safety equipment and now offer several kayaking and rafting tours ranging from mild to white waters. Their clients more than doubled in 2017 compared to the previous year, and his profit rose by 70 percent.


At a recent Via Dinarica conference, his mother Mahira, shared how deeply moved she was by how the initiative changed the life of her family, keeping them home.

Another goal of the initiative is to introduce and celebrate the culture and traditions of the country.

Amela manages a traditional guesthouse in Lukomir, the highest and the most isolated mountain settlement in Bosnia and Herzegovina at an altitude of 1,495 meters. Tourists can stay overnight and enjoy traditional dishes served in Bosnian rooms and the house's small front yard. She educates visitors about the recipes and even explains how to prepare them.

"I would love to see people spreading the story not only about how Lukomir cherishes its traditions, but also how Bosnia and Herzegovina recognizes its cultural values and heritage."

Her love for her culture comes from being involved in amateur theater in school. She has since served as a translator and tour guide for groups, and now is realizing her dream of running an NGO for cultural heritage and tourism in Bosnia and Herzegovina.

She and her husband Sanjin also own a tourist agency in Konjic, a hotspot of Via Dinarica. They offer trekking tours, rafting, canoeing and canyoning on the Neretva and Rakitnica Rivers.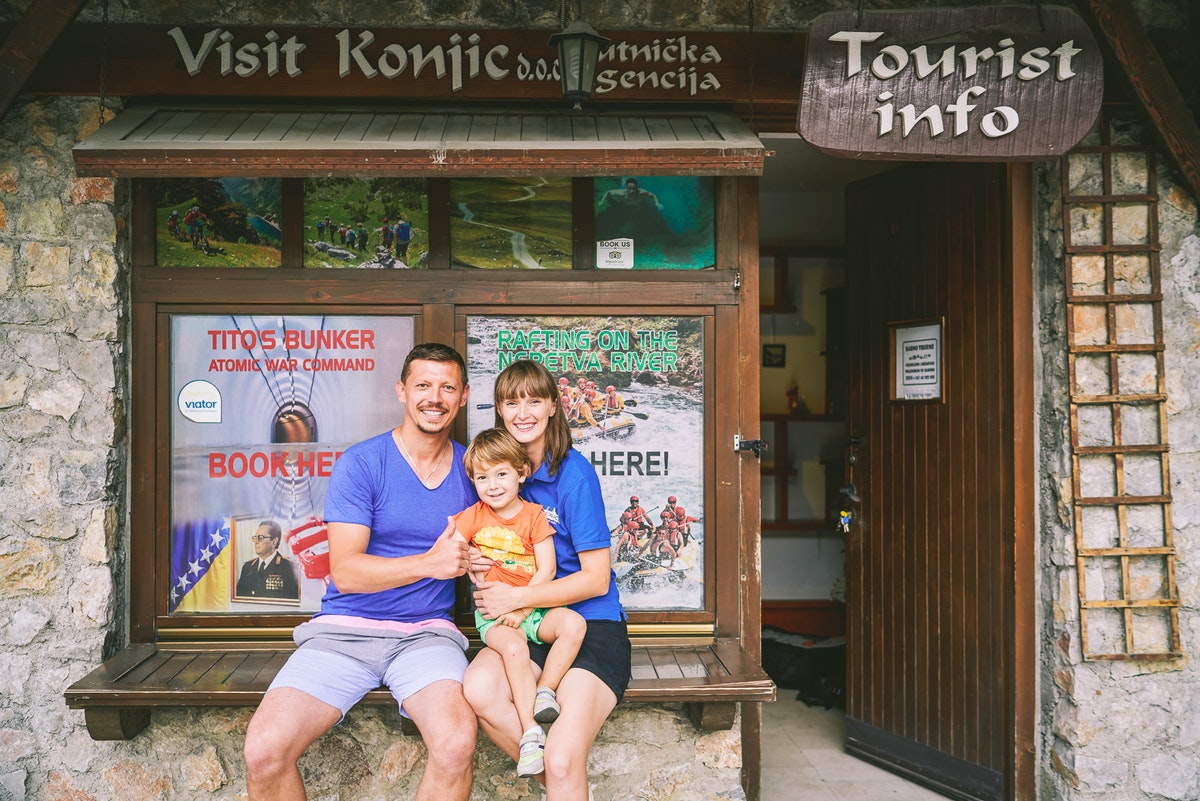 "I decided to start a business on my own because in our country if you really want to be successful and do the job you love, you must do it yourself and build it from the very beginning."

Their investment and passion paid off – the number of their customers has skyrocketed from 420 in 2015 to over 8,000 in 2017. It makes her happy to see her country making progress.

"I'm looking forward to having some new young people earning their first salary and developing new ideas that will make our homeland a better and more beautiful place for all of us," she adds.

USAID and UNDP in Albania, Bosnia and Herzegovina, Croatia, Kosovo and Montenegro supported the initial Walking the Via Dinarica and a platform to develop local communities and small businesses in the field of hospitality, service and tourism. The initiative has had strong support of government ministries, designing adequate policies, allocating public finances to ensure investment, as well as facilitating cross-country cooperation. The next stage, supported by UNDP, USAID and the Italian Agency for Development Cooperation, will further develop economic opportunities along the trail.

Slobodan, Amar and Amela received grants to purchase new equipment and expand their current businesses, while Slavojka received one to establish her B&B.

*References to Kosovo shall be understood to be in the context of Security Council Resolution 1244 (1999)

All photos: Adnan Bubalo / UNDP Bosnia and Herzegovina, unless otherwise noted.
Source of the complete article with all photos can be found HERE.
{source}
<script type="text/javascript" src="https://trail.viadinarica.com/en/embed/17291189/js?mw=false"></script>
{/source}
{source}
<script type="text/javascript" src="https://trail.viadinarica.com/en/embed/17302987/js?mw=false"></script>
{/source}
{source}
{/source}
{source}
{/source}
{source}
{/source}
{source}
{/source}
{source}
{/source}
{source}
{/source}
{source}
{/source}
{source}
{/source}