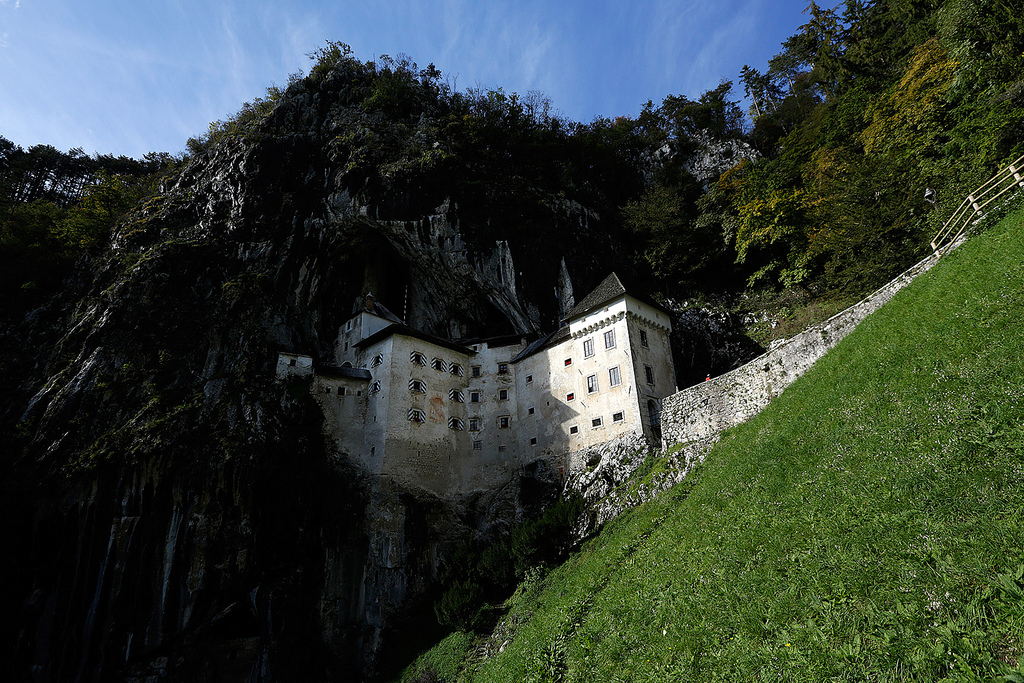 Slovenia is a land of green. It is one of the most forested countries in the world, with 60% of its land covered in trees. Its capital, Ljubljana, is the "greenest" city in Europe, winning the European Green Capital Award in 2016 for its impressive recycling system and efficient public transportation. Already one of the top destinations for sustainable tourism in the world, Slovenia has designated 35% of its land as protected land – a great success for nature lovers everywhere. The Via Dinarica is one of many well-maintained and easily accessible hiking trails in Slovenia, but it is the only one that will lead you southeast through the Dinaric Alps of the Balkans.
Though small, Slovenia truly has it all when it comes to nature-based tourism. It is home to the tail end of the western Alps and it is where the Dinaric Alps begin – in the town of Predjamski Grad, the Via Dinarica links with the Via Alpina hiking trail, connecting two world-class mega trails that for the first time in history make it possible for trekkers to journey from the mountains of Northern Albania to those of Southern France on foot. Slovenia also has an incredible network of more than 9,000 underground caves that have formed from sinkholes and underground rivers creating formations in the porous limestone of the giant karst field that lies beneath Slovenia's fields and forests, which are fascinating to explore. Caves such as Postojna and Skocjan …
The coast is a stunning and ecologically diverse stretch of about 42 kilometers (26 miles), sharing the Istria Peninsula with Croatia and Italy. Along the water you can find a bird sanctuary that houses over 150 different species, as well as the famous Strunjan Cliff, one of the highest along the Adriatic coast at 80 meters tall. In Slovenia, you can swim in the Mediterranean and ski in the Alps all in the same day, while still indulging in a long traditional lunch. It's wine country boasts of a tradition of cultivation that precedes that of France and Spain, and the wine is so good that the Slovenes like to enjoy it themselves, exporting almost none – so you truly have to come here to experience it! Slovenia has excellent opportunities to engage in all sorts of outdoor adventure sports as well as to unwind in the luxurious peace of its charming towns and cities. In 2004 Slovenia became the first country of the former Yugoslavia to join the European Union; its success in becoming the wealthiest of the new members is owed to its hard-working people, who are known for their deep dedication to their country, their overwhelmingly friendly nature and their preeminence in many foreign languages, and who are happy to welcome travelers to share in the Slovenian secret to truly beautiful living.
---