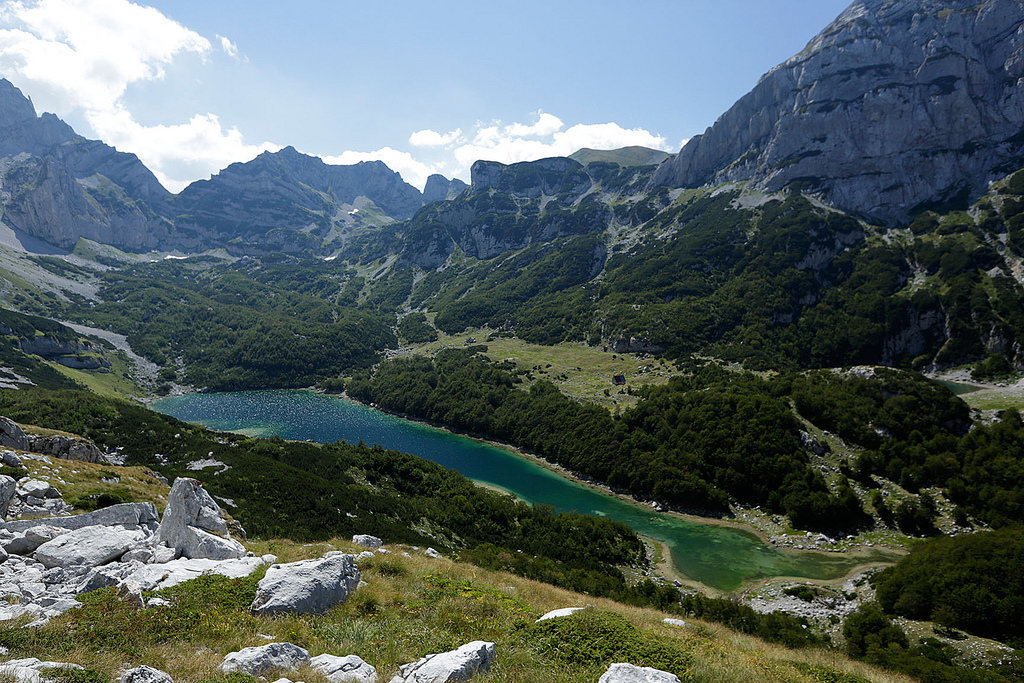 The Black Mountains. Actually, there's nothing black about them. Only beautiful. But then it would lose its cool name, I guess. There are two theories on how and why Montenegro, or Crna Gora, got its name. The first and most likely one is the high, black pine covered peaks that adorn pretty much every corner of northern Montenegro. The second, and in my opinion more interesting, theory stems from the ancient highland shepherds use of large, black, sheep wool capes they wore (and still wear in some places) when tending to their flocks. Gortex Shmortex. There's nothing like a wool cape to keep you dry and warm. Either way, Montenegro is Montenegro. And it's black mountains rank amongst Europe's finest, toughest, and most wild. Henceforth Montenegro's slogan – Wild Beauty. Couldn't have said it better myself.

Each of Montenegro's mountains is a story in itself. The alpine meadows of Bjelasica Mountain are more tame and approachable than the unpredictable, pristine and rugged terrain of Durmitor and Prokletije NP's. Of the five national parks in Montenegro three of them are directly aligned to the white spine of the Via Dinarica. The entire section of this mega trail is adorned by wild beauty: natural springs, streams, rivers, glacier lakes, limestone cliffs and peaks coupled with old growth forests, karst caves, high alpine pastures, and a surprisingly thriving highland civilization. One of the most remarkable traits of the Via Dinarica, one that sets it apart from other mega trails, is the rare glimpse into the ancient highland cultures that have survived the tests of time. These traditional lifestyles are most accentuated in Montenegro, where the highlanders have preserved their customs even through the wave of invasions by the mighty Ottomans.

The Prokletija National Park takes the crown for being the wildest, roughest and toughest in Black Mountain country. It forms the natural border with both Albania and Kosova in northern Montenegro. Many of the fabulous peaks of the Prokletije are the most accessible from Plav and Gusinje, the two main settlements within the park. There are mountain crossings to Zla Kolata on the border with Albania as well as official road crossings to Vermosh all from Prokletija NP, naturally connecting the Via Dinarica between Montenegro and Albania. Durmitor NP is Montenegro's most visited and arguably the most beautiful of it's five national parks.
---