Hello all. The Via Dinarica team, as you know, has completed its first leg of the trip. Since then, we have been working on gathering as much information as we can and strengthening our network with you – the people that make Via Dinarica the mega-trail it deserves to be. Kenan is working on both trip descriptions of the 50 some odd tours that they completed this summer and autumn. He is also fine tuning a documentary film with Dinno Kasalo that will air on BH1 on December 30th of this year. We also have ReFresh production company – operated by film directors Ademir Kenovic, Pjer Zalica and Srdan Vuletic – working on a few video spots to promote the idea of Via Dinarica. In short, we're still on it. But we need your help.
As we have always preached,
Via Dinarica
is an open concept. It's owned by no one and yet by everyone. It's success completely depends on everyone pulling their weight, being good stewards of both environment and community, and coming together for the common good.
We are now building the website part of the Via Dinarica portal. We will, of course, continue with our weekly blogs (and encourage those of you with good stories about the Via Dinarica that would like to share to most certainly do so). But now our focus is on getting the word out about the people and places of Via Dinarica. We already have an impressive collection of mountain guide associations, B&B's, tour operators, mountain lodges, and a wide range of service providers along the trail. We don't want to leave anyone out, though. That's where you come in.
We kindly ask that you take a little time to send us your information so we can better promote you and your activities. What you do, of course, must be related to the Via Dinarica. It can be a small hotel, a barn, a mountain association, or a tour operator. We want your information out there!
Please send information in this format –
Tim's Eco House: Address 21 Via Dinarica Lane. Phone 033 555 1212.
This email address is being protected from spambots. You need JavaScript enabled to view it.
Web www.viadinarica.com . Working hours 8.00-20.00 Mon-SatCards MC, V (or cash only if applicable)
If you are an accommodation provider please add Prices Doubles starting from 40euro (for example).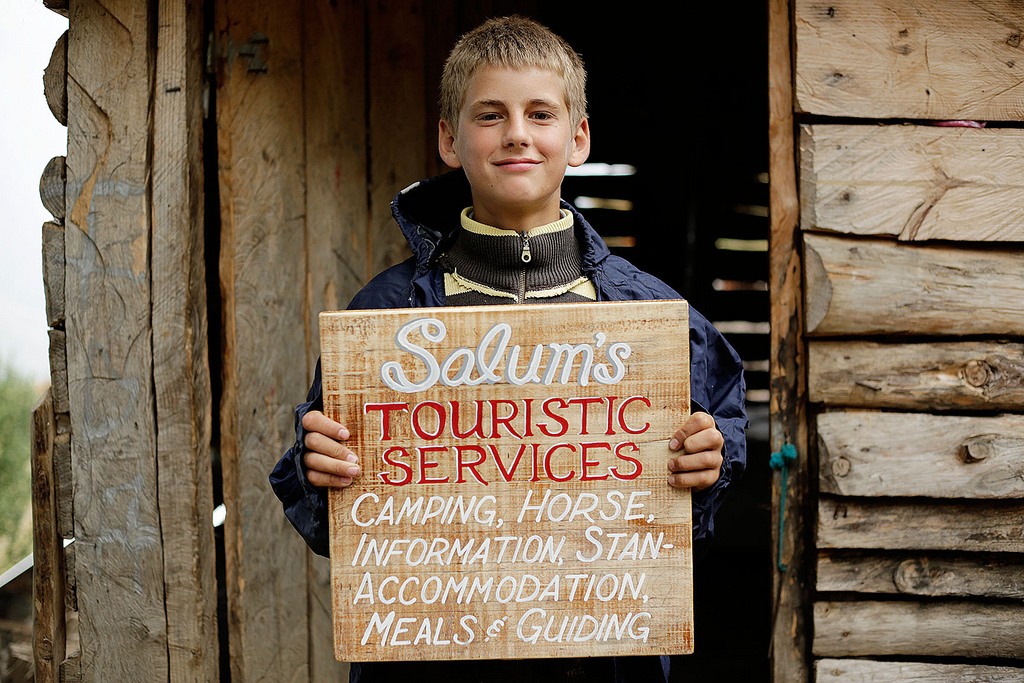 After that we'd love a short description of who you are and what you do. What sets you apart from others? What is particularly special about your club, place, cafe, B&B? If you have a B&B, how many beds do you have? Does it come with breakfast? We also want to hear what services you provide – are you a do-it-all kind of guy/gal or do you just rent mountain bikes? Have GPS coordinates, send them too! Are you difficult to find? Give us directions. Send us a cool photo. At least 200 dpi please. Tell us all about what there is to see and do in your hood. We want to hear all the highlights and features Via Dinarica has to offer. No one knows the terrain like a local.
It's true, we already know a lot of this material. The Via Dinarica team has sent out questionnaires. Nonetheless, it's still important to hear it from you, to fact check, to encourage your participation in this process, and to make sure you have your voice (and business) heard. Our job is to help serve you.
So, please send me your listings to
This email address is being protected from spambots. You need JavaScript enabled to view it.

.
I will write to you acknowledging that I received your mail. I cannot tell you right now when everything will be up. What I can tell you is that we are working hard at getting as much information as we can ready for the next season. So spread the word. We want to hear from you. We want everyone to hear about Via Dinarica. Our deadline? Yesterday :). But get it to us as soon as you can.
Via Dinarica. An idea whose time has come.
Thank you folks. Faleminderit. Hvala. For those of who celebrate Christmas – Merry Christmas. Happy New Year. Happy skiing, snow shoeing, hiking, biking, and – if you're crazy enough – ice cold rafting.
---