It has been almost a year since the pilot project "Walking the Via Dinarica' successfully came to a close. We had walked a million steps from the highest peaks in the Dinaric Alps in Valbona, Albania to the underground cave system of Postojanska Jama in Slovenia. We covered over 600 kilometers of majestic terrain and made about as many friends.
With the pilot project completed we were eager to start to keep the ball rolling. Outside Magazine named Via Dinarica the Best New Trail in the World in 2014. We had met so many fascinating and motivated people along the trail…ones that became our friends. There was Catherine in Valbona, the determined and dedicated biologist doing all the right things for her isolated mountain community. Enes and Dusko showed us the magical mountains of Montenegro. In Croatia we also got the red carpet treatment from Marije, Dorijan, Valentina, Alan and Maja – just to name a few. Kenan and Elma, our expedition leaders, even discovered a few more hidden corners in our own backyard of Bosnia and Herzegovina.
Not too long after that the region was struck by devastating floods. In May of last year many parts of Bosnia, Serbia and Croatia found themselves deep under water. It was a natural and man-made disaster not seen here since the 19th century. That's when many of us shifted our focus to flood recovery to aid those who lost their homes and their hope. Mountain Rescue units, rafting and diving clubs, and ordinary volunteers of all kind rose to the occasion to lend a helping hand. Teams from all sections of the Via Dinarica responded in accordance with our motto – Connecting Naturally. We knew we were all connected in this and the selfless actions of hikers, bikers, rafters, climbers, divers, and rescuers saved countless lives.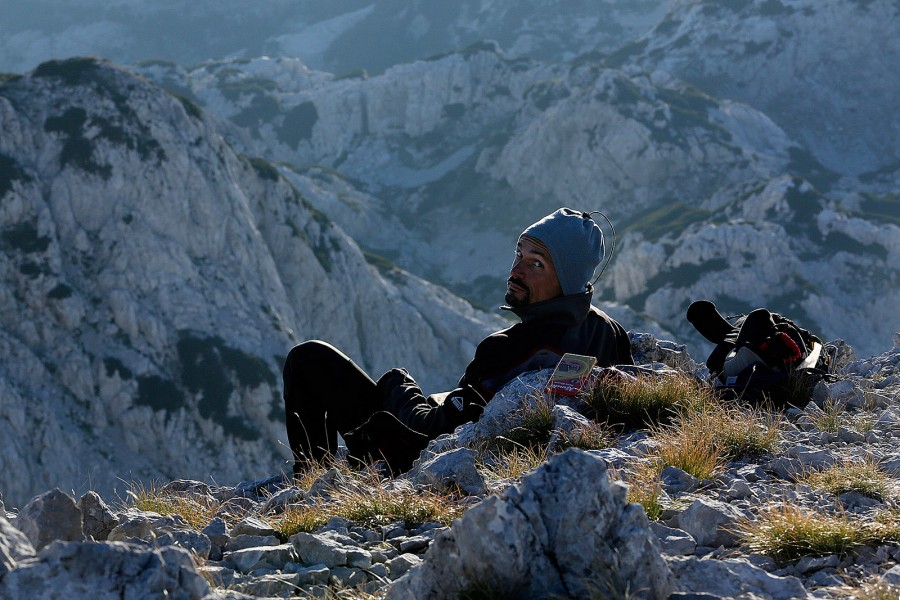 Recovery has taken quite a bit of time. And the process is still on ongoing one. But we are please to announce that the Via Dinarica project, funded by UNDP and USAID and implemented by Terra Dinarica, is up and running still…and again. We will be revisiting and sharing with you all the amazing spots we encountered on our last epic journey. We will mark the White Trail, invest in mountain hut reparations and renovations, provide small grants to B&B and tourism service providers, help mountain rescue services and rafter who lost equipment in the rescue efforts to replenish and renew their gear, and continue to tell the unraveling story of the lands and peoples of the Via Dinarica.
We will also walk, hike, bike, ski, and raft the new Green Trail that will meander from Serbia, Bosnia & Herzegovina connect with the White Trail in Croatia. We'll be working closely with other initiatives throughout the region to promote all of activities and exciting adventures the Via Dinarica has on offer.
We're happy to be back…and hope you'll join us in our (re)discovery of Europe's best kept secret. We're gonna show you the funky, inspiring, breath-taking, and pristine side of the Dinaric Alps. Follow us here. Comments and suggestions are always welcome.
---