Hendrik Morkel is Scandinavia's most popular hiking blogger. His blog, www.hikinginfinland.com, is one of the go-to sites for Finnish, Swedish, Danish and Norwegian hikers looking for the best info on the coolest places to experience hiking, skiing, climbing and pack-rafting adventures in Europe. He started out his blogging journey promoting the little-known areas of Finland. With his popularity and passion spreading, so too did his blog. He recently visited the Via Dinarica's White Trail in Bosnia and Herzegovina…and this is what he had to say about the world's best new trail: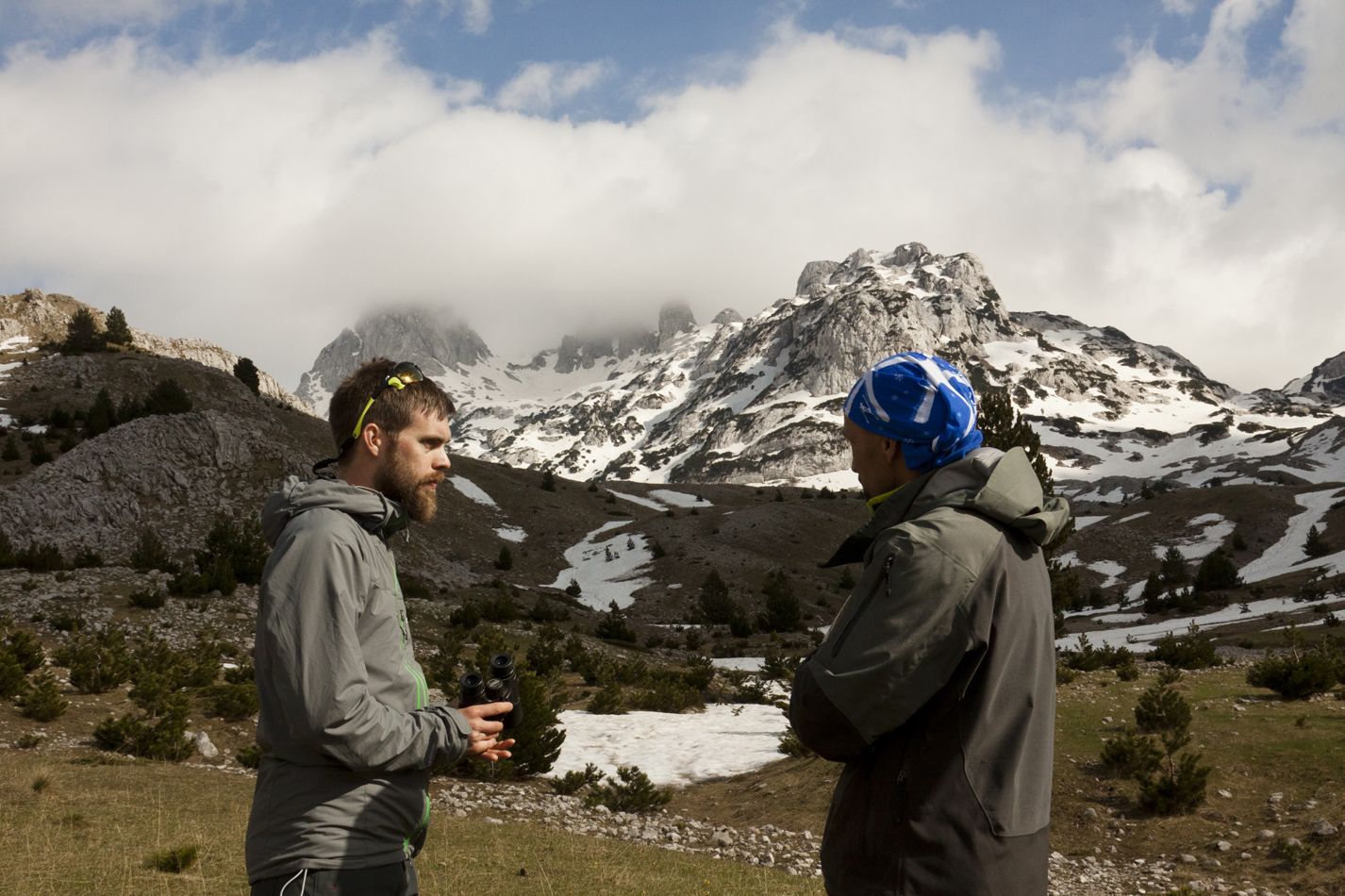 Prenj
Which mountains did you visit on the Via Dinarica White Trail in Bosnia and Herzegovina?
On day one we hiked to the Great Vilinac Summit and down to Diva Grabovica valley which was a very beautiful hike. We slept in Medjuprenje Mountain Hut and hiked the following day on Prenj, and while the weather in the morning and afternoon was rainy and misty it was a good day, especially as it cleared up in the afternoon. The third day was a leisurely hiked across Prenj with lunch at the Jezerce Mountain Hut and onwards to Boracko lake. On the fourth day we hiked the Rakitnica canyon ridge which was impresisve with great views and lots of beautiful flora and fauna. The last day we summited Maglic in the Sutjeska National Park.
Which trail segment was your favorite?
I did like all my days in the mountains in BiH, though if I had to choose on views alone then it would likely be Prenj with its high plateaus, lush green valleys and beautiful summits.
What is your view on Via Dinarica BiH's potential to become a popular destinations for adventurous and extreme tourism?
I certainly think so. Because BiH is right now still off the beaten track and some parts of the Via Dinarica Trail are not yet marked it will be an adventure to set out to hike on it. Also the possibilities along the trail – from (pack-) rafting and Mountain Biking over Via Ferratas to climbing & mountaineering – there's plenty of activities that will be very inspiring for many people. However, development should happen with the environment and the people living there in mind so that it does not get overrun, which brings a whole lot of problems with it (rubbish, erosion, noise, no more wilderness).
Is it possible to compare Bosnia and Herzegovina with some well known mountain destinations like Switzerland or Austria?
I found the Dinaric Alps had much in common with the Tatra Mountains of Poland and Slovakia: Small, big mountains with great views and varied trails, friendly local people with unique traditions and delicious foods. The Via Dinarica was far less crowded, though, and was missing some of the Mountain Huts and superb trails which can be found in the Tatras.
What would you suggest as a priority to our tourism professionals and governments when it comes to the development potential of the resources you've seen here?
As said before, I'd try to create a true wild experience on the Via Dinarica which allows backpackers and adventurers to experience the beauty of the region as it is right now. Good trails that are clearly marked minimize erosion and stress on the environment, waste bins and compost toilets at smart locations allow people to carry their waste out and not drop it on the mountains, and wells and springs every 10 to 20 km would certainly be good on the hot days of a Balkan summer. I also would make sure that hikers have the possibility to hike at least once a day through a village where they could e.g. drink some good Bosnian coffee and eat local delicacies, or stay the night.
So my suggestions would be:
– Well-built trails, e.g. in areas with erosion risk that there's good water drainage off the trail and sturdy trails, finish the trail markings
– Support/ encourage local entrepreneuers along the trail. Food (Cafés) and accomodation are important, possibilities like rafting, mountain biking and climbing great for rest days/ if you want to spend more time in one area
– Detailed maps!
– Entry fees to all National Parks (should be low like 2 to 5 KM/ day) so that the trails + infrastructure can be built and maintained
Do you think Via Dinarica can dramatically influence sustainable mountain and tourism development?
If done right, yes. Ensuring that there's proper rubbish disposal possibilities at the beginning/end of each section (or in the middle when passing a village) keep the trail clean, rest areas with dry toilets allow people to heed nature's call without leaving little brown mountains and toilet paper flying around, and support to local entrepreneurs. While the hiking and camping is inherently sustainable, there should be sustainable possibilities to get to and away from the trail in a sustainable manner, e.g. bus transportation.
Many backpackers & adventurers would support local cultures by favoring businesses which conserve cultural heritage and traditional values and buy local goods from small businesses if there's the possibility.
How many countries have you visited while professionally doing the "mountain-trips"?
I have hiked and climbed in Slovenia, Poland, Italy, Switzerland, Austria, Sweden, Åland, Germany, Norway, United Kingdom, Ireland, Northern Ireland, France, Luxembourg, Belgium, Russia and Turkey.
What would you say to Via Dinarica enthusiasts and the people involved in developing the concept?
Clear maps of the White trail, preferably available online for free or that you can buy them as paper maps. This is essential for any backpacker and mountaineer to do planning at home and navigating on the trail. If there's maps outdoor enthusiasts will come =)
Getting a website online with all the essential information, much like the
http://www.walkni.com/iat/
website.
Interview by Stefan Pejovic
---
{source}

{/source}