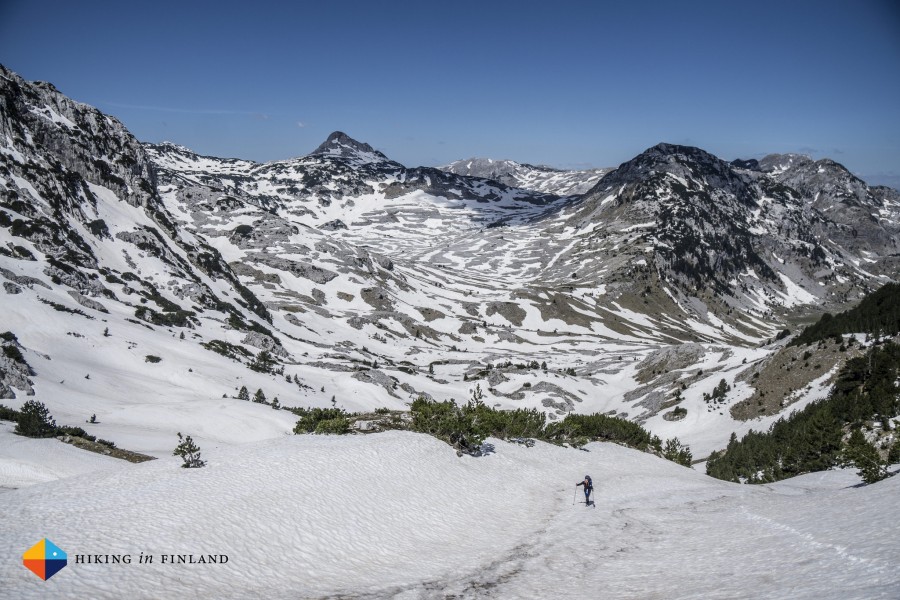 After getting lost on the Via Dinarica the previous day, today we had a superb blue-bird day with wide views, wall-to-wall sunshine and nice snowy trails.

Day 3

We spend the night in the wonderful Vrutak hut, and having decided the day before that we won't climb Otiš because of the wintery conditions we could sleep in and take it easy. The Vrutak Hut really was great, a cozy hut with plenty of space for six or more mountaineers or hikers. You'll need to get a key to sleep in it, but outside there would have been plenty of good spots for a UltaMid or similar.




After we packed up our light packs it was time to go on. We climbed the snoy slopes till the pass and then took a left. The sun was shining warm and nice on us, but the cold wind meant we wore our hardshells to stay warm.

But the views today?

They were superb. We took it easy and were in no rush, because we skipped the seven to eight hour climbing adventure we could walk in peace and enjoy the views.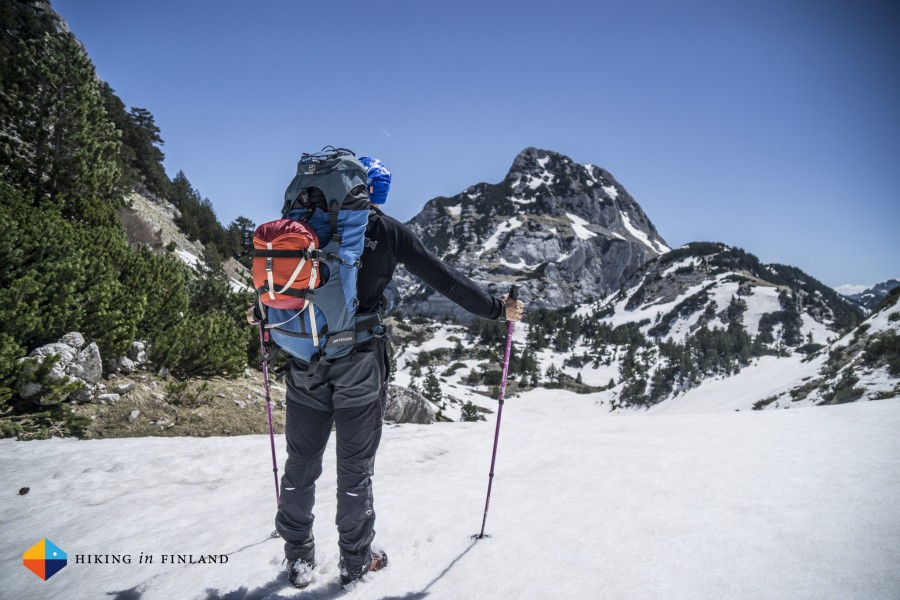 We had a relaxed lunch at the nice Jezerce Mountain Hut, which like all the other mountain huts had been build by hand, from materials which horse and human had carried up the mountain.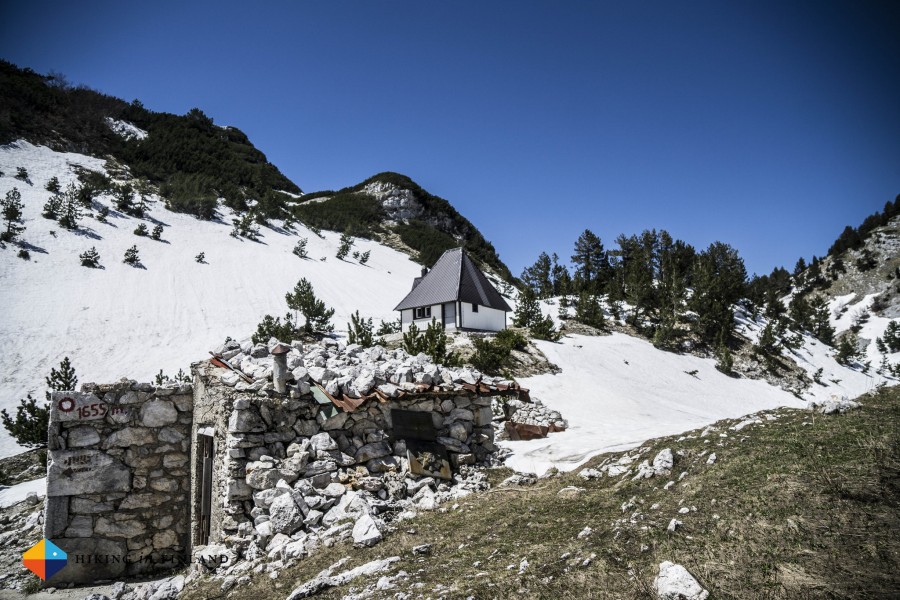 After a few more hours of walking underneath beautiful mountain tops and on snow we reached greeen meadows which were full of flowers.

But the snow remained a companion – funnily enough the forests were free of snow but the trails still covered in half a meter of snow here and there.

After some bushwacking through the forest – the trail was over-grown – we reached a nice grassy trail through pretty meadows. It was still early afternoon as we reached the forest road, where we met Edin, a friend of my Guide Kenan, who gave us a lift to the Vila Sunce where we would spend the night. We had a wee stop at an Café at the shore of the Boračko jezero Lake and then had a look at the Rakitnica river, which would be ideal for packrafting. Alas, I didn't bring my packraft – maybe the next time!




To be continued.




Posted by Hendrik Morkel Oct 15th, 2015 Bosnia and Herzegovina, Dinaric Alps, Via Dinarica
Day 4 – Next stage – Hiking Rakitnica canyon
---