Rain. Two full days of rain after leaving Fuzine. Including thunder and lightning. Oh and hail too. A hiker I met in one of the dom's told me this area is known for the bad weather. Seven days of rain is supposed to be quite common. Because of the rain (and the lack of people out here) I saw a lot of bear signs; paw prints, scratching on trees and scat.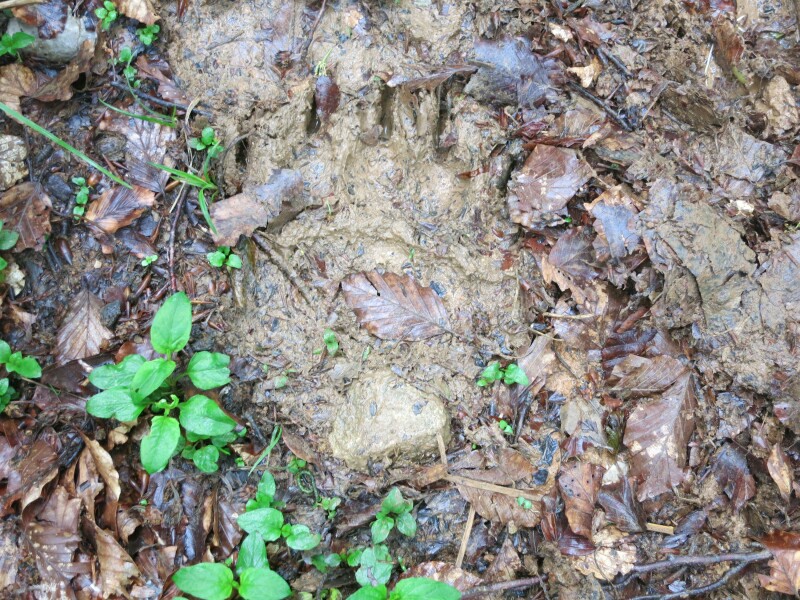 Bitorajska Shelter
I stayed at the Bitorajska Shelter (a shelter with a wood stove and water collected from the roof into a water tank). It's a little offtrail but it kept me warm and dry, which I needed after even getting my underwear soaking wet. I didn't get a lot of sleep; there's a pack of door-mice living in this shelter.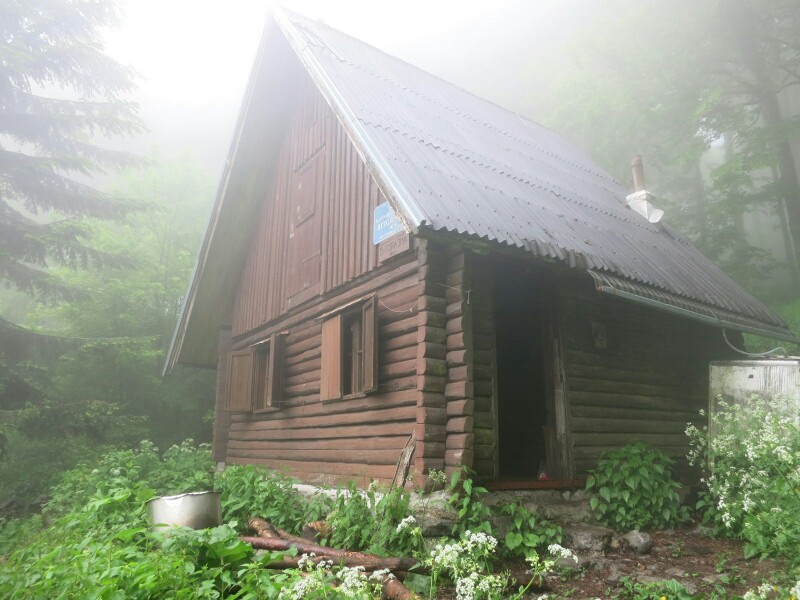 I hiked the Dinara-route to Botorajska but it might also be possible to hike from the town of Vrata, close to Fužine, up to Bitorajka. This saves a lot of km's. The trail seems at certain parts not to be used a lot. Again a lot of plants growing, fallen trees on the trail and again bushwhacking (old markings were sometimes visible). Not very well maintained, but doable, although I did a lot of sliding because of the very wet conditions and I choose to road-walk the last part to the town of Tuk. I did not meet a single person on a weekend's day. Bitorajska does get a lot of visitors, according to the trailregister.

Tuk
After another very rainy day I stayed at Mountain Lodge Bijele Stijene in Tuk. There was a hikers meeting, so a lot people and free bean soup. They left in the afternoon and I had the hut to myself (if I promised to close the door after leaving the next morning). The shower and warmth were welcome after that very rainy day.

Bijele Stijene
Stage 7 starts quite easy. First road-walking, then a forest road and then the trail. There's this very nice shelter, Ratkovo sklonište, a little off-trail. It's build against/in a cave and a must see. Especially since there's water (again being collected from the roof). Then the trail gets slowly demanding; climbing over and under trees, scrambling, rock-climbing, chains and stairs. As a reward there's stunning views on the white Karst rocks!
Luckily for me today was a day without rain, which made hiking it (on trail runners and carrying a 40 liter backpack) way easier. Hiking this stage took a lot of time and energy. I decided to stay the night at Sklonište Miroslav Hirtz (also inhabited by door-mice), with a well close-by.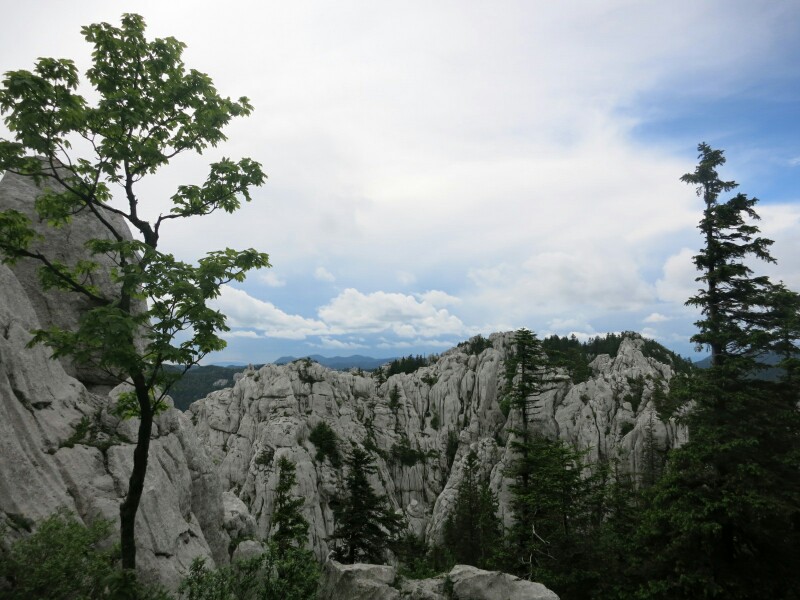 More photos on Instagram. Support my adventures and buy me a cup of the strong Turkish coffee they're serving here.

This blog has blog has been written on trail and on a mobile phone.
---