Traveling from Starigrad to Knin took me a day, but I got to see the beautiful old town of Ŝibenik. In Knin I checked in at a hotel at the outskirts of the town and close to the trail. Since it's really warm out here I decided to leave the hotel early in the morning.

After hiking for about an hour I crossed a dirt road, just at the moment an old truck came slowly driving uphill. In it were the bee keeper and his two friends, I learned. Since they were driving all the way to Brezovac, where I was heading too, I had to get in truck. No discussion.
So as I sat on a plastic chair between bee hives enjoying the early morning views on the surrounding mountains, I was slowly driven up to Brezovac.


Brezovac
There were no other hikers, so Brezovac mountain hut was closed (it's only open by arrangement). There's some nice, shaded camping-spots near the hut. But, don't count on getting water from the cistern: it's locked!

As I wasn't carrying enough water to hike the Dinara on this warm day, I tried my luck at some holiday houses close-by. No one was in and there was no outside access to water. As one house was being renovated an old barrel stood outside, from which I took water.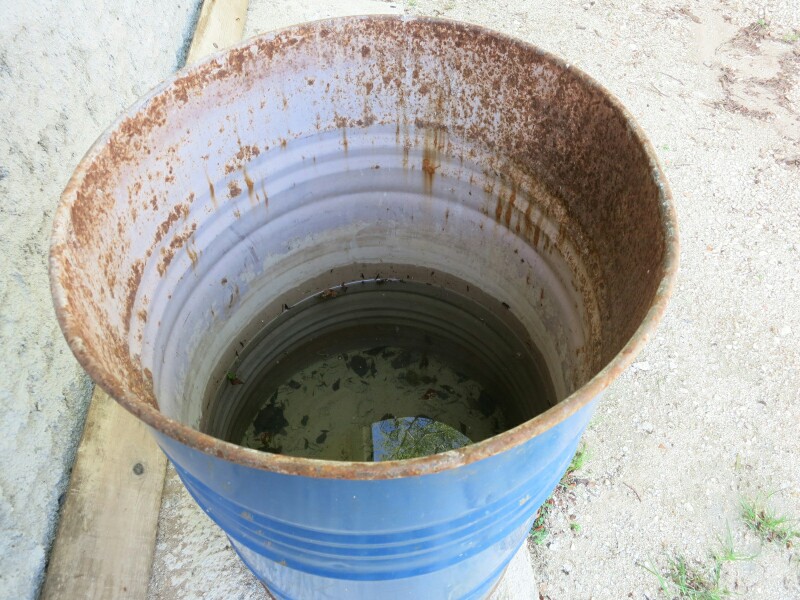 The next cistern is at the other side of Dinara at Skloniŝte Martinova Košara – so hopefully the cistern at Brezovac will be unlocked for thru-hikers.

To the top
The hike to the top of the Dinara is quite easy. The only hard part, is that's its very exposed. I reached the top around 10.30 and since I heard thunder I hiked down at fast as possible.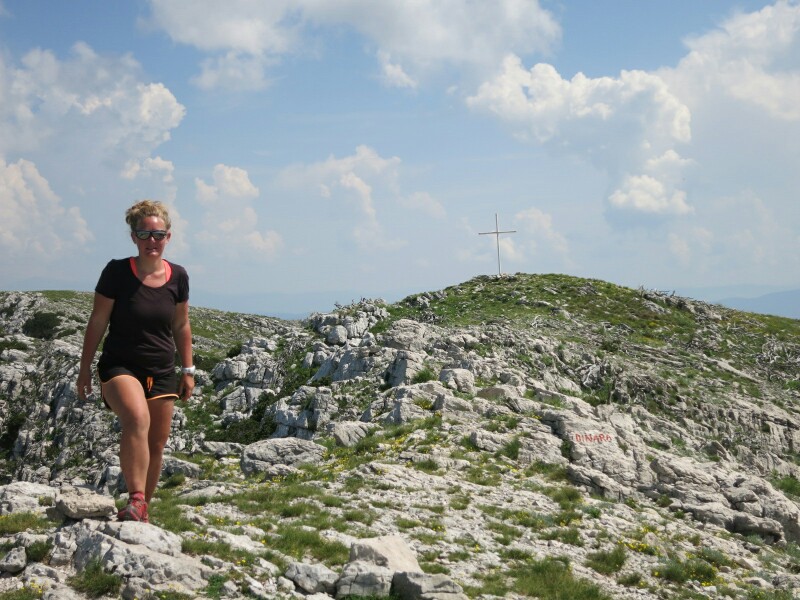 Skloniste Martinova Koŝara
This from the outside nice looking shelter is kind of a mess inside; lot's of flies and bugs and critter droppings. The good thing about this hut is the earlier mentioned cystern nearby. Since of the mess, the threatening thunder and the exposed surroundings I decided to hike to Glavaš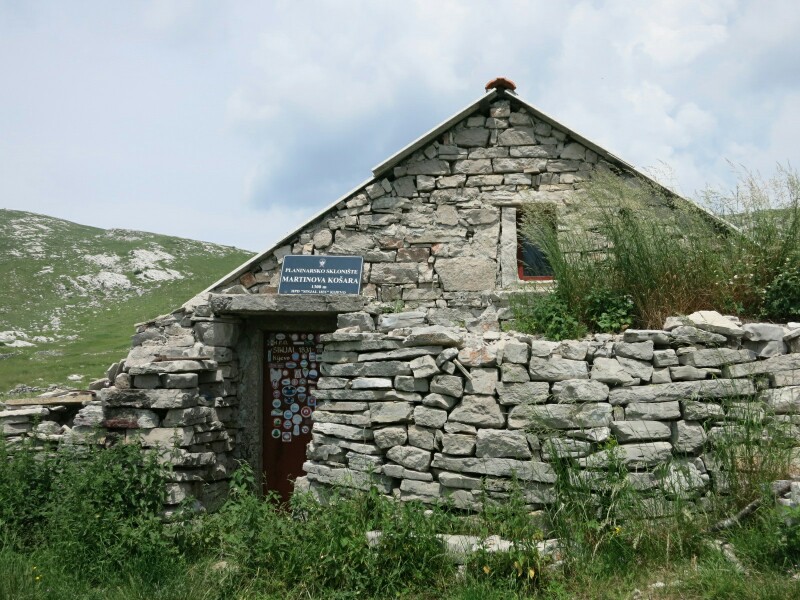 On trail at a 1000 meter there's a, again, surprise spring; fresh water coming straight from the mountain, yum yum! Just before Glavaš there's the impressive ruins of a 15th century fort. I took a short break, since of the weather.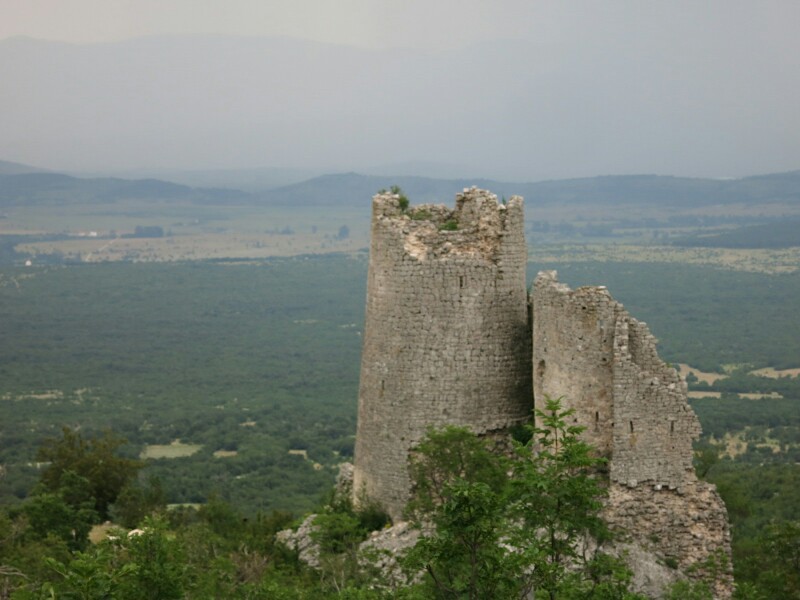 As I arrived a Glavaš it started to rain. The door of the hut (container) was closed, so I pitched my tarp as quick as possible. Just as the thunderstorm started I lay under the tarp, a big storm it was including hail as big as M&M's.

Later, when it stopped raining, I discovered a second door in the hut. This one's open and in it an pretty OK space containing bunk beds.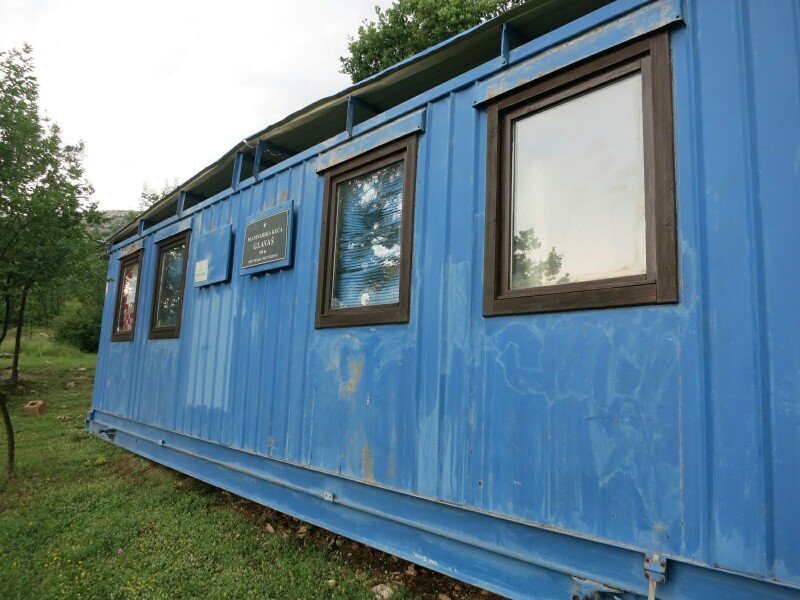 Kijevo
The next morning I hiked eight kilometers to the road and village of Kijevo. There was supposed to run some busses, but after waiting for 2.5 hours and no bus showing up, I decided to hitch back to Knin. From were I traveled by train to Split. The next two stages aren't hiking trails, they're biking trails over paved roads. So after buying a new pair of trail runners and other supplies I'm taking a bus from Split to Tomislavrad in BIH. After getting Bosnian cash and a sim card I'll get back to trail at stage 27. From here, hopefully, no detours (except for resupplies) until Albania anymore.

More pictures on Instagram. Support my adventures and buy me a refreshing soda pop.

This blog has blog has been written on trail and on a mobile phone.
---