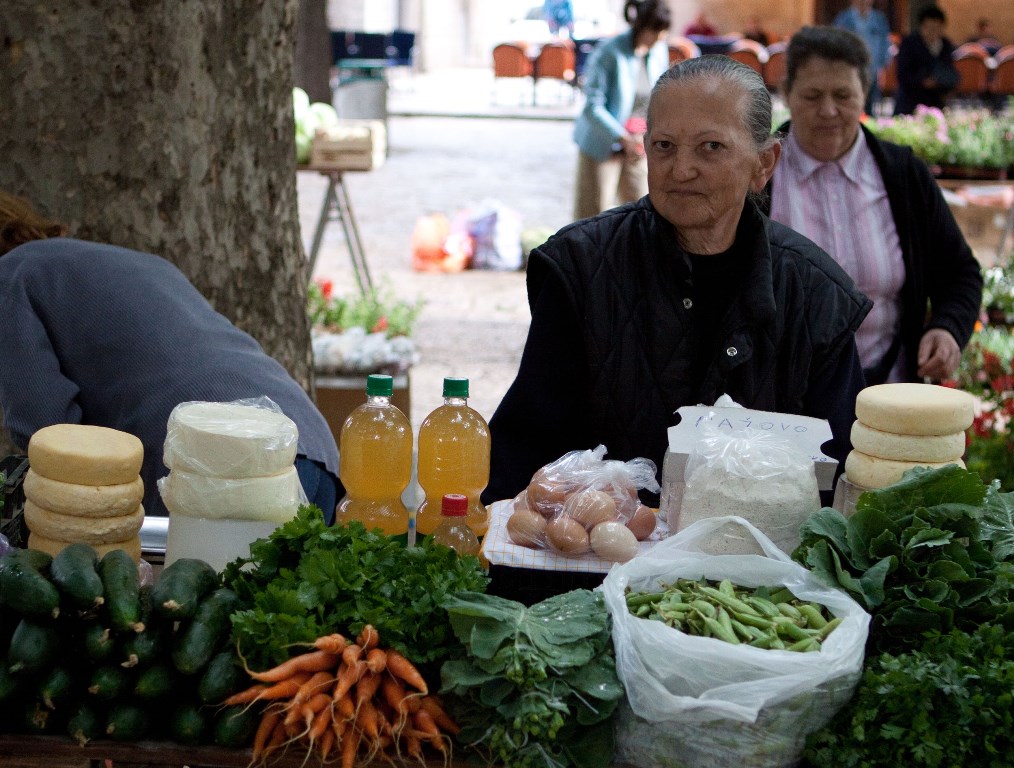 Sir iz mijeha / Sack cheese

This type of strong cheese is made from sheep or cow milk. It is matured in sacks made of sheep skin. This ingenious invention has apparently been around since Illyrian times when Dubrovnik merchants would eagerly awaited the shepherds with their delicious cheese and meats stored and preserved in these animal sacks. The cheese is one of the stronger ones produced in Herzegovina. Due to its production method sir iz mijeha cannot be produced industrially – a good thing for those looking for pure, organic, traditionally made dairy products. The best type of this cheese comes from the Podvelezje and Nevesinje area of eastern Herzegovina.

Sir Škripavac / Škripavac cheese

The cheese, which is made of raw sheep or cow milk, can be consumed immediately after the maturation period, which takes between ten days and two months depending on the humidity and wind. There is no other way to produce this cheese but manually, a practice passed down through generations. Škripavac cheese, or squeaking cheese, is a specialty of southern Herzegovina. The cheese quite literally squeaks because of its unique texture. This sought after delicacy can be bought directly from producers but is most easily found at the open air markets in Trebinje's main square.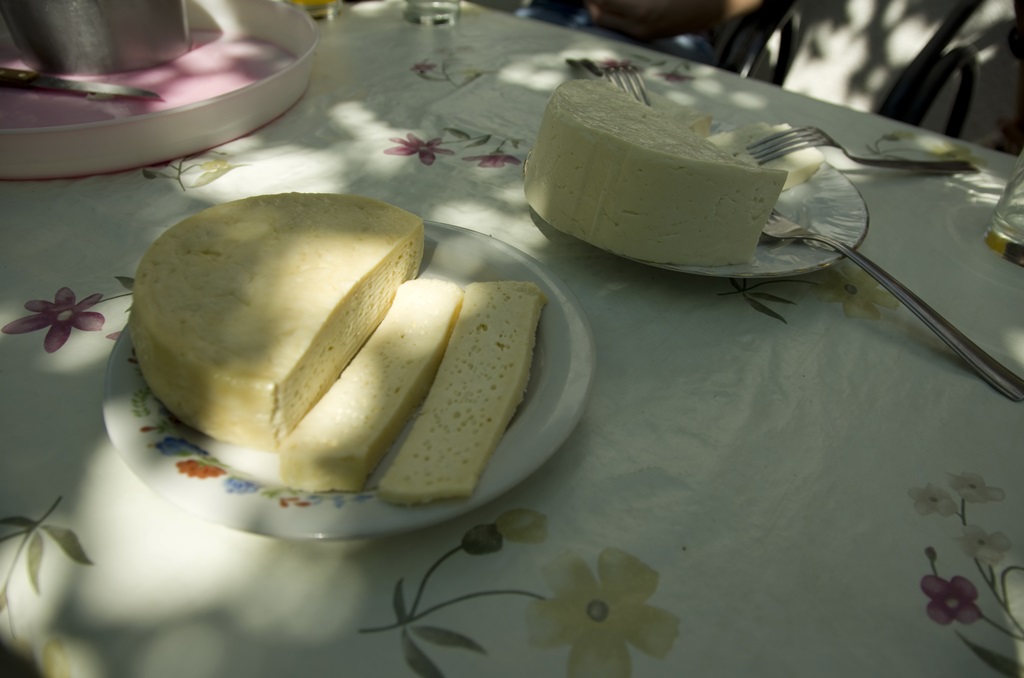 Livanjski sir / Livno cheese

The day after the Berlin Congress in 1878, when Bosnia and Herzegovina became part of the Austro-Hungarian Monarchy, the small town of Livno began to attract the attention of the Czar. Franz Joseph decided to open a school and an agricultural station in Livno and in the year 1900 asked French agriculturist Cyprian Jaillet to manage them. At this time Livno was already producing excellent cheeses, including roquefort, trappist, and liptauer. But the vegetation, coupled with the endemic sheep species, challenged Jaillet to experiment with a few combinations. Inspired by the Swiss dairy traditions, Jaillet had soon made his own Swiss cheese in Livno – and simply called it Livanjski sir or Livno Cheese. The precise recipe that was created at the turn of the 20th century is still used today. It is a mix of unpasteurized sheep and cow milk with an 80/20 ratio. It has a distinct smell and texture. It best goes with dry meats and cheese platters with local wines and/or rakija.

Pršut / Prosciutto

This type of ham can be found in most places in Herzegovina. However, this cured meat tends to be best along the Trebižat watershed – an emerald karst tributary of the Neretva River. It is beleived that this is due to the winds, the bora and sirocco, which meet and collide only in this area. The meat is smoke dried with hornbeam and beech trees which grow in the higher altitudes in the nearby mountains. Pigs in this area are free grazing; they eat potatoes from Vodice, pomegranates and figs from Pocitelj, and wheat, rye, barley and corn ground in the mills of Capljina. The herbs used to season the ham, along with salt, pepper and garlic, are the same medicinal plants used in the production Herzegovina's superb honey assortments.

Med / Honey

Herzegovina honey is among the best known in the Balkans, particularly for its aromatic and organic properties. The combination of unpolluted soil where the bees are situated, the rich array of herbaceous plants, and a mild and sunny Mediterranean climte, results in The consequence in the bees feeding on and pollenating approximately 3700 various types of flower-grass plants. For this reason Herzegovina's honey has such a strong aroma like the Meadow Honey (Livadski med), Heather Honey (Med od vrijeska) from the Livno region and Sage Honey from the Trebinje area.



Nar-Šipak / Pomegranate

Pomegranate is one of the most characteristic symbols of Herzegovina. Wild pomegranate can be found almost everywhere- from wild countryside to city centres. Pomegranates are used in a variety of ways, notably as pomegranate juice and jams. Fresh squeezed pomegranate juice has become so popular that you can literally find juice stands on street corners in Herzegovina's larger towns. One pomegranate delivers 40% of an adult's daily vitamin C requirement. Late summer and early autumn are the best time for pomegranates.


Grah Poljak / Pole beans

Grass pea (Lathyrus sativus L.), falls under the category of a historically significant crop in the Trebinje region. Due to its ability to grow under adverse climatic and soil conditions, its long-term storage capability and, above all, its abundant nutrients (primarily proteins), it has been one of the essential food items for centuries, and consequently, was awarded the honorary title "Meat of the Poor". For almost a half century only a small handful of farmers continued to grow this endemic pea, which is found only in this part of the world. Due to the persistent efforts invested in rediscovering this lost treasure, the grass pea has made a comeback to both the fields and the dinner tables in the Trebinje area, highlighting the slow food menu of Herzegovina.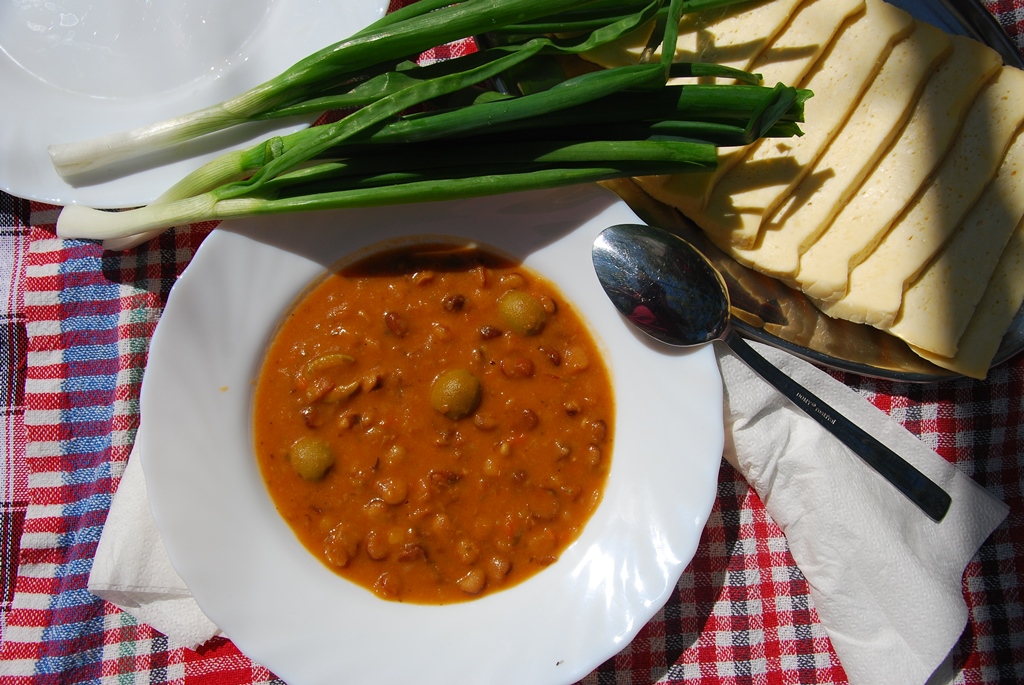 Raštika / Collard
In Herzegovina, winter is not winter if there is no collard greens and smoked meat. It is a tradition that has remained largely unchanged for centuries, where the cultivation of a special type of cabbage with leaves has been a staple for centuries. Collard greens are fairly widespread in the urban green markets. The plant is very adaptable to all conditions of soil and climate and often grows spontaneously. It is harvested in the coldest months. For this reason farmers in traditionally poor Herzegovina have always considered it a precious food in the fighting hunger and why they have carefully guarded the seeds to ensure its cultivation for future generations.
---