Gračac, Zrmanja
After afternoon relax in Gračac we hit the road next morning. It is a big road, D1, but quite wide and not that busy. We were looking forward to offroad sections, which lead us to Čardak. Trail was quite OK, but recently there was some logging which made some sections bit tough. Čardak suprised us, nice hill with nice view of Crnopac and Poštak. There were no markings nor trail to next hill Oklinak, but we managed to cross grassy ridge with a little bit of bush. We slept close to the water source (treatment recommended). We were fascinated by emptiness of the area. We saw some old abandoned villages but met only one person - shepherd with goats, sheep and dogs.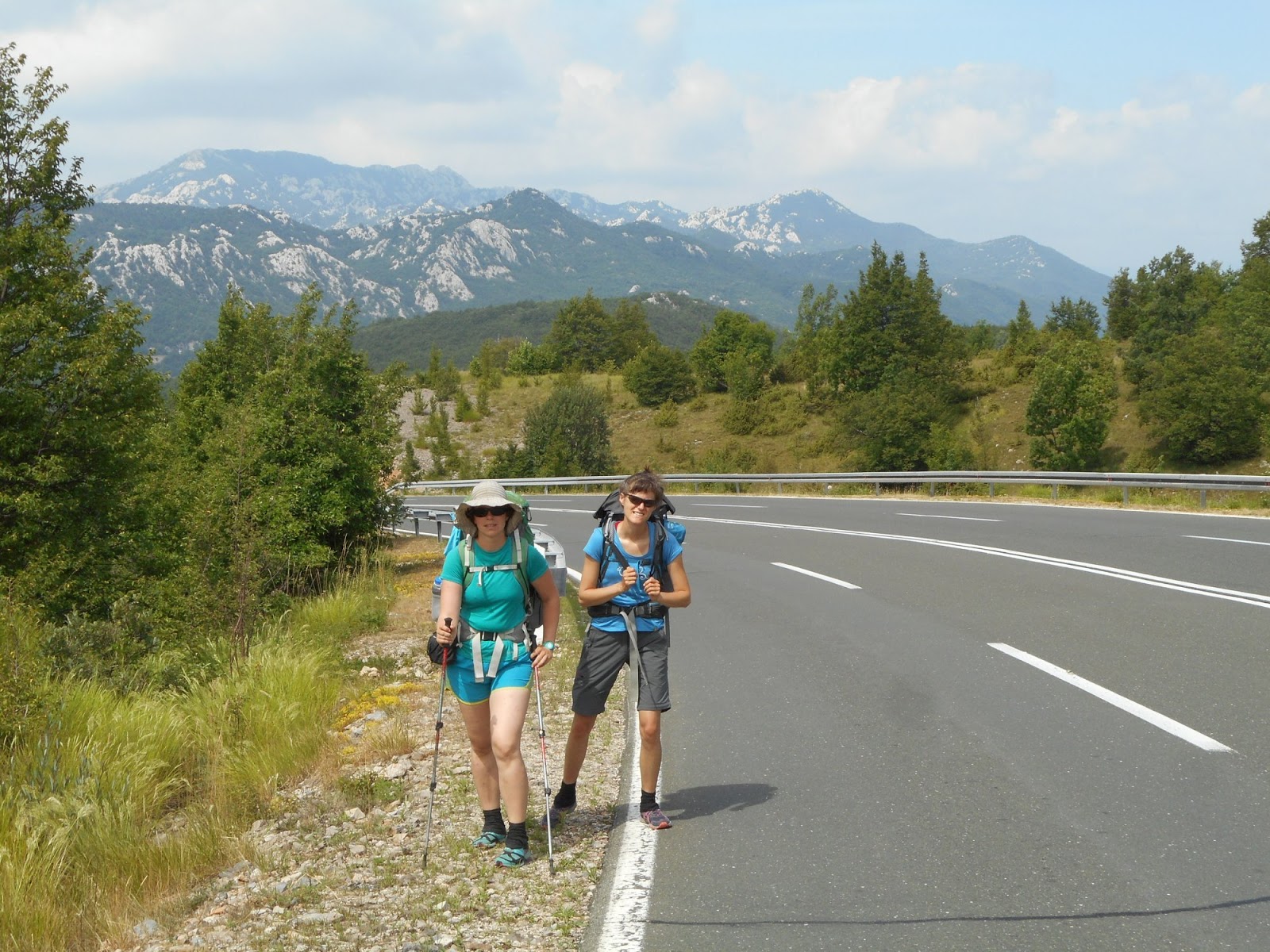 Wide road from Gračac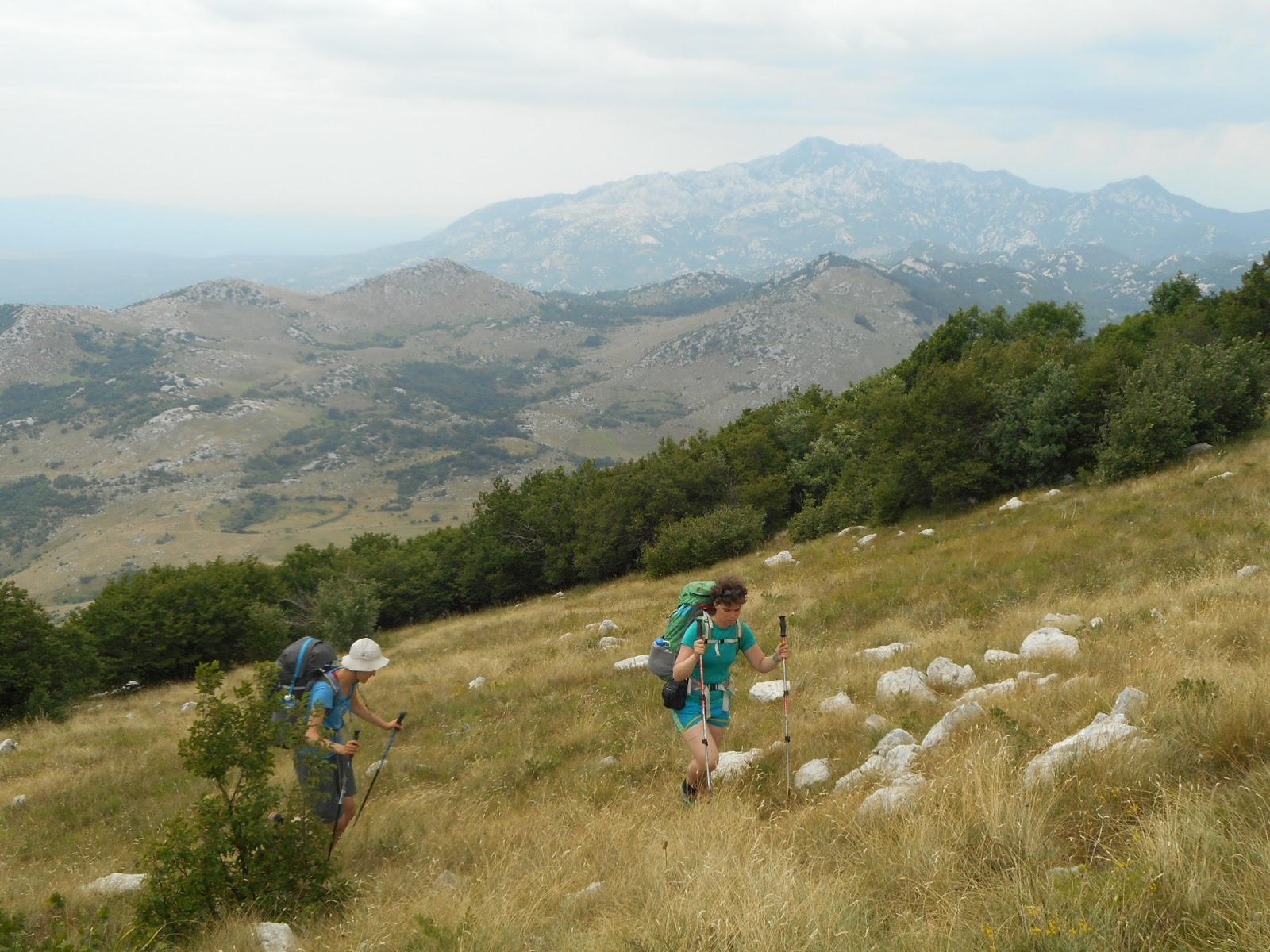 Hiking to Oklinak, Crnopac behind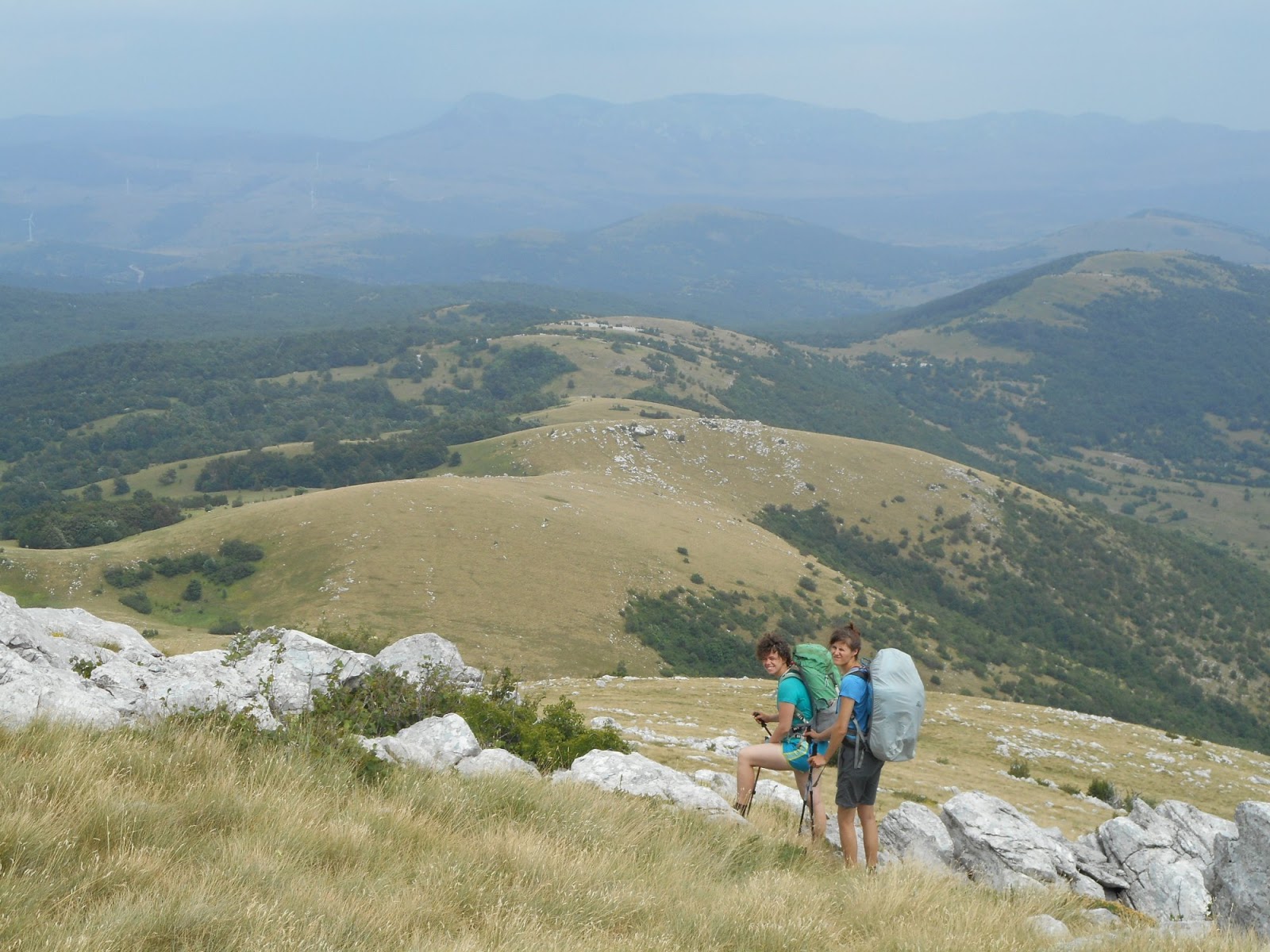 No trail, no markings, no problem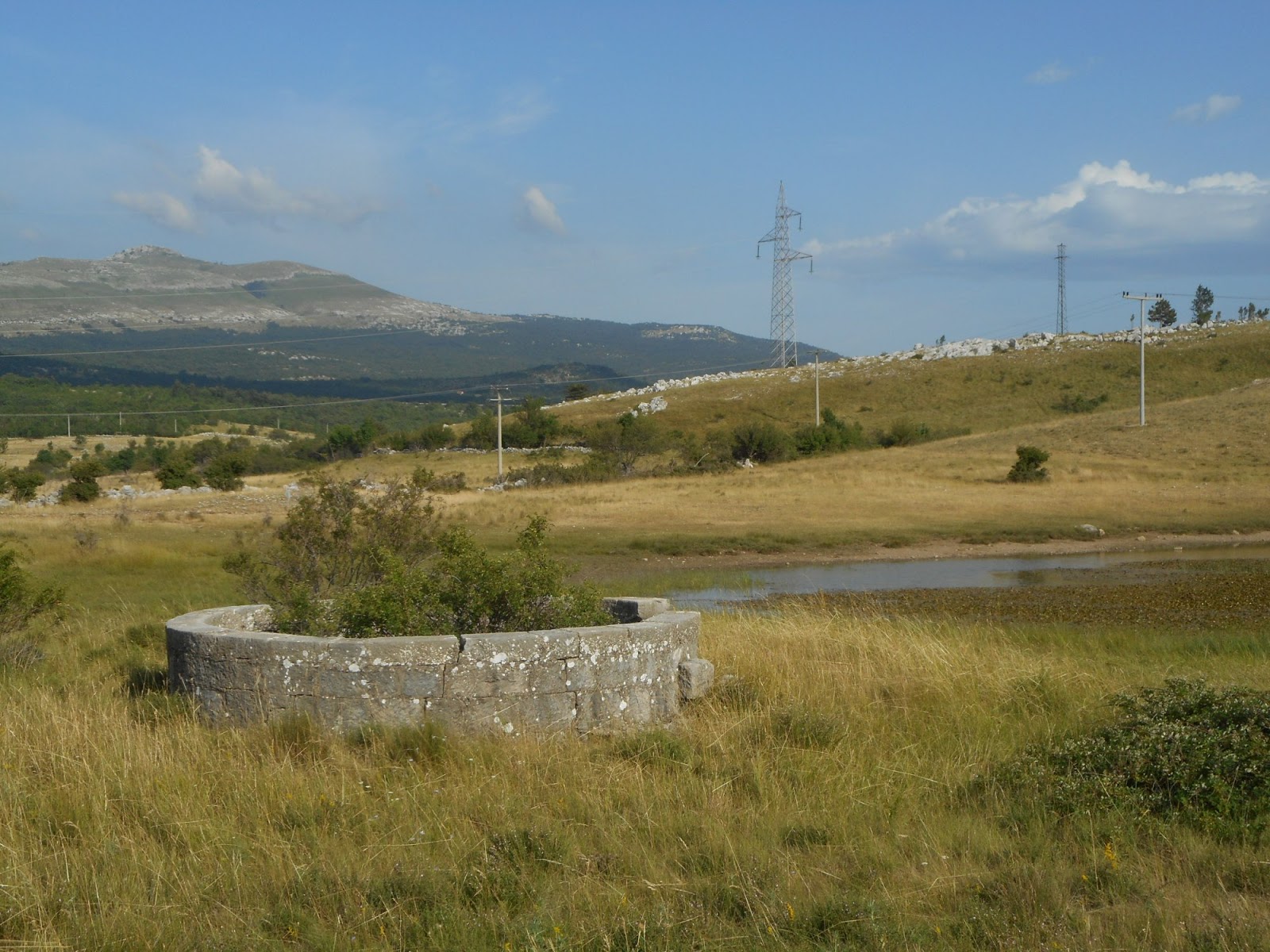 Our water source for night
Abandoned church
Zrmanja, Knin
After stormy night, fortunately we only saw lightnings, but didn't hear any thunderstorm, we descended on old road to Zrmanja spring. Finally a river! We planned to take a bath but before we got there it started raining. Shower was sufficient and we didn't feel like bathing any more.GPS then lead us via old villages. There were some people living there but it still felt very empty.
We were curious about second off road section - climb to Oton. I could see from far that it was impossible. Bush, no trail on any of our map, but Kubo had to try. We had to pass through small village Kusac with angry dog. We were trying for almost an hour to find some passable route in thick bush, but no way. I was frustrated by GPS track as well as by the fact that we will have to pass by the dog again and march 18 km on road to Knin. It would be 40 km day plus this 1 hour trail searching. But views of Dinara made me feel bit better until when we were almost in Knin, last road switchback. GPS trail was suggesting to cut this and save at least 1 km but, of course, there was nothing. Just steep rocks, so we ended up hiking the road again. It was a long day and I counted every meter I had to walk. And this extra kilometer got me. First time I was really frustrated. After I shared my frustration with Via Dinarica on facebook I learnt that this is just theoretical trail and VD as such is not officially open in Croatia. This just confirmed that no GPS track can be followed blindly and map reading is important. But in Balkan that is a challenge - we haven't managed to find a perfect map.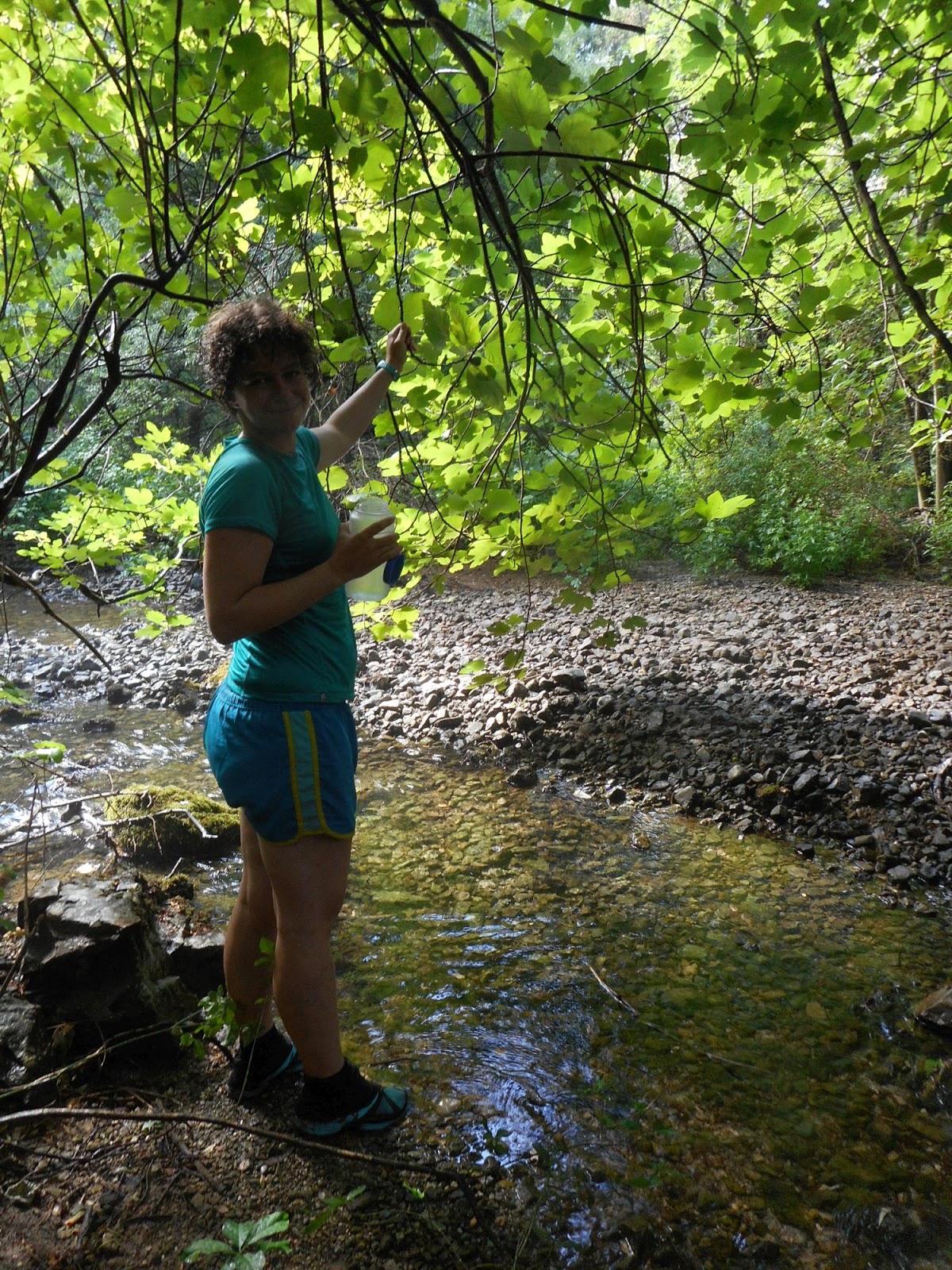 River!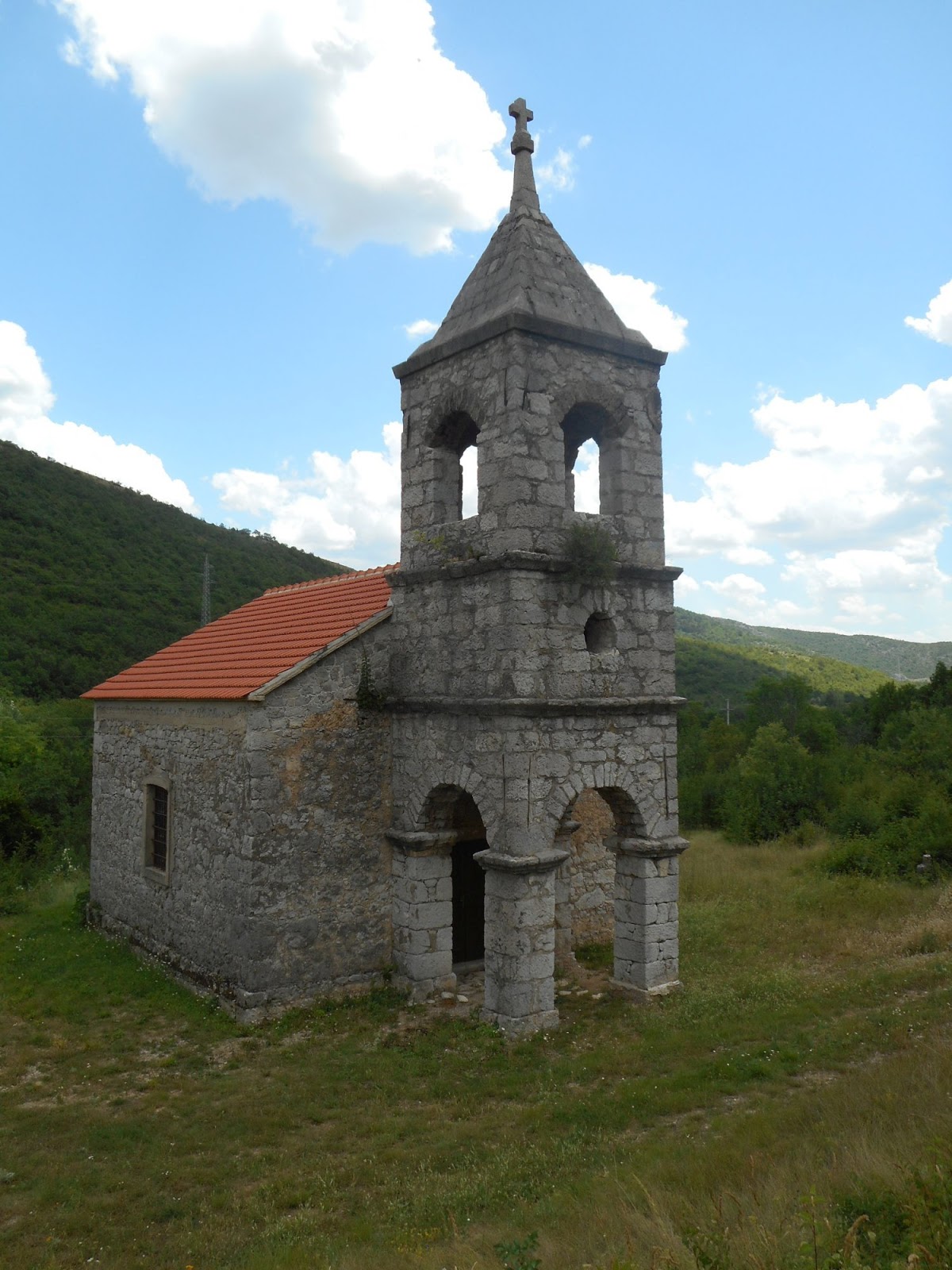 Abandoned church?
No way to Oton, only thick bush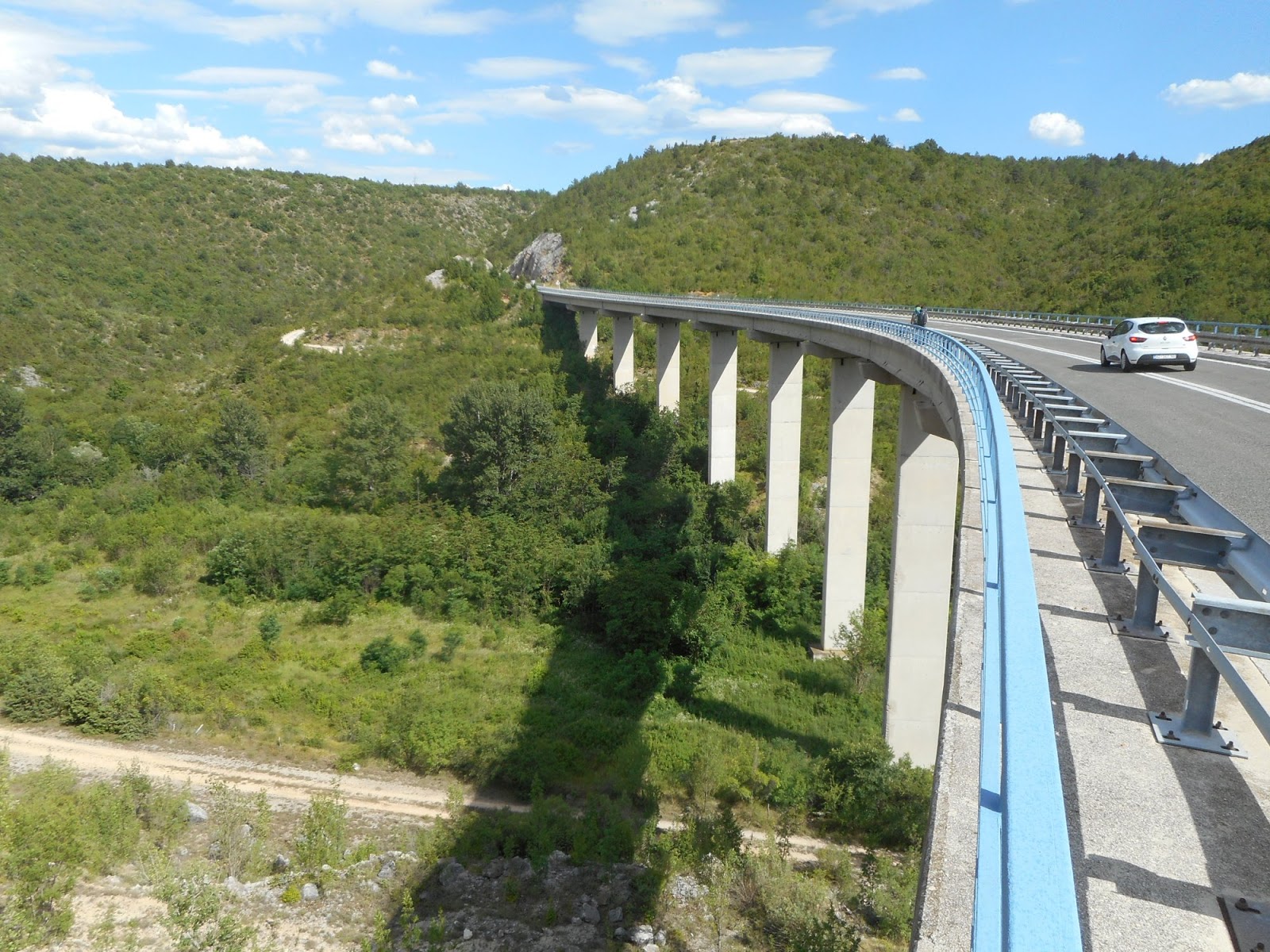 Sometimes road is a better choice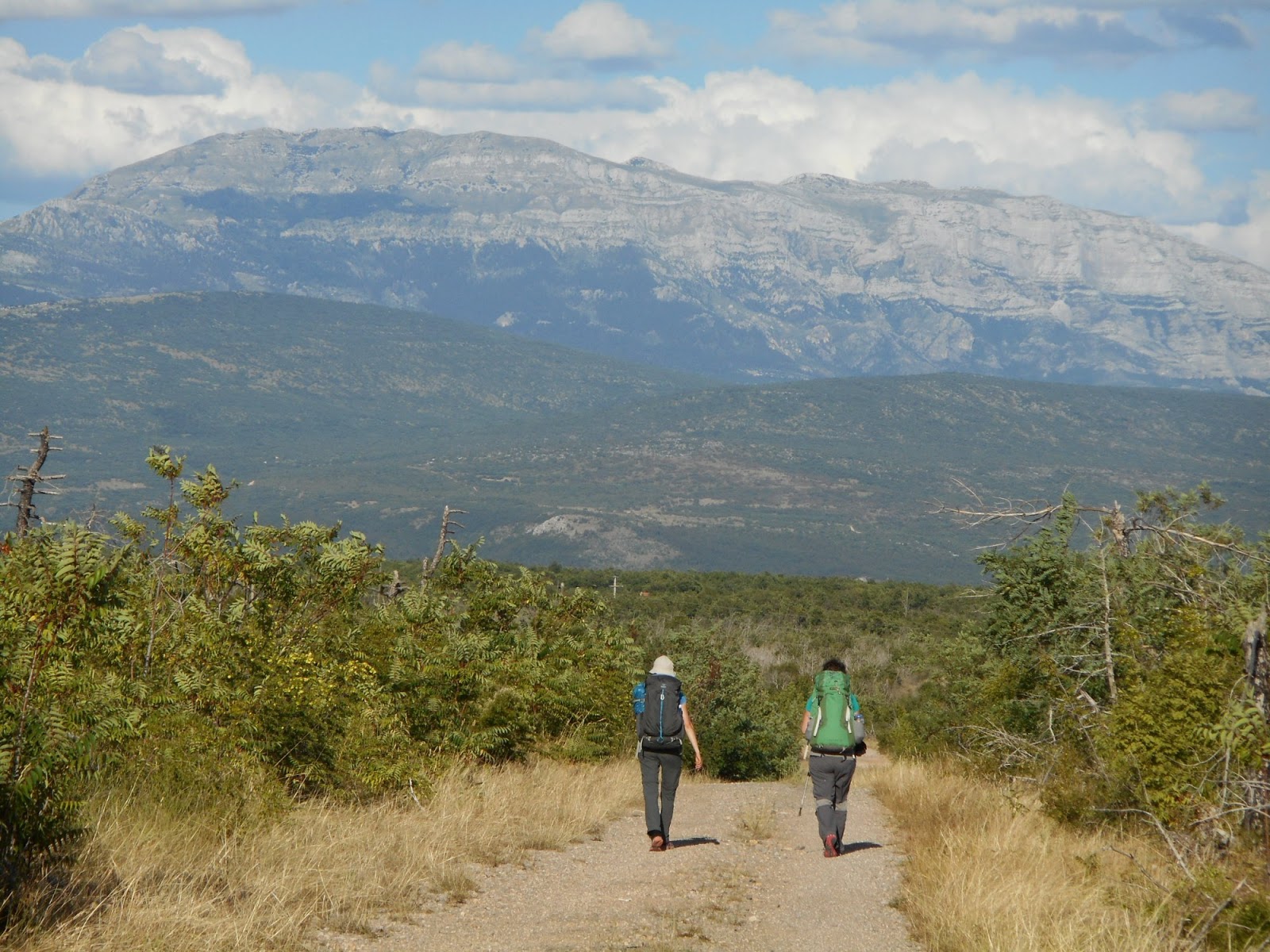 Almost in Knin, with proud Dinara, highest peak of Croatia
Knin - resupply and rest
First night we spent in rooms above restaurant in center, for second night we managed to get apartment. Daughter of the owner suggested she will drive us there in the morning, so we ran to Interspar, did a big shopping for 7 days, and met her there. She was driving quite far, it was completely different from what we expected. As we later found out, the address was correct, just google misplaced it. Probably they renamed the streets recently, but google is not updated. We would have struggled a lot to find this (all their guests struggle). It was very nice, calm place and we enjoyed it a lot. Best thing, it was very close to trailhead to Dinara, our plan for tomorrow.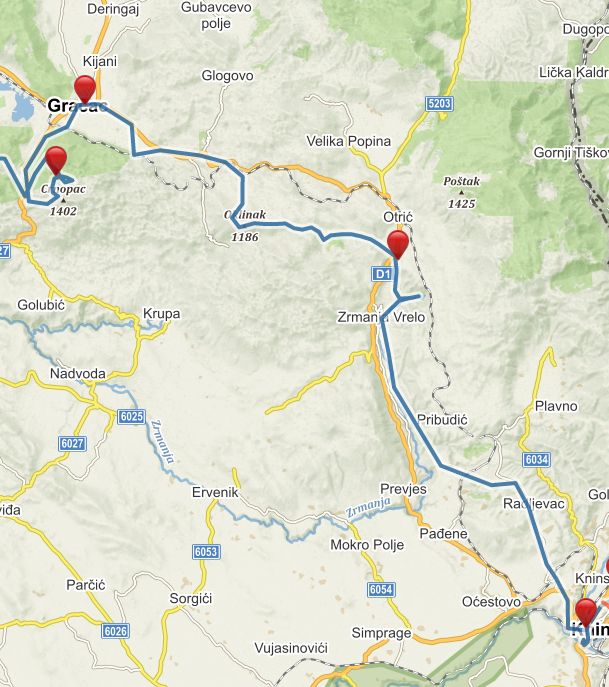 Blue line - official Via Dinarica gps
Red points - places where we slept
Written by Lenka Syrovatkova