Šugarska Duliba
It was almost raining, so we rather stopped (yes, even before we started to hike) for a coffee at Baške Oštarije. It was only few drops, later we were soaking wet with sweat. Šugarska Duliba was under reconstruction, so we found a place for tent close to the water well.

Navigation on this section was much easier, as this is more frequented area and also, next Saturday there was Velebit Trail Run, so we "just" followed temporary markings almost all the way to Dušice. We had a nice talk with man doing this markings and received valuable info about many sections, especially about Dušice to Mali Alan and to Crnopac. We were planning a continuous hike, little bit different from Via Dinarica as we wanted to make it to Crnopac in one day to avoid camping in suspected mine area. So we planned to follow trail from Sveto Brdo to Dušice (sleep at hut) and then long hike via Mali Alan to Crnopac. This area is not recommended as there is no infrastructure (as per official trail notes). However this local hiker saw no problem in hiking this section. What a relief for me.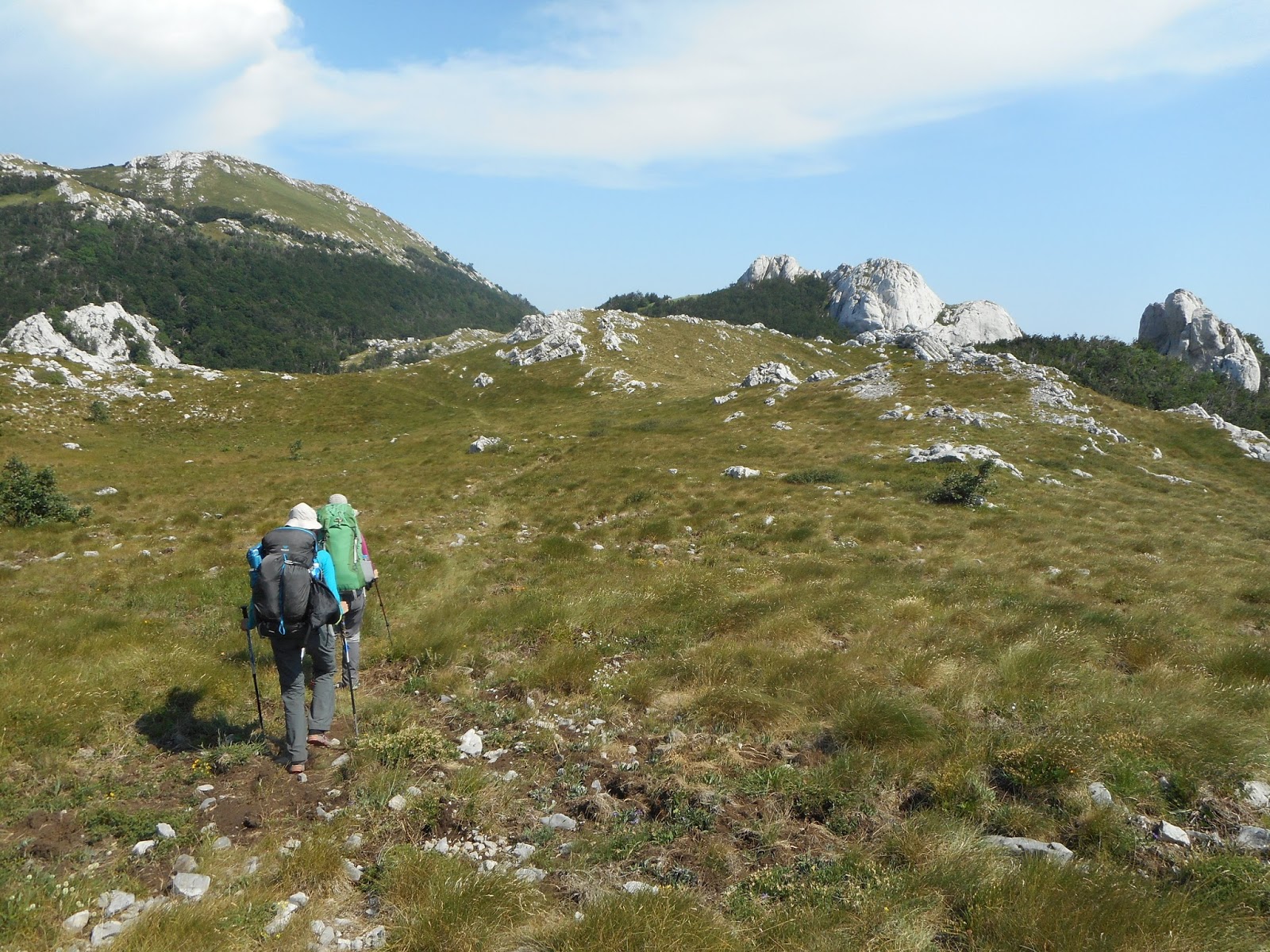 Getting close to the Southern Velebit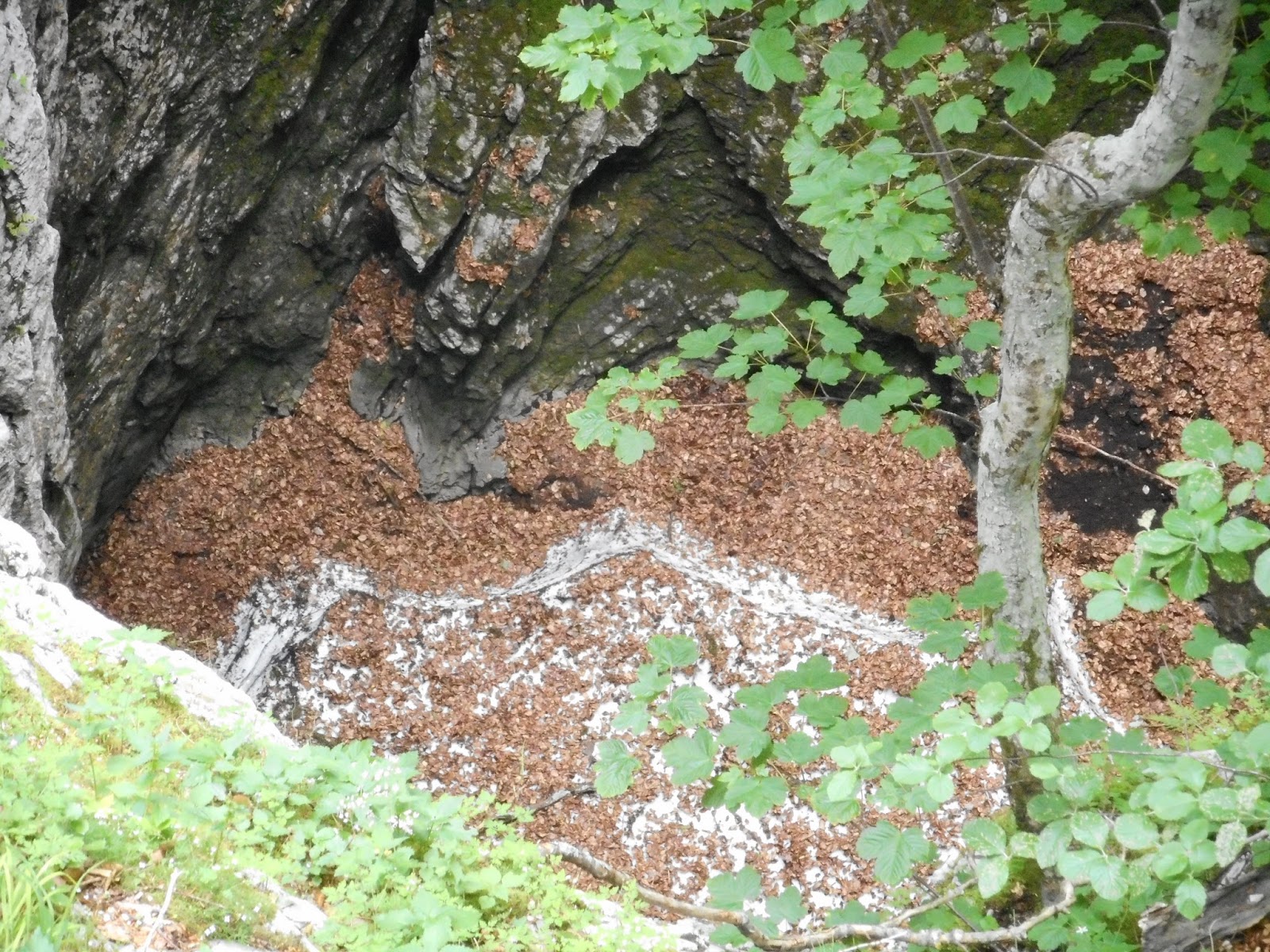 Hot as in hell, but snow still holds in deep holes. I wished we could touch it.
Very happy with our adapter for puncture gas cartridges. They are available all over Balkan in every petrol station/grocery store. Very cheap and hold quite well. I haven't seen a one threaded screw on cartridge.
Stap, Kamenna galerija, Veliko Rujno, Struge
Next day we got to Stap and slept in a tent on perfect spot close to Tatekova koliba. We learned how to operate water hand pump after we were shocked that water ran out. Did you know that you need to pour some water into the mechanism otherwise it will not work? We tried to make an early start next morning as we had a long day ahead. Walk on Malo and Veliko Rujno, two big plains with almost no shadow. Church (Crkva) at Veliko Rujno was our goal - there we would rest in shadow and refill water. Just before you enter the plains, there is Kamenna galerija, less than 1hour loop in rocks - full of scrambling, just beautiful. After long rest at church we continued to stylish hut Struge, that would be a perfect starting place for next day hike over Velebit ridge. There is no water directly at hut, so we refilled our full capacity (almost 4 l per person) at Stražbenica, small spring just before the climb. Another water source is cca 20 min from the hut on the trail.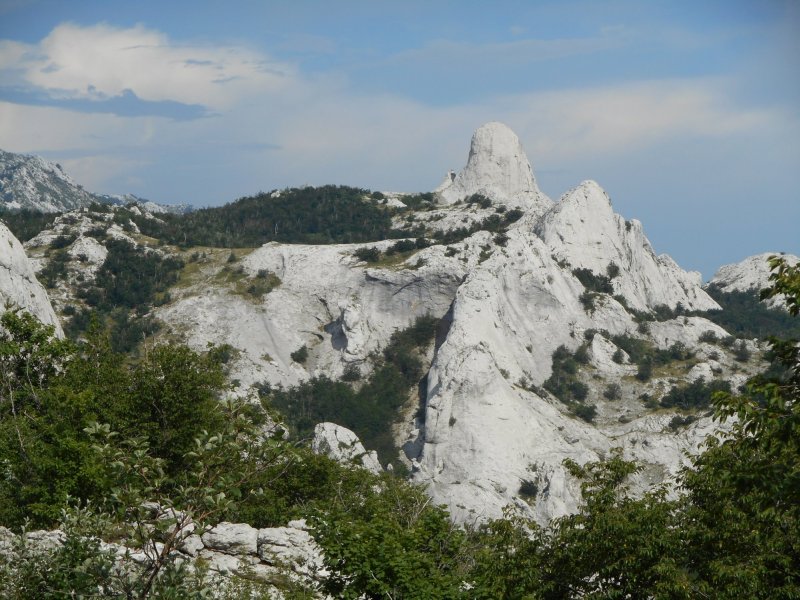 Stap area with Stapina
Kamenna galerija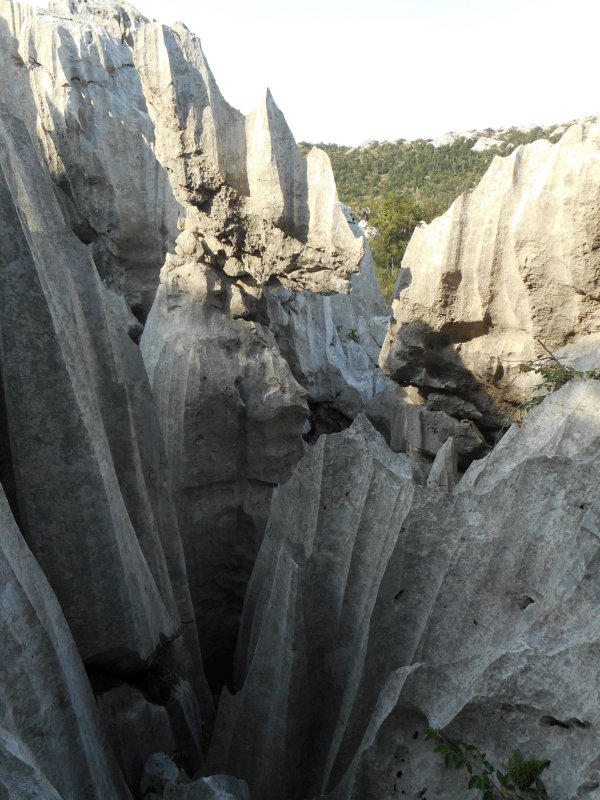 Kamenna galerija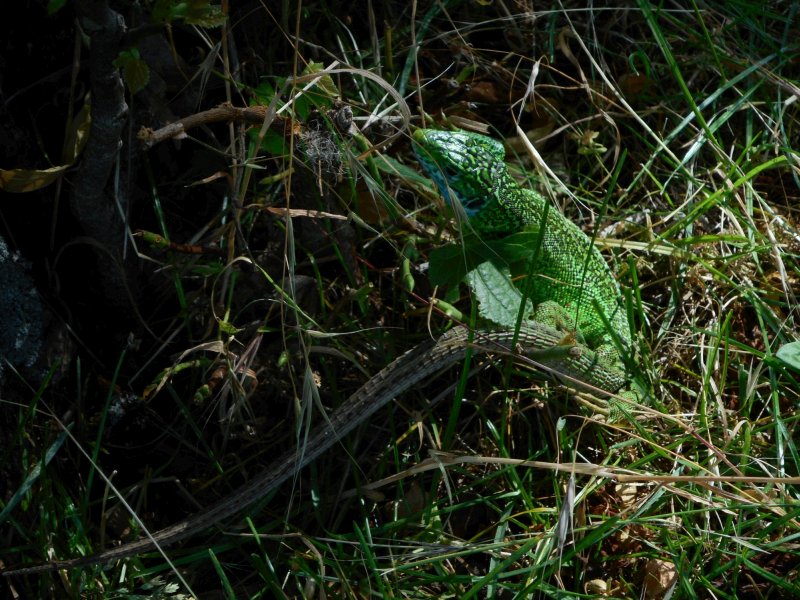 One of many lizzards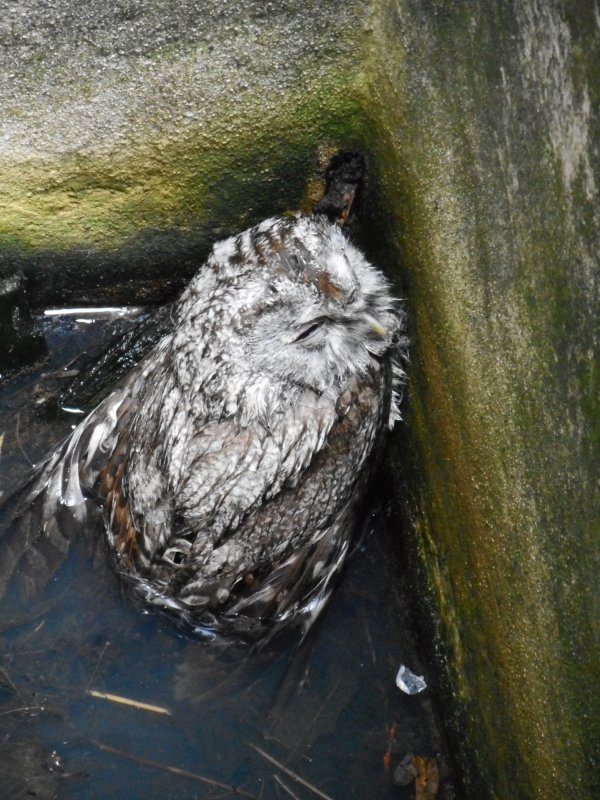 Owl trapped in an old well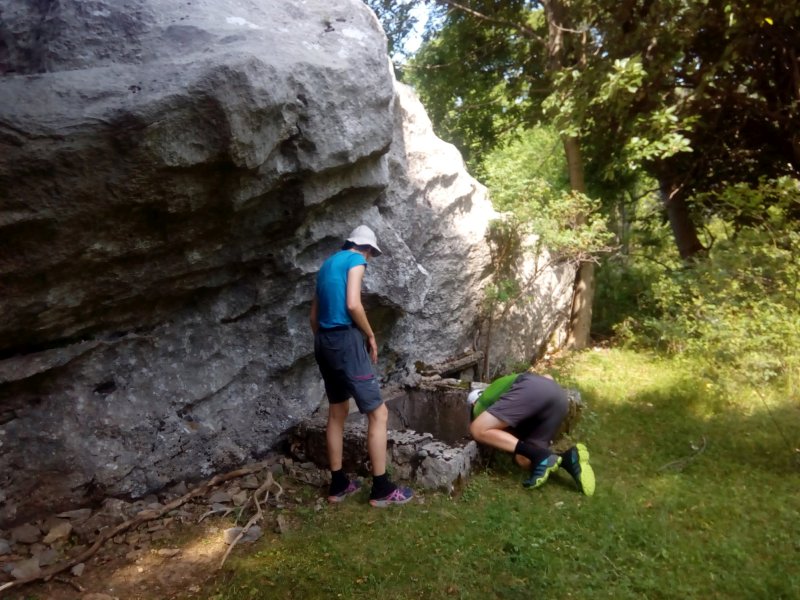 Rescuing an owl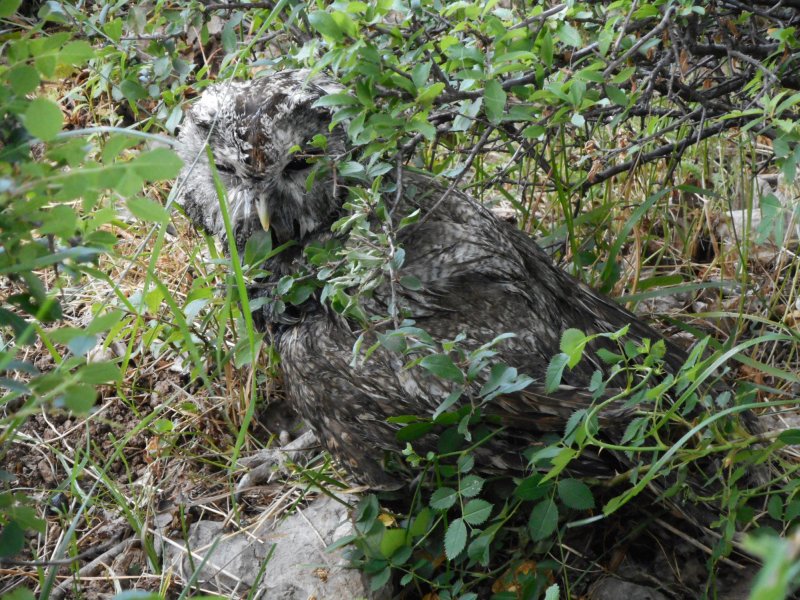 Rescued owl, poor thing, she couldn't fly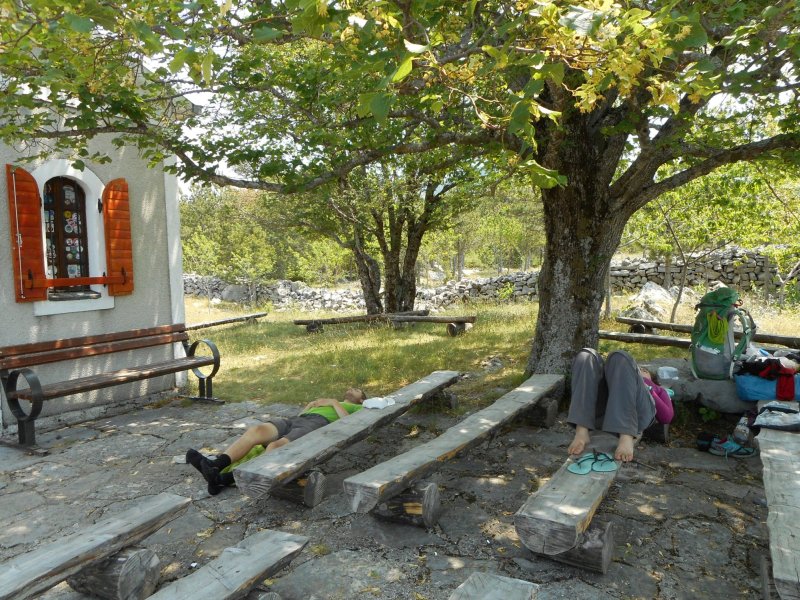 Great relax spot at church at Veliko rujno, shade, water,...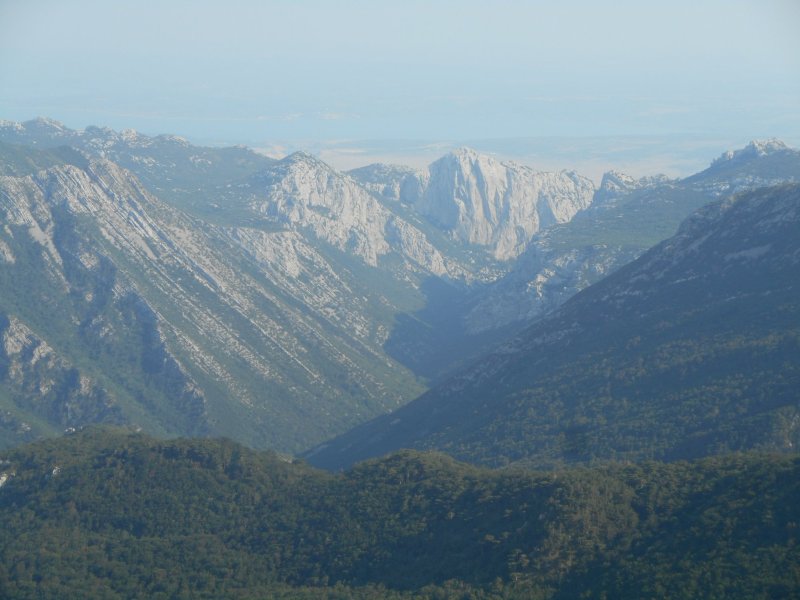 View of famous Paklenica with Anića Kuk, climbing Eldorado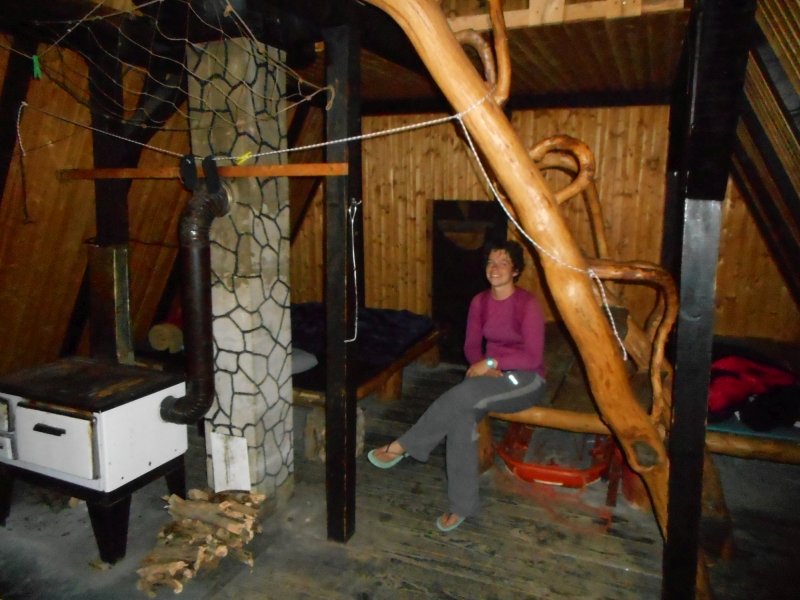 Struge hut
Vaganski Vrh, Sveto Brdo
Long expected, majestic section. Climb to the highest peak of Velebit and then hike over the ridge to another significant peak, Sveto Brdo. Climb to Vaganski Vrh is usually considered as demanding one day hike, especially when you climb from the sea level. For us it was quite easy, as we started much higher and didn't have to descend to sea. Sometimes I really think that multiple day hikes are easier than one day hikes. Yes, you have to carry all your stuff, but you can reach more summits in one day as you stay all the time in the mountains. Long approach trails to the mountains are much more tiring. Yes, that is the reason why we love long distance trails.
It was Saturday, day of Velebit trail run. Those runners covered in less than 12 hours what we hiked almost 4 days. And my mum thought that we are crazy. So far the busiest section of our hike.
From Sveto Brdo we left Via Dinarica and hiked to mountain shelter Dušice. This used to be an old hut, but recently PD Belveder from Biograd took over and they are slowly fixing it. It looks great and we were very happy to spend night there. Couple in charge ensured us that access from Dušice to Mali Alan is ok, they use that trail very often. Just when on the road, stick to the road.
Velebit Trail Run - we hike our 4th day, they started at midnight...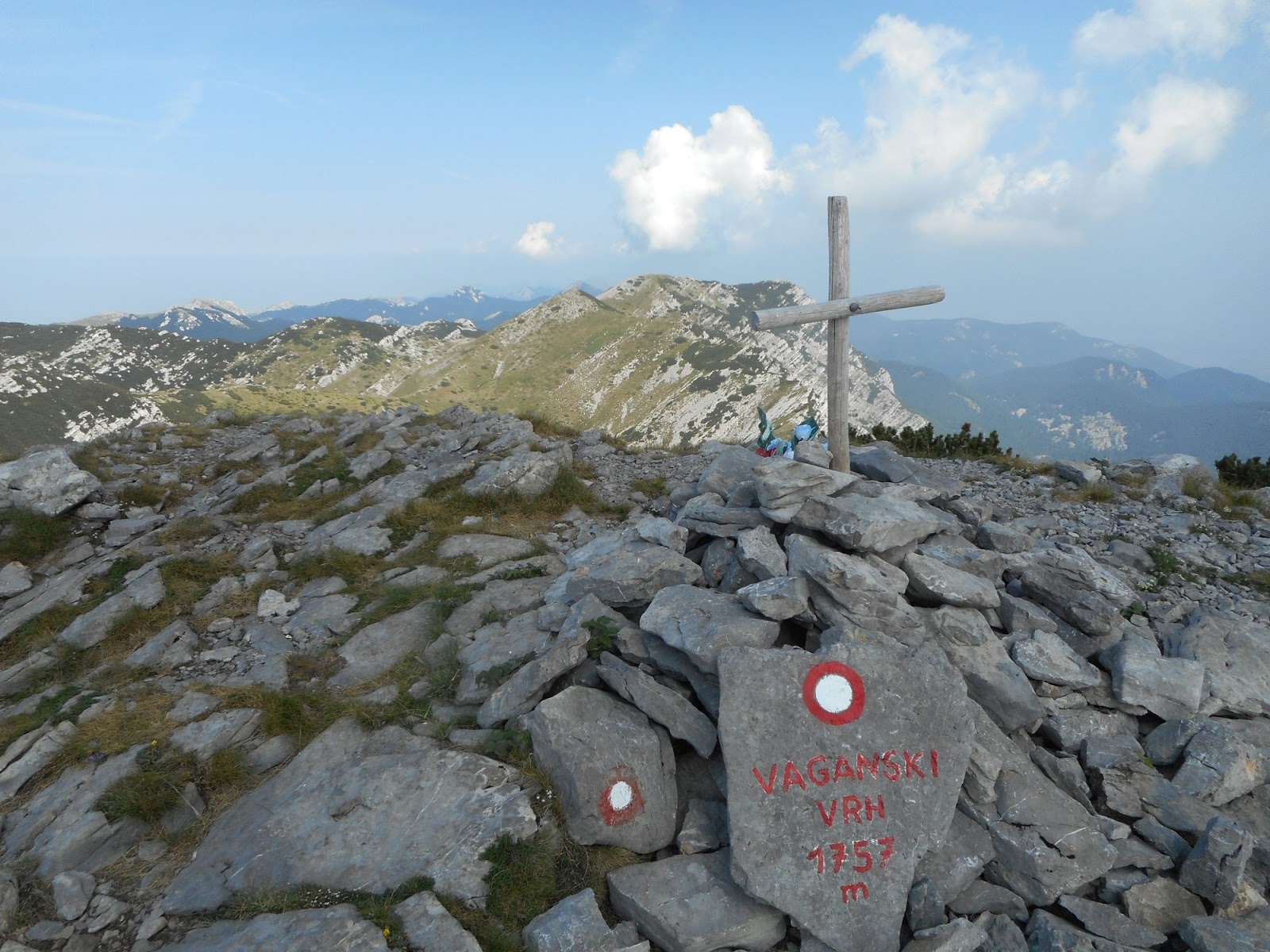 Vaganski Vrh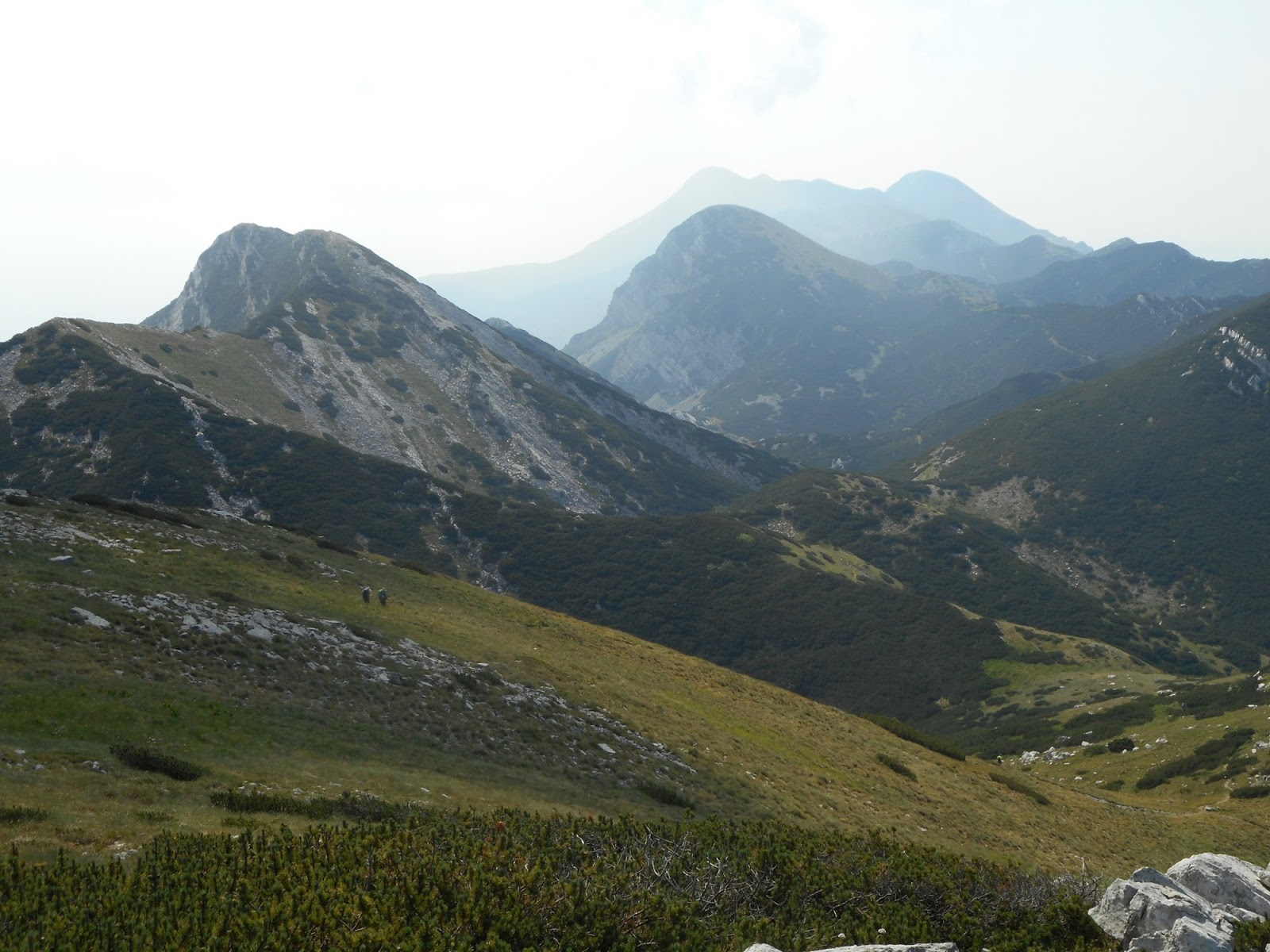 Hike to Sveto Brdo, last visible peak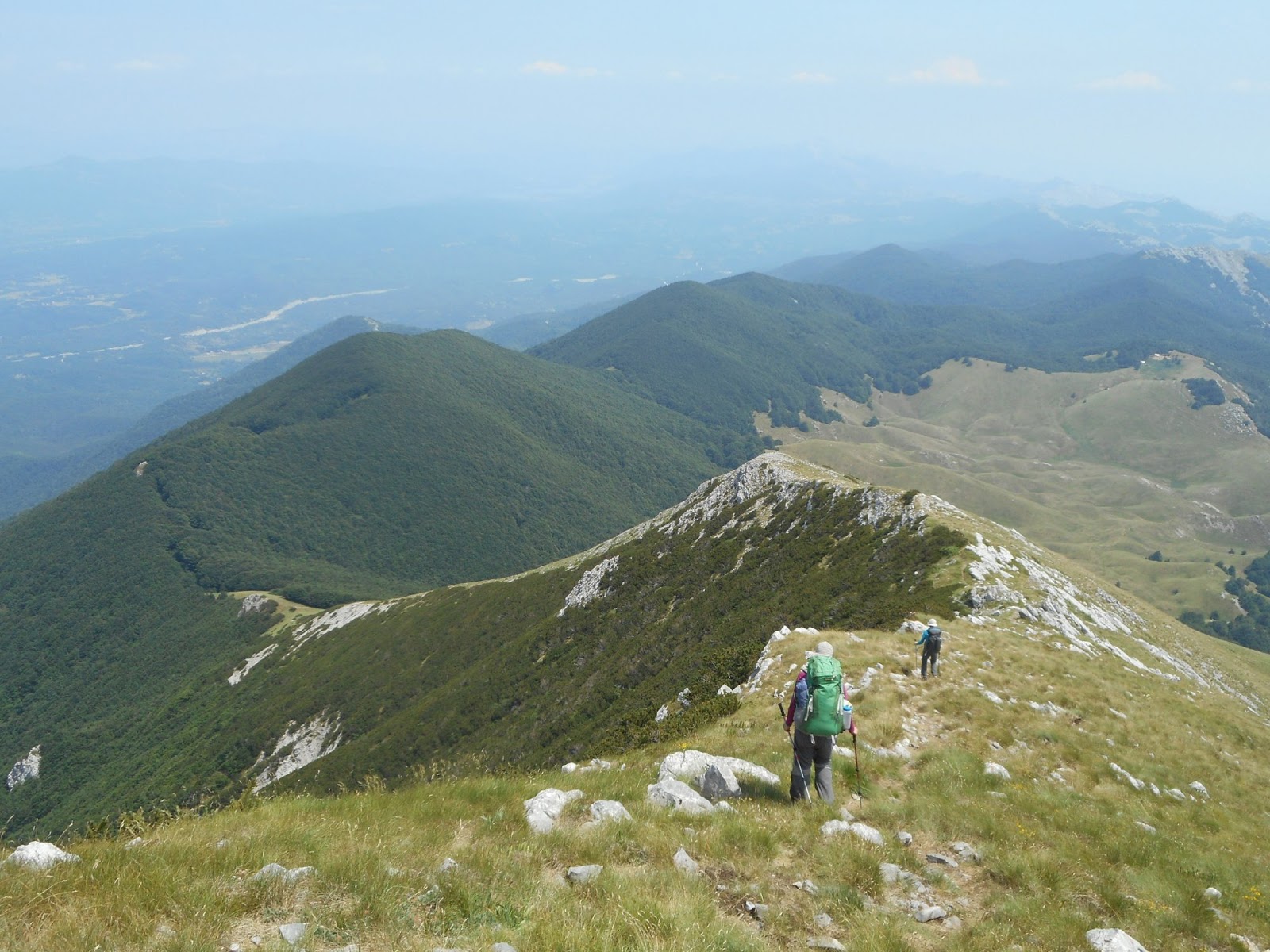 Descend from Sveto Brdo to Dušice
Water well at Dušice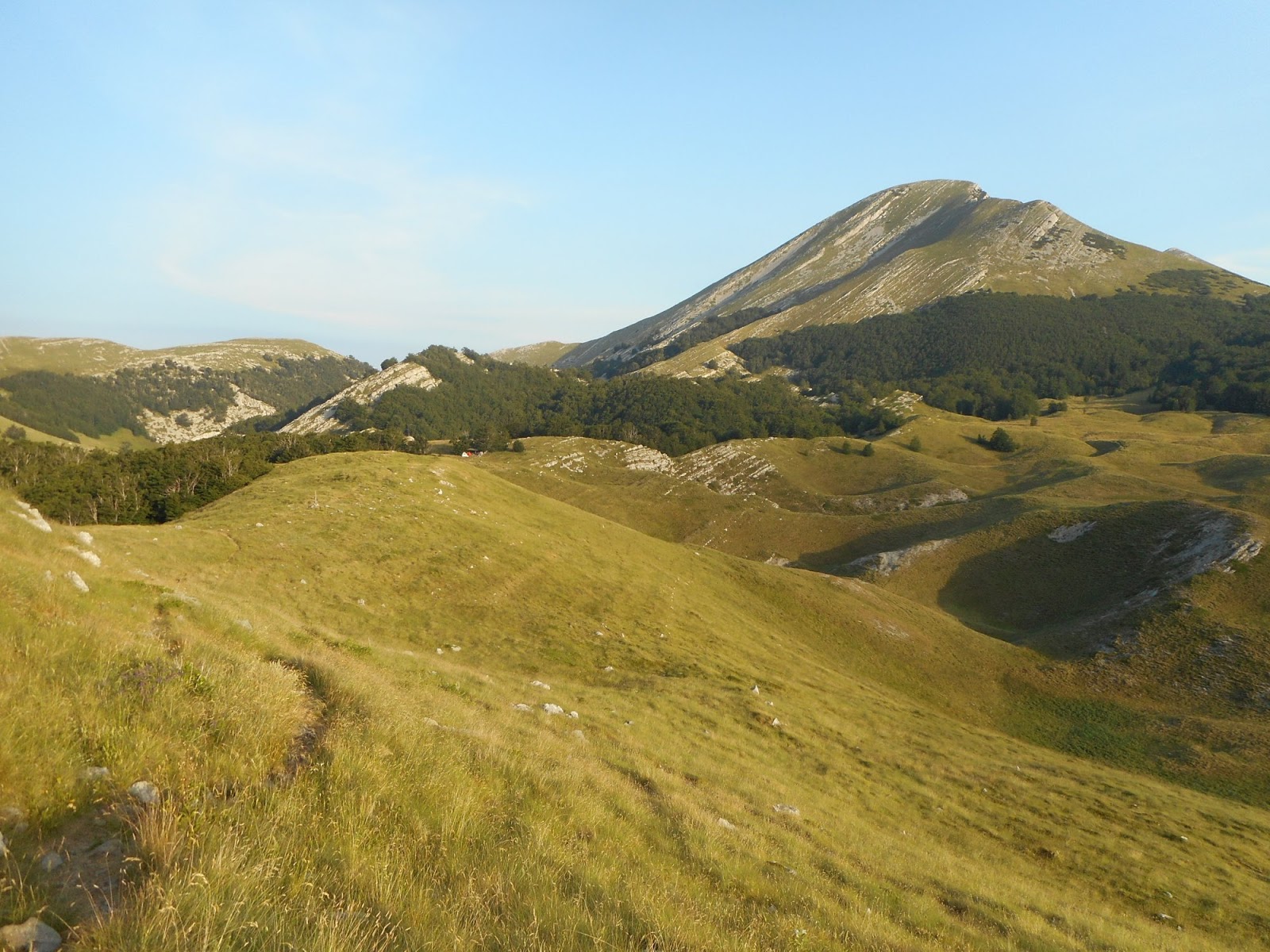 Magnificent Sveto Brdo, view from Dušice
Mali Alan, Crnopac
As mentioned above, I was scared of this section a lot. Mali Alan is suspected mine area and area between M. Alan and Crnopac lacks any markings, trails or infrastructure.But it turned out to be easy hike on good forest roads with nice views of Velebit. Plus great spring Crveni potoci. Long day with beautiful Crnopac hut waiting for us. We couldn't make the water pump work, so we were afraid there is no water. Fortunately, there was some water in the canisters inside and local tourist club replied to my facebook message - there is another water pump behind the hut with water. Great service, thanks! Hut is lovely, the view, the interior, even electricity and good cell reception for data. No wonder we stayed 2 nights.
Keep to the track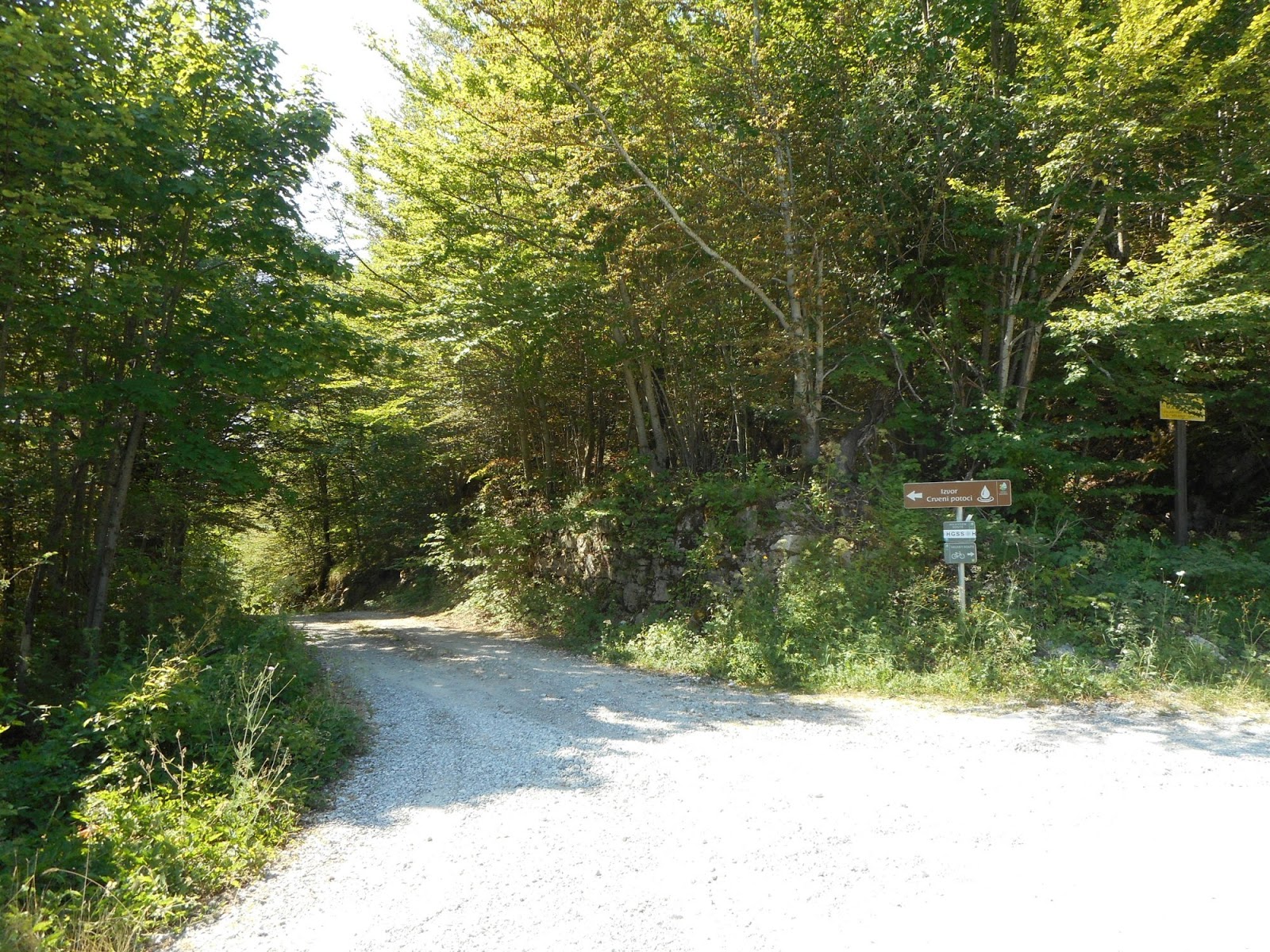 Turn towards Prezid, passing by Izvor Crveni potovi - very good spring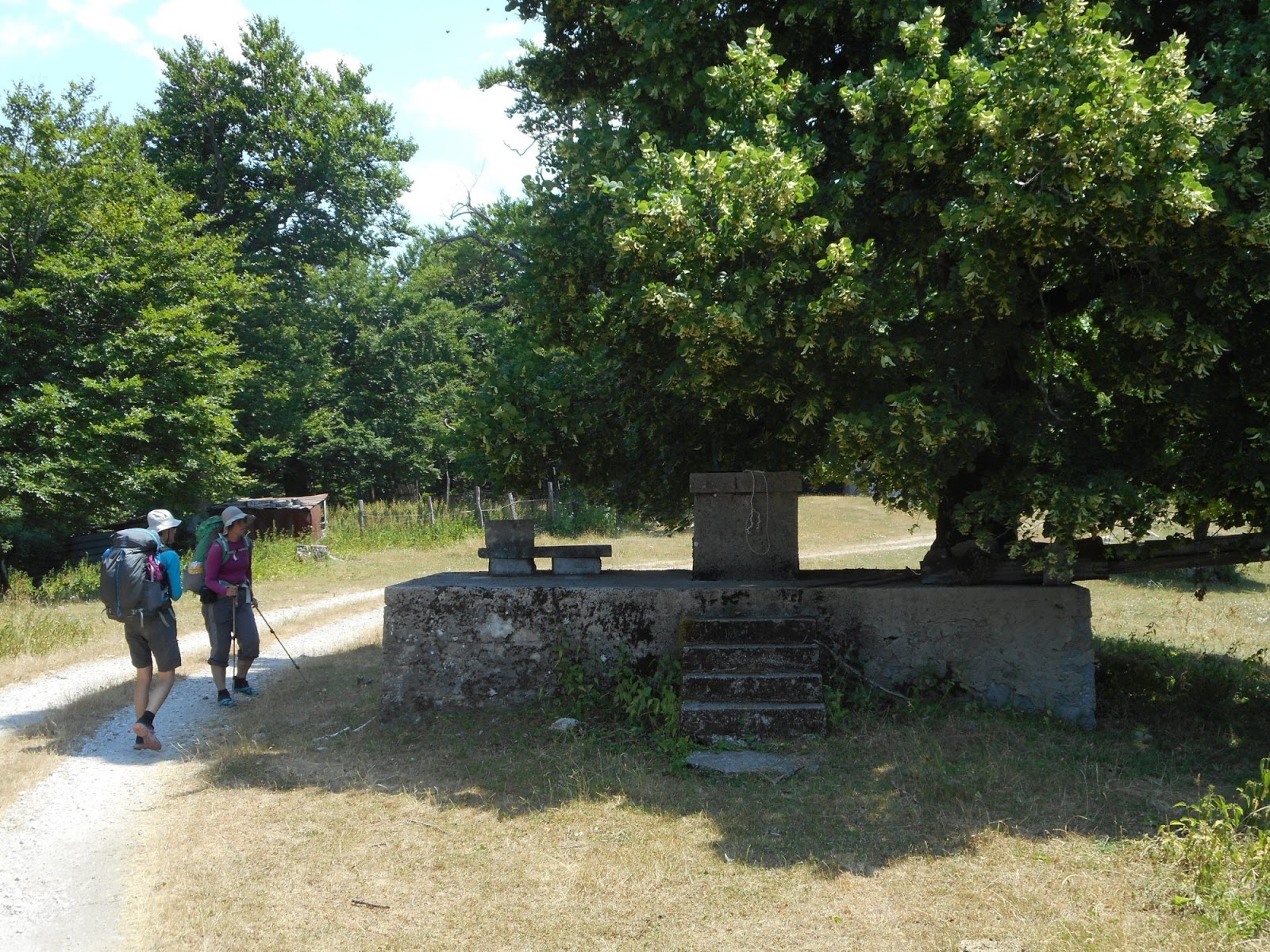 We found even water well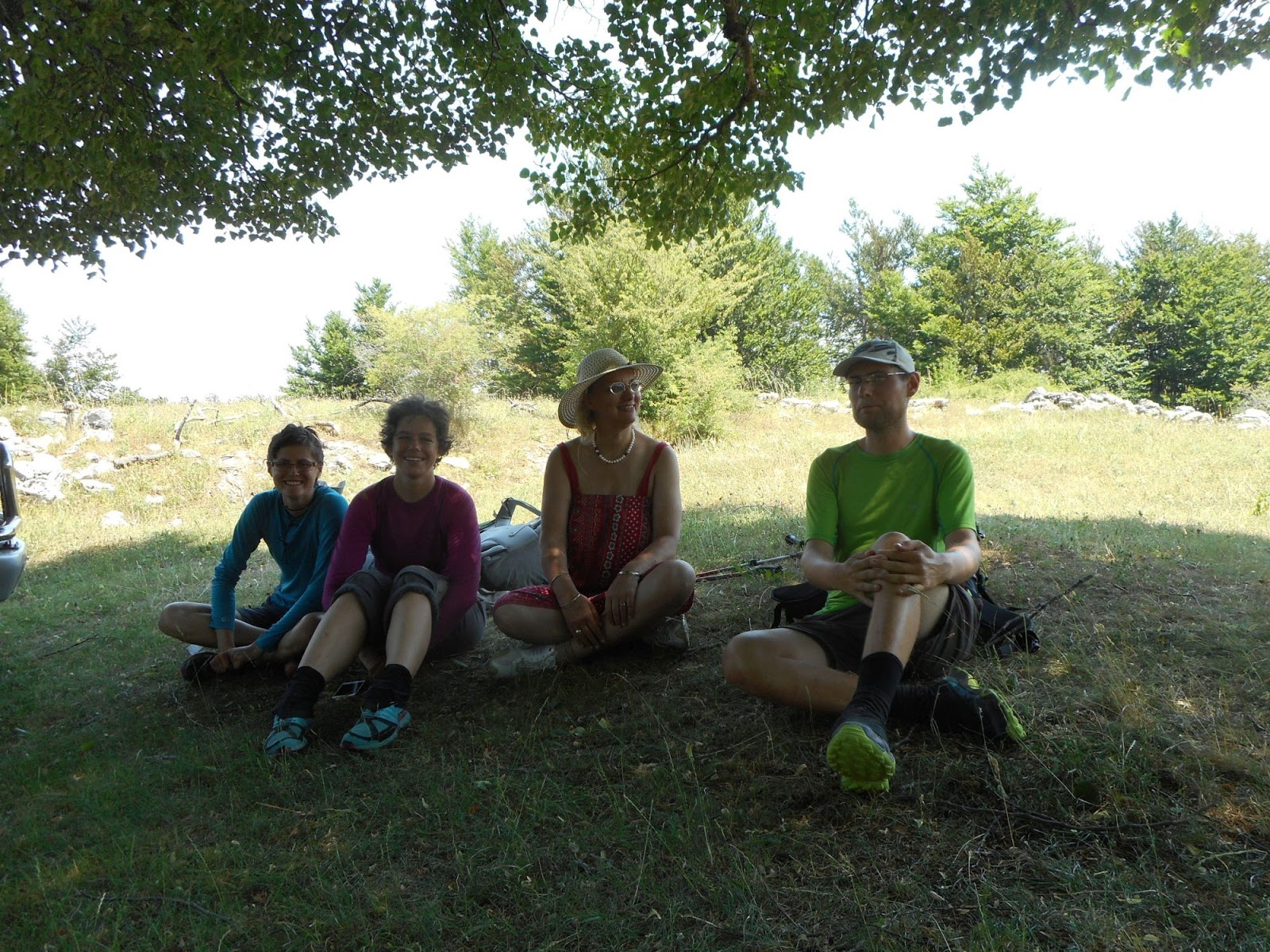 Dutch tourists on photo jeep safari.Thanks for sharing beer and meal with us!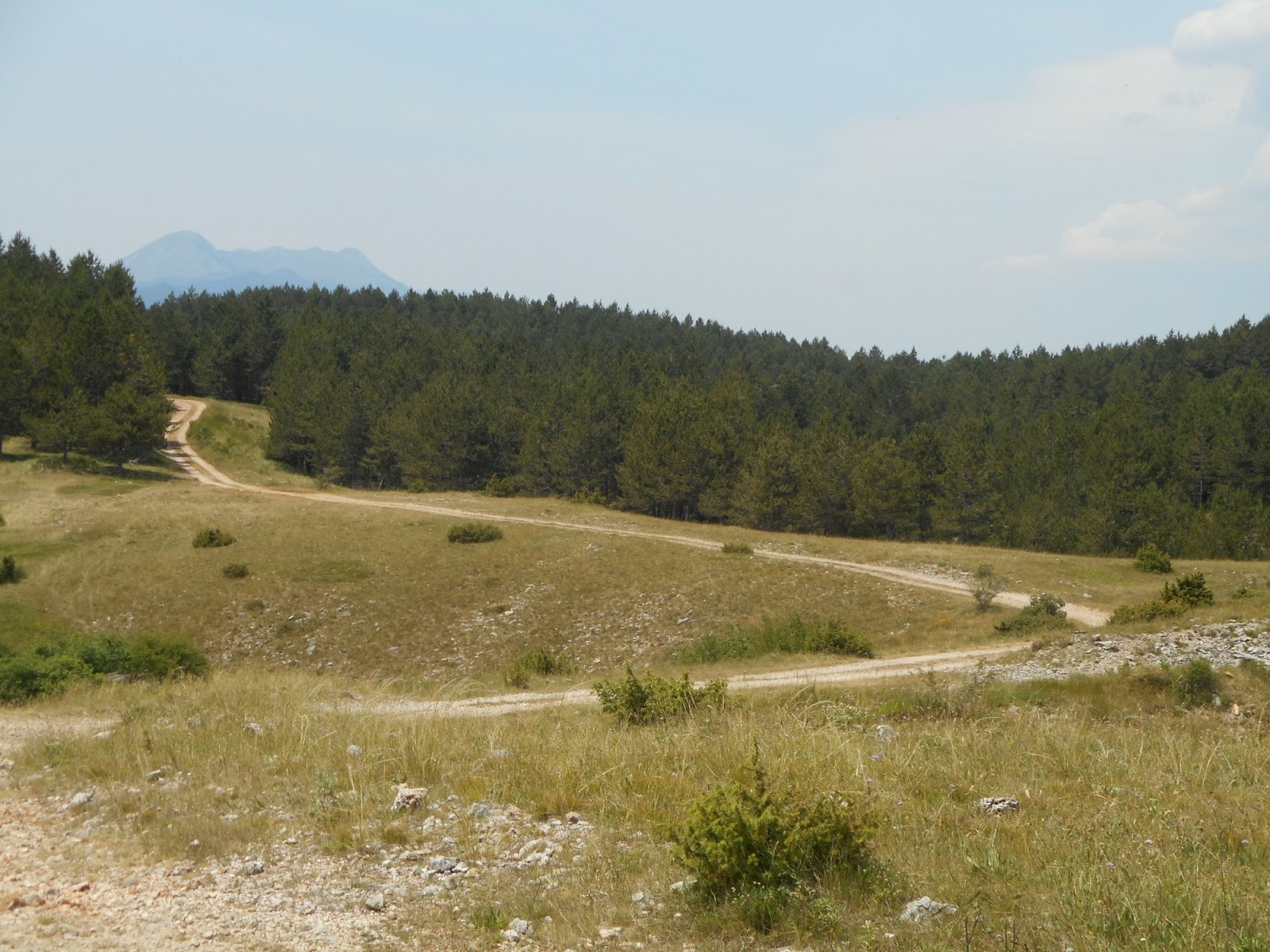 Easy hike over forest roads, looking back at Sveto Brdo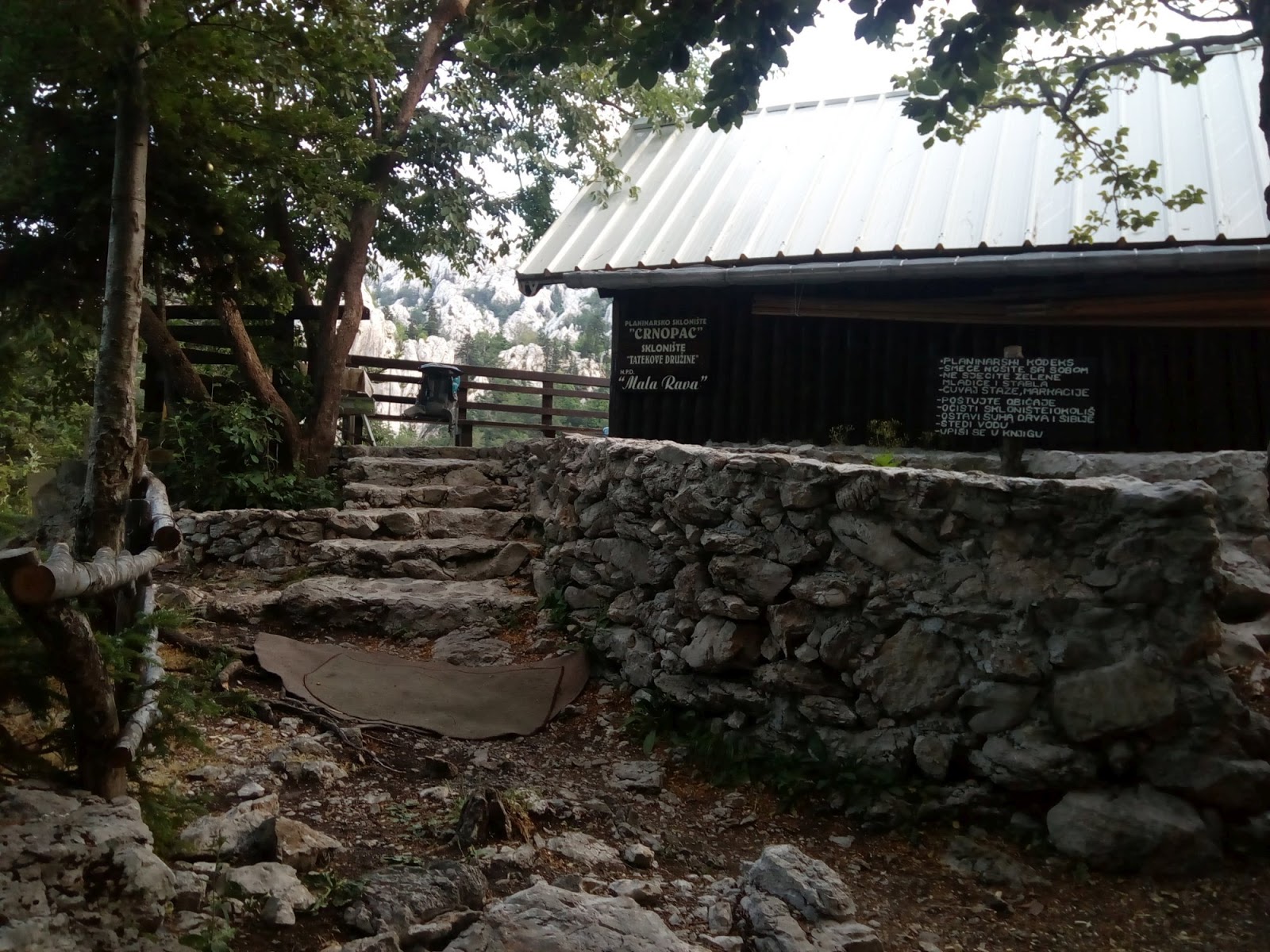 Lovely Crnopac hut
Crnopac - Put Malog Princa
We were enchanted by this lovely place and decided for "rest" day. Morning hike of Mali Princ, lunch time and siesta at the terrace and afternoon hike to Crnopac. Karst rocks everywhere, short distances but slow progress due to climbing/scrambling on the rocks. Wonderful day, thank you Crnopac very much. We will definitely come back one day and bring book of Little Prince. Next day we hiked few kms to Gračac where we resupplied and relaxed before Gračac to Knin section.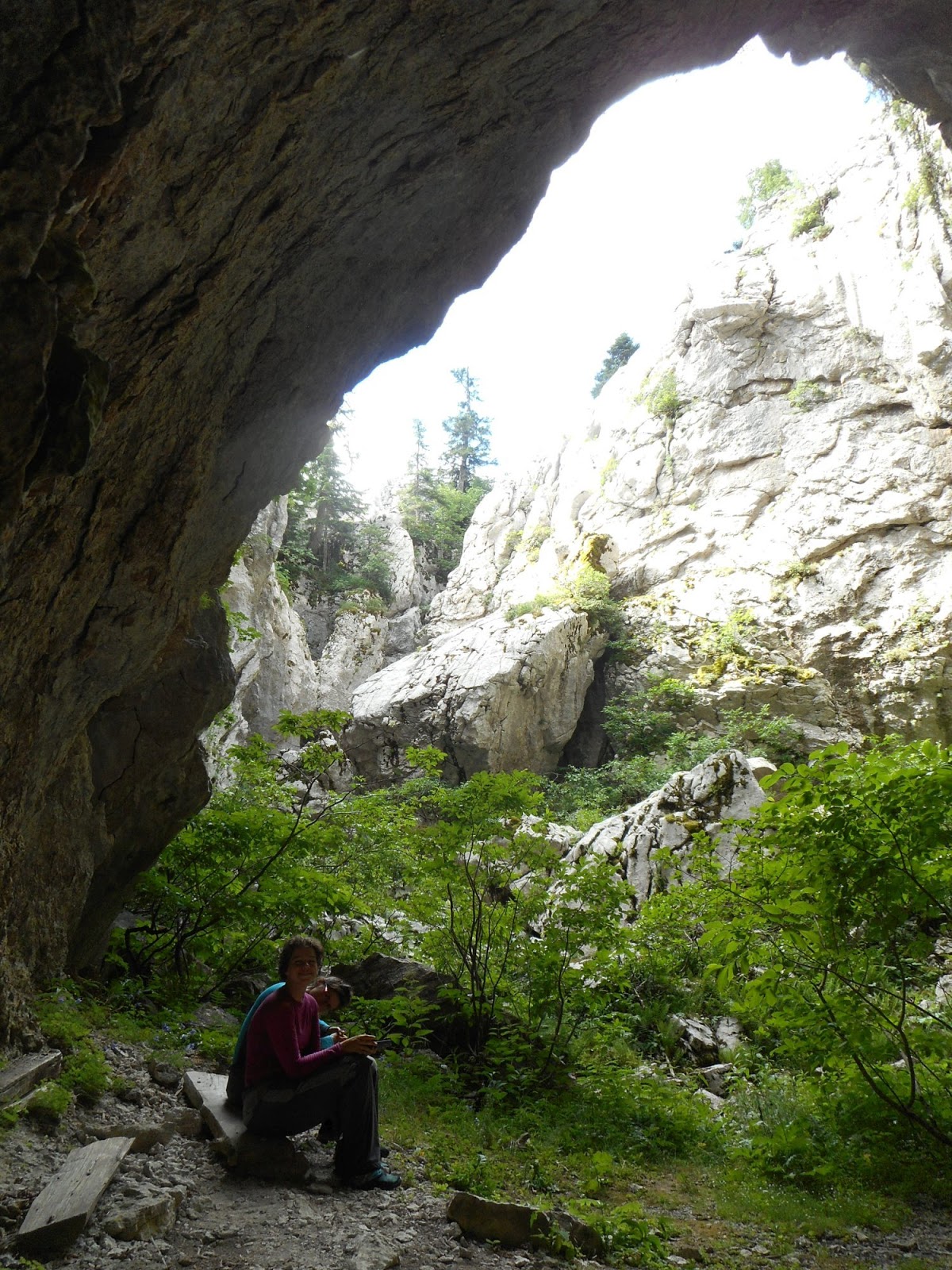 Put Malog Princa - cool place in hot weather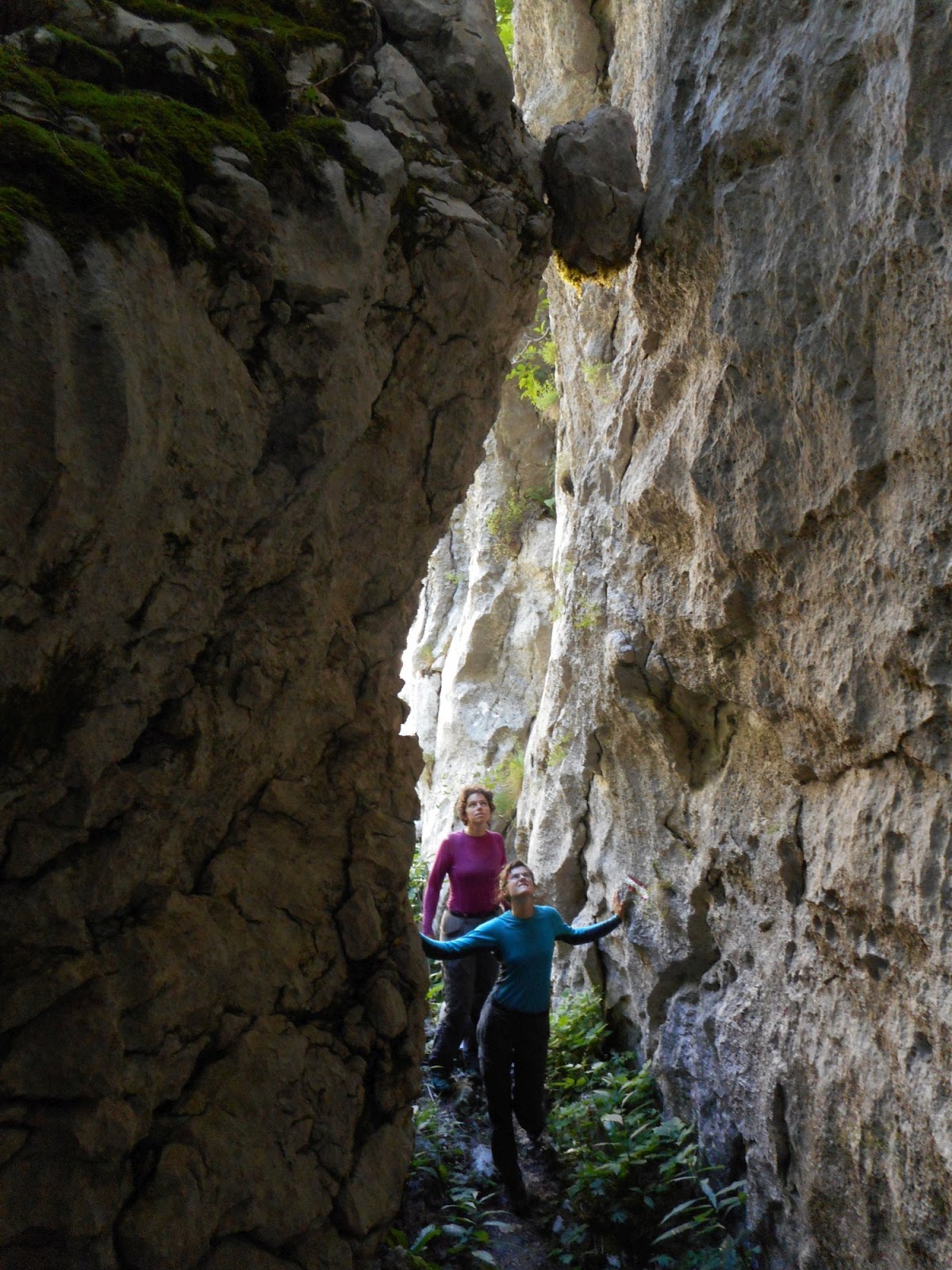 Put Malog Princa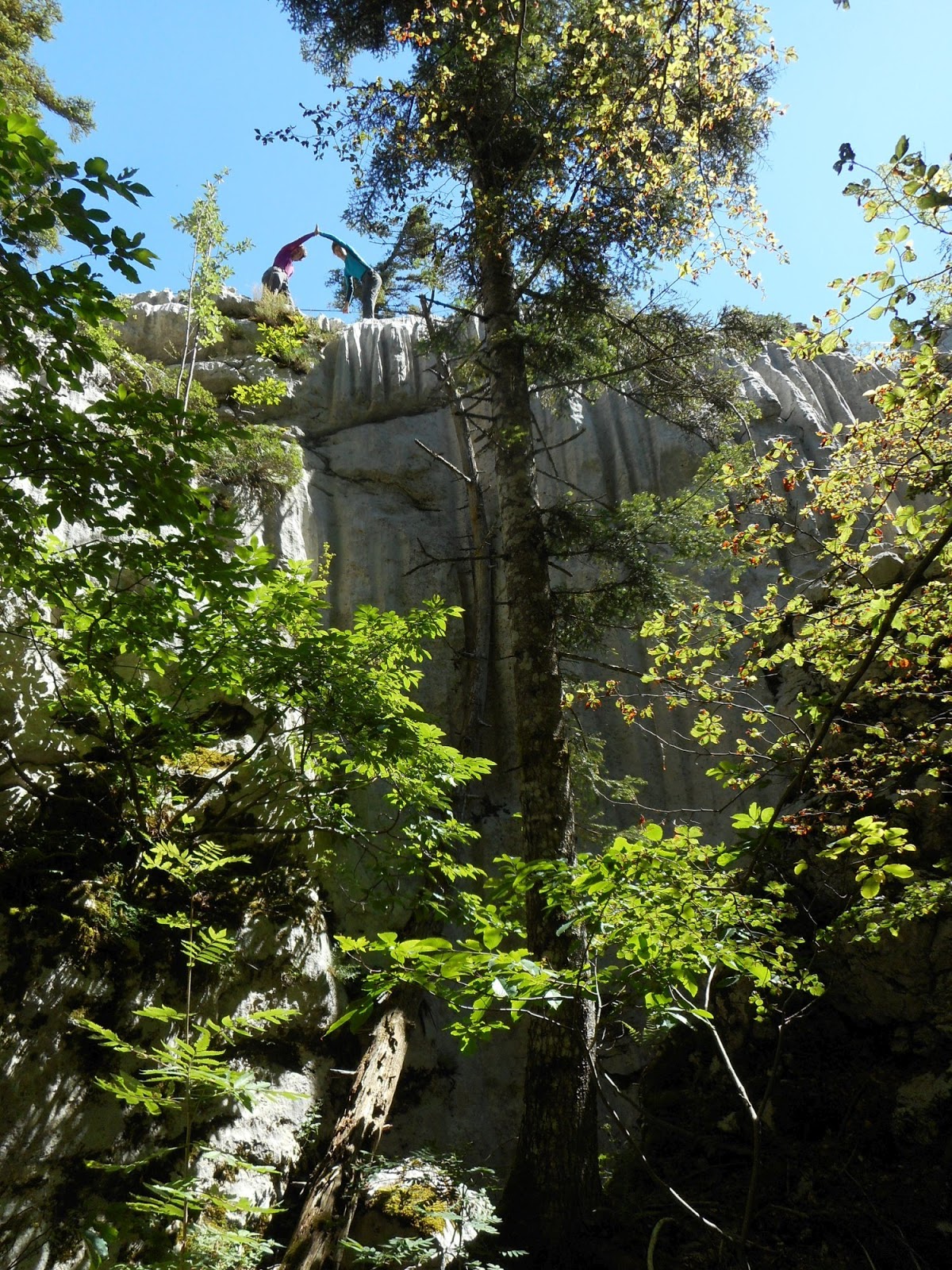 Put Malog Princa
Bili Kuk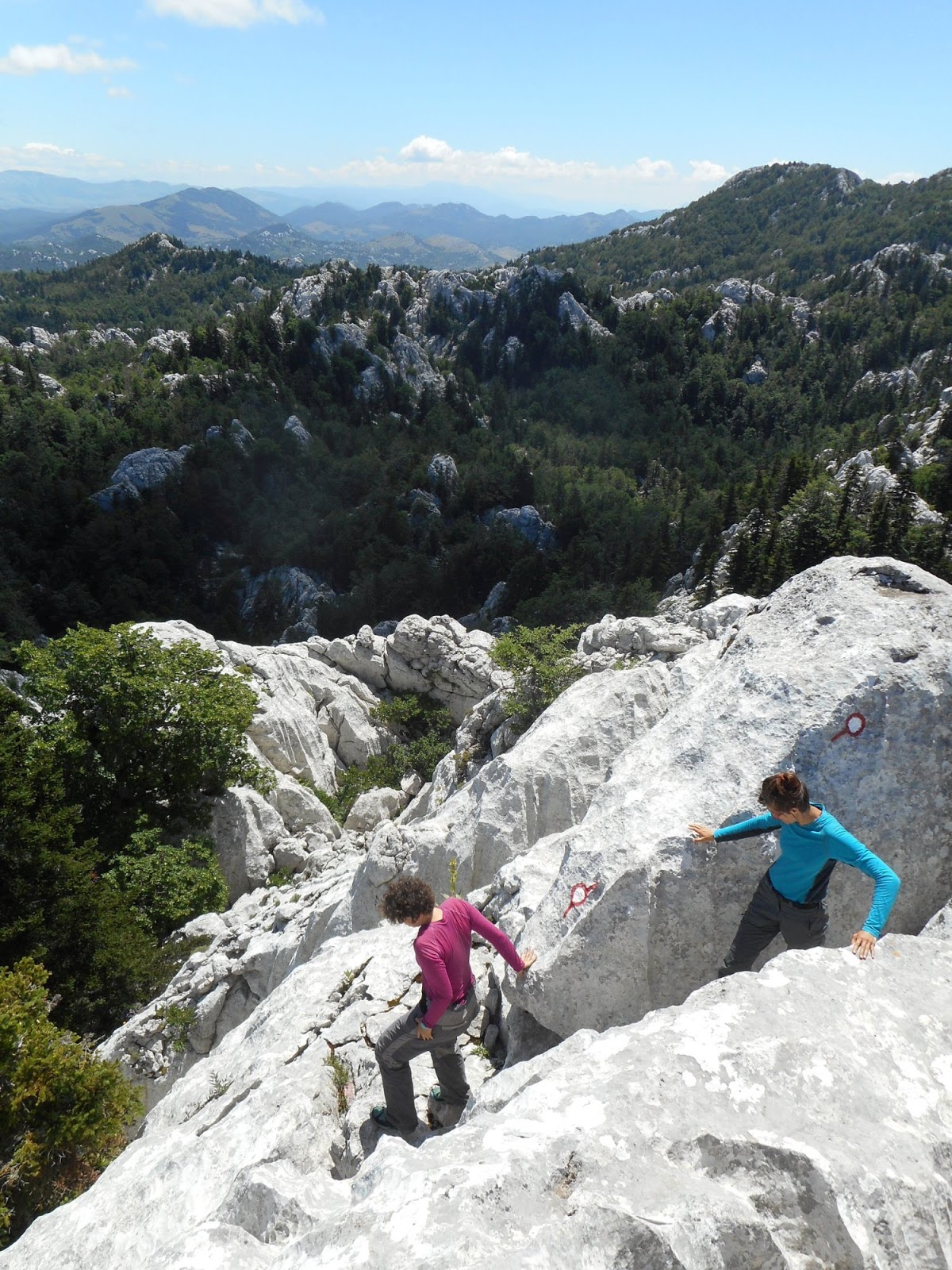 Descend from Bili kuk
Perfection is achieved, not when there is nothing more to add, but when there is nothing left to take away
Hut from trail to Crnopac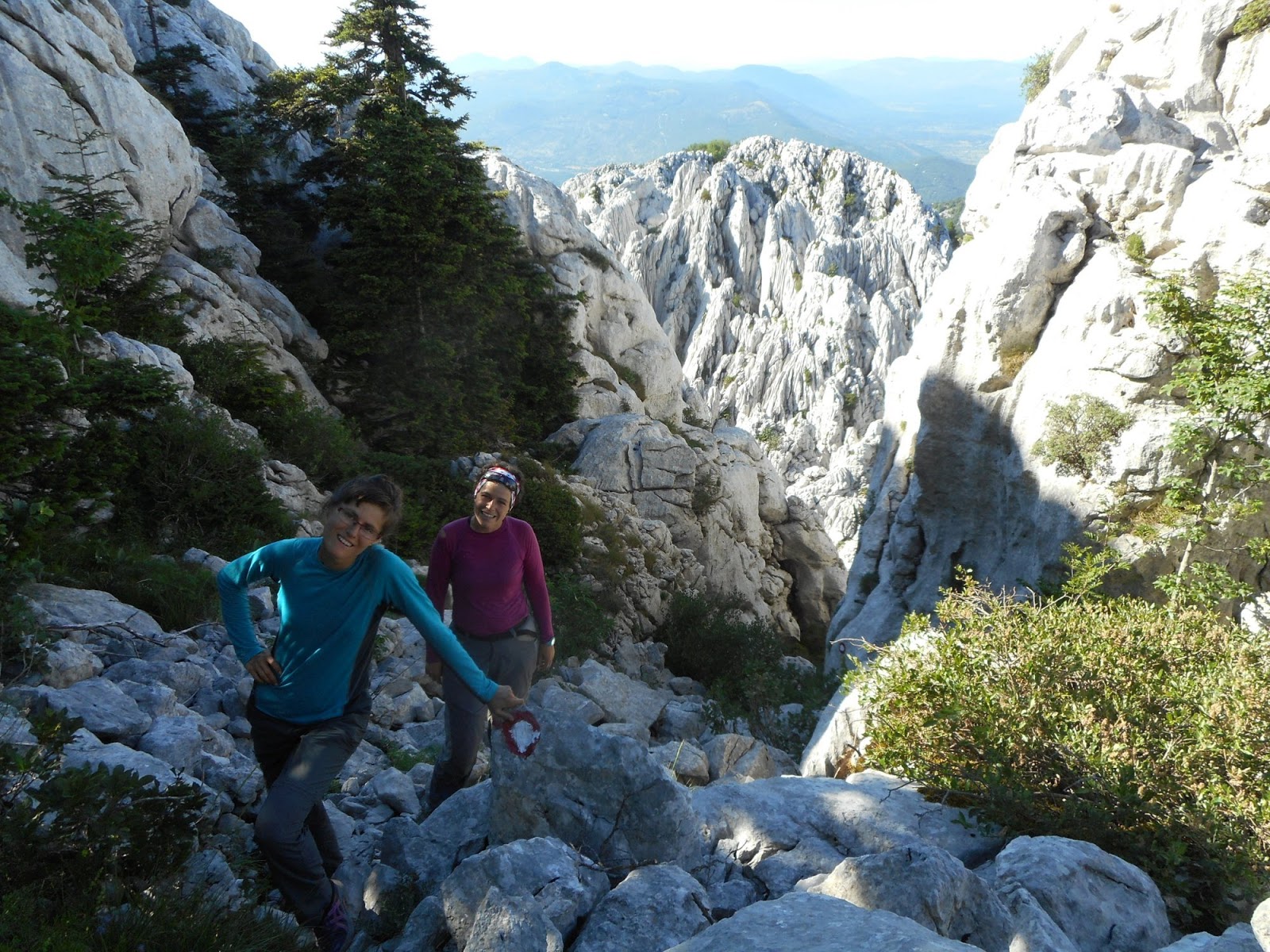 Crnopac trail
Blue line - official Via Dinarica gps
Red points - places where we slept
Written by Lenka Syrovatkova