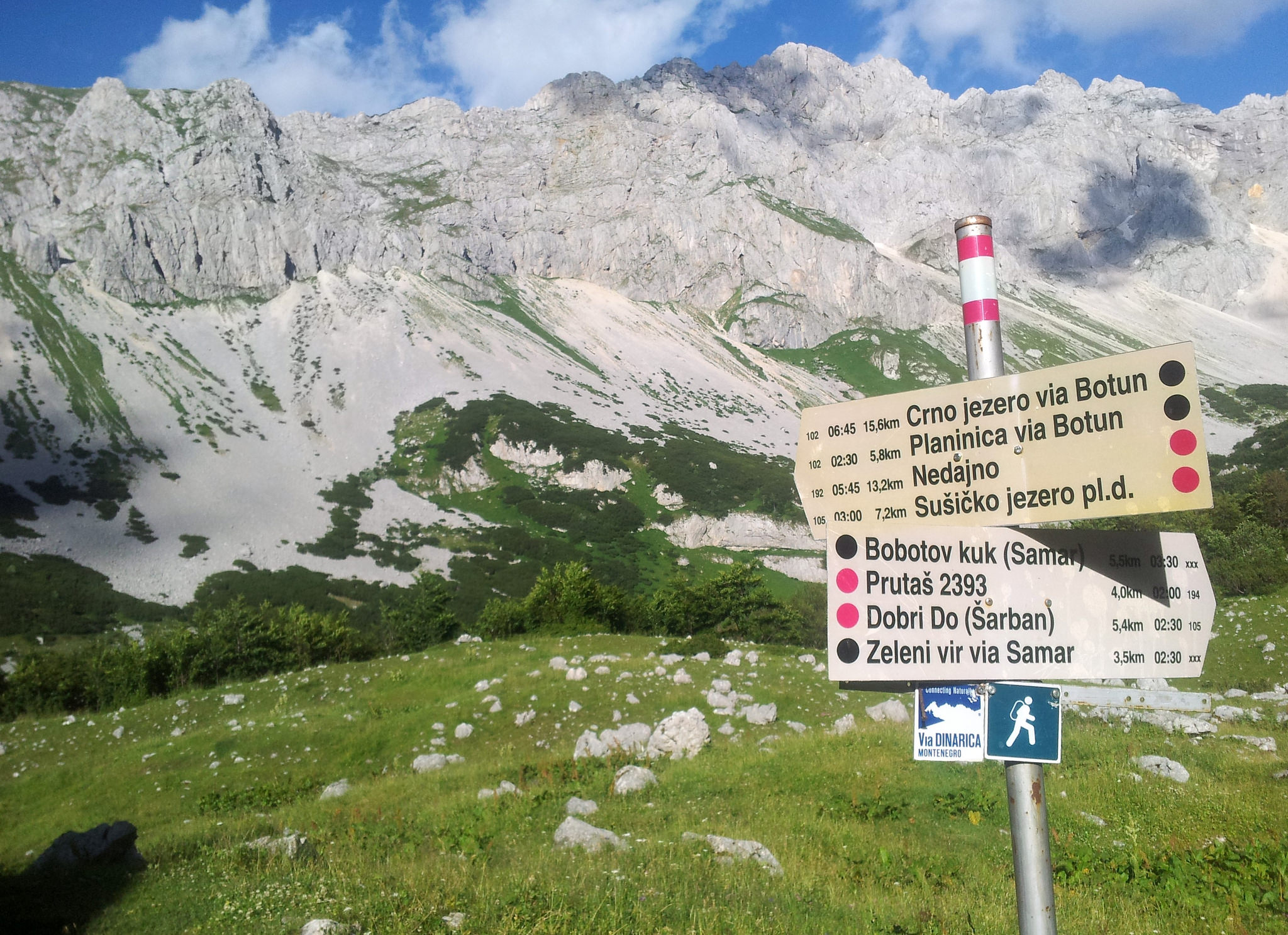 In 2013 Via Dinarica started with their "Walking the Via Dinarica" project to explore the area, tracking the route and connect with people along the trail. In Valbona I met the enthusiastic Catherine and her husband, Alfred. They are the Via Dinarica team members in Albania. After spending a few days in their lovely Cuku i Valbonë paradise, I started my own adventure. I started to hike the Via Dinarica White Trail.
Until I reached Štavna, Komovi NP Montenegro, nobody heard of the trail that I was hiking. In Štavna I met Mikša, a very friendly guy who runs a little bar&shop with a spectacular view on Komovi's highest mountains, remembered Kenan and Elma who visited his place in 2013. Proudly he showed the Via Dinarica business card the team had given him a few years ago.
Apparently the VD team made an impression with their promising project. Ten days later in Durmitor NP, ranger Stefan at Planinarski dom Škrka also showed me the VD business card he kept in his wallet. The team stayed two nights in the mountain hut, he told me smiling. He had enjoyed the time they spent together laughing, eating and drinking.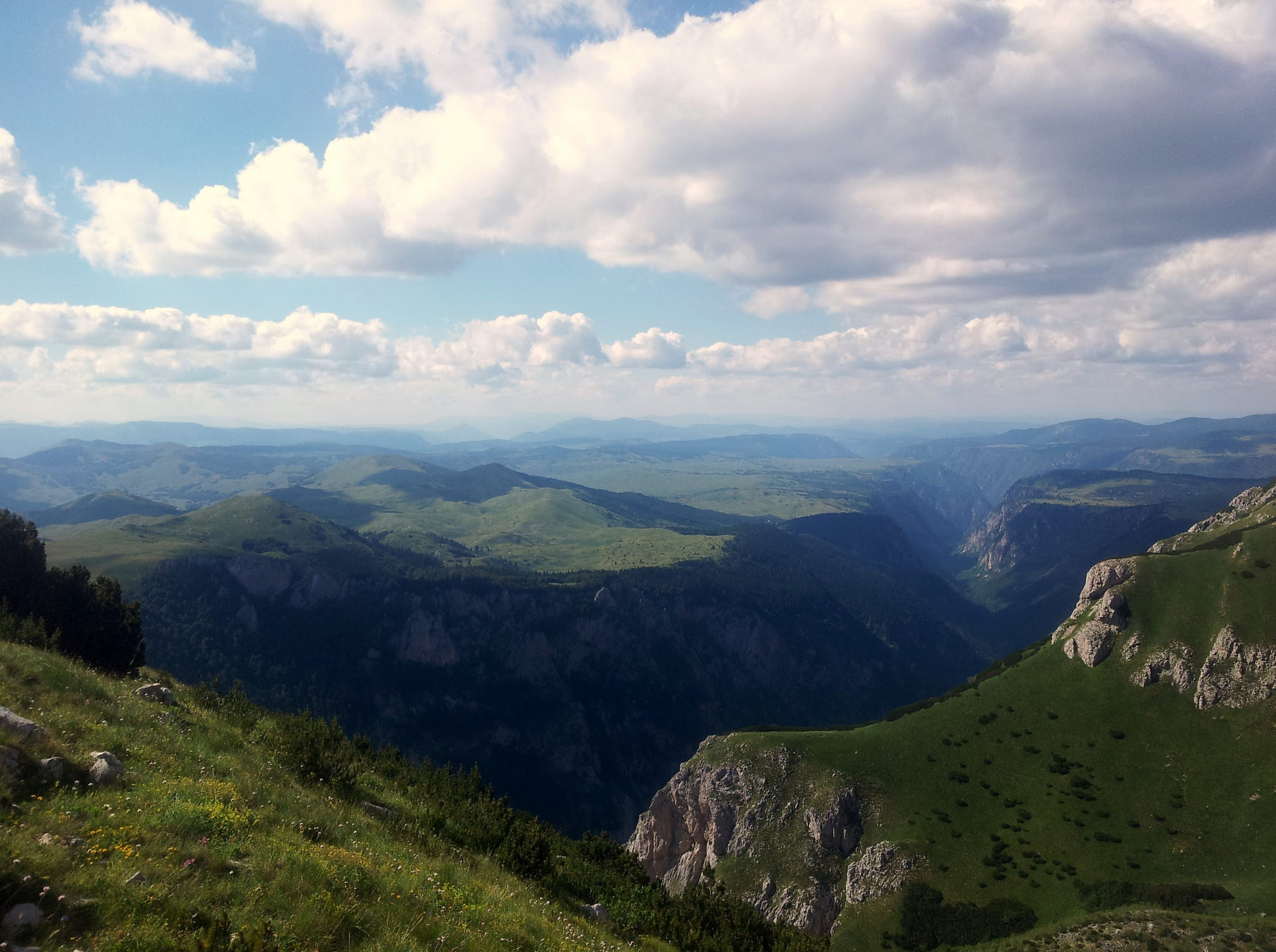 Sušica Kanjon, Montenegro
In Sinjajevina I saw a Via Dinarica sign on a signpost for hikers. The Via Dinarica followed the Crna Gora Transversale (CT-1) to Sabojsko jezero where I found the second blue and white VD sign. From there on I felt a real Via Dinarica hiker. I could finally point to the signpost to explain what I'm up to.
Although the White Trail follows mostly existing trails, it is a trail with its own character. It might not be well known yet, but those who are involved have something in common. A like minded vision and a passion for nature and culture.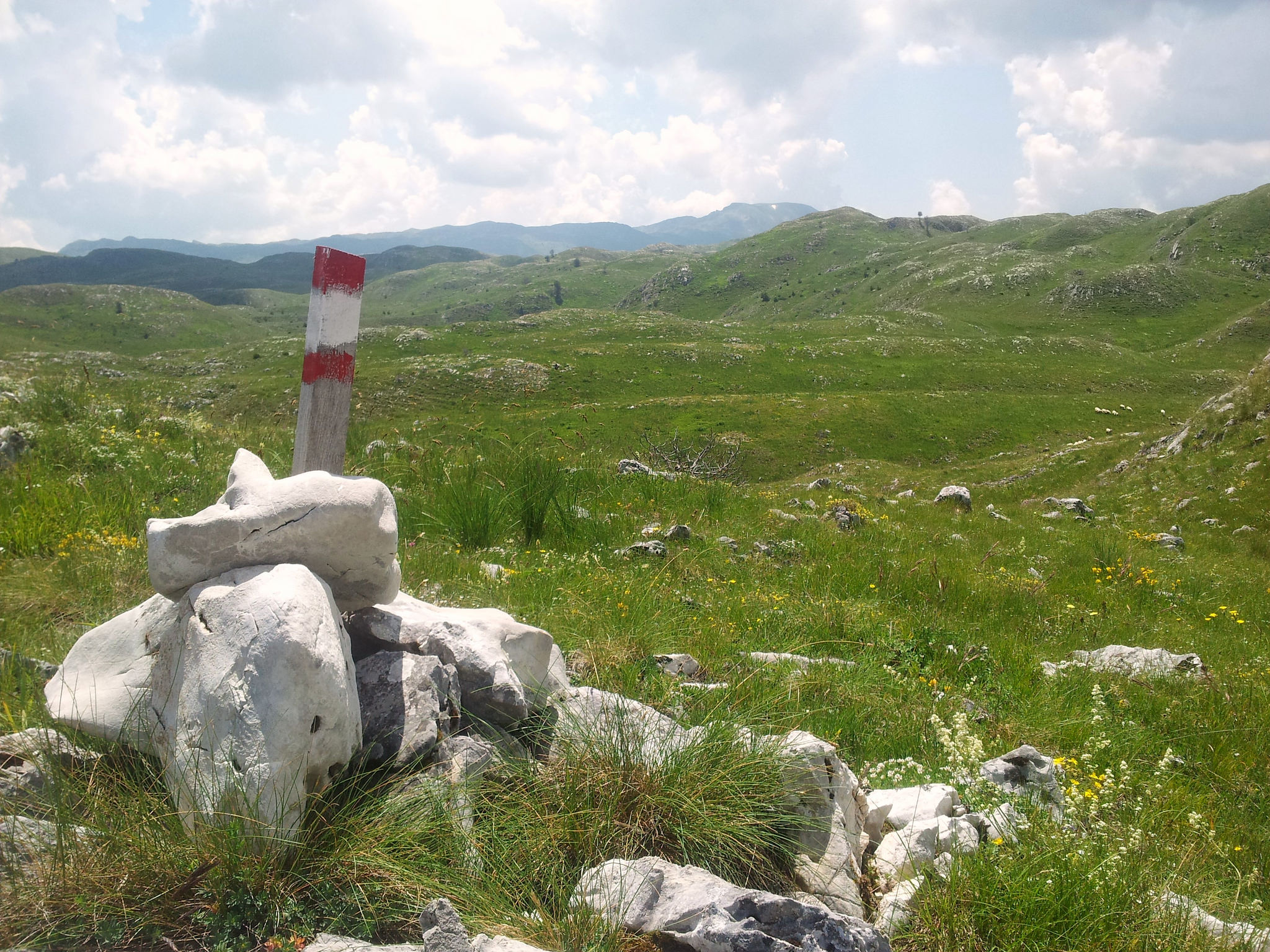 Sinjajevina, Montenegro
Today I stopped in Nedajno for a coffee. The girl who worked there was the first fluently English speaking person in this area. When she showed me the folder she made for the restaurant, I recognized her last name, Mitrić. Suddenly I realized that it was Natasha Mitrić I had send an email to a while ago when I was looking for a place to send my packages to.
In Sarajevo I got some email addresses phone numbers of Via Dinarica's contacts in Montenegro. Unfortunately I never got an answer, because apparently it was an old email-address.
Never the less, I ended up meeting the Mitrić family after all. I explained that I'm hiking the Via Dinarica and gathering information about accommodations, bars, points of interests and water springs along the trail. Besides Bosnia and Herzegovina there is not much information on the Outdooractive Platform, yet.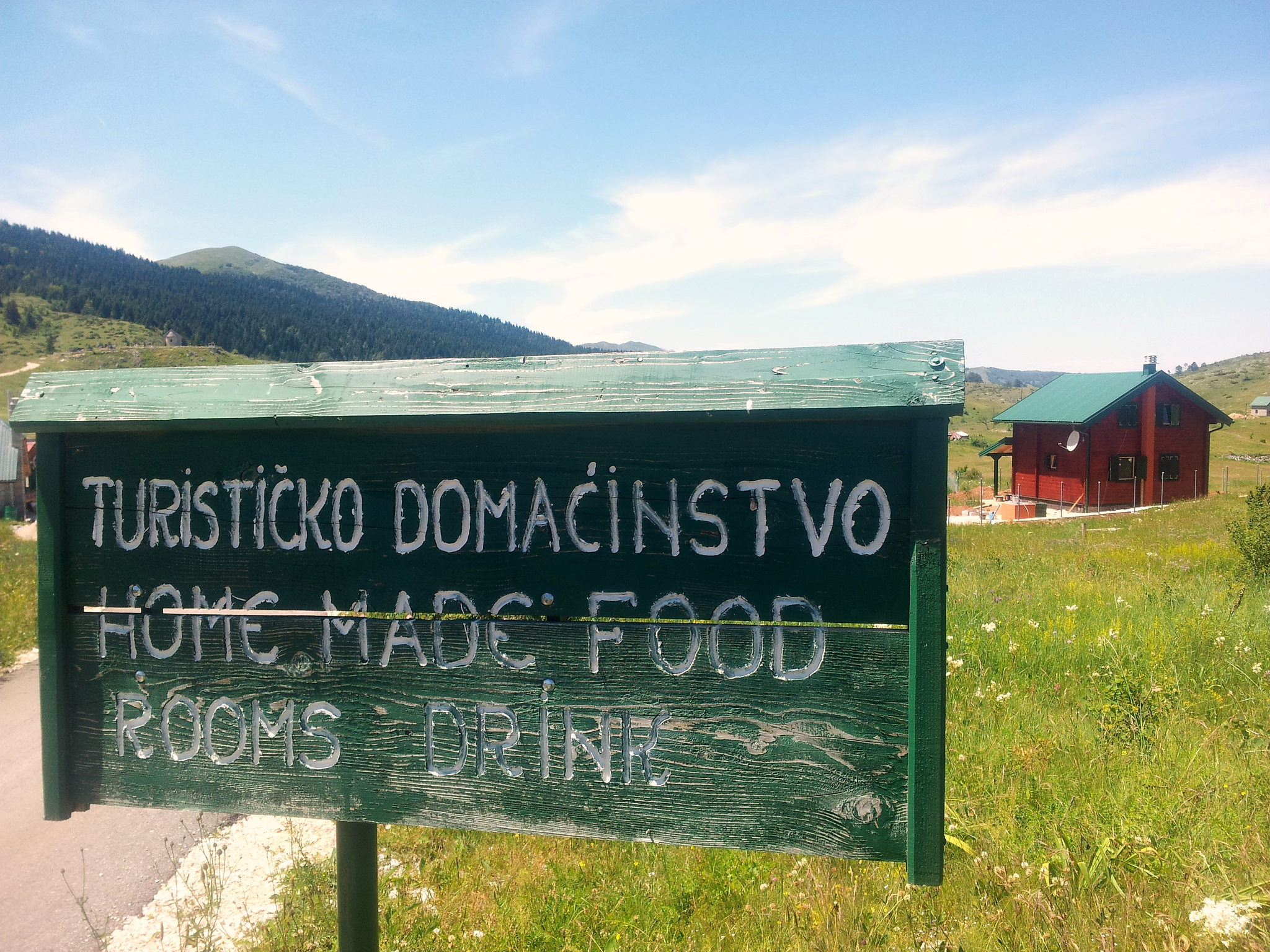 Nedajno, Montenegro
That moment Natasha remembered Kenan, she met a few years ago. She gave him her phone-number which he used when bad weather forced the VD team to go back. This is another example how unpredictable weather brings people in unpredictable, but memorable situations.
I decided to spend the rest of the afternoon in the cozy bar in Nedajno where they serve excellent coffee and home made, organic food. There is no WiFi, because the girls prefer to spend their summer months without. Great! It's funny how I keep on meeting like minded people. It's probably the mountains, but to me it's also the "Via Dinarica vibe".
By hiking this trail I step into the footsteps of two explorers who started something that is indeed "More than just a trail."