Rijeka/Podkilavac to Vratnik pass
06.06.2017 - 13.6.2017
We decided for an alternative start of Via Dinarica and hiked from Rijeka (Podkilavac) via Mudna dolina and joined VD at Risnjak. Hiking in forests in Slovenia wasn't very attractive for us and Snežnik (SLO) to Snježnik (HR) option wasn't recommended due to illegal crossing of borders. I am very grateful for Schengen and happily wander around borders as they tend to be most attractive areas. That is true also for SE Europe, but unfortunately the borders are problem.
Mudna dolina
Bus from Rijeka dropped us at Podkilavac and soon we were accompanied by two lovely dogs. (Un)fortunately they couldn't climb, so after we shared some water with them we left them there. Hope they found their way back home.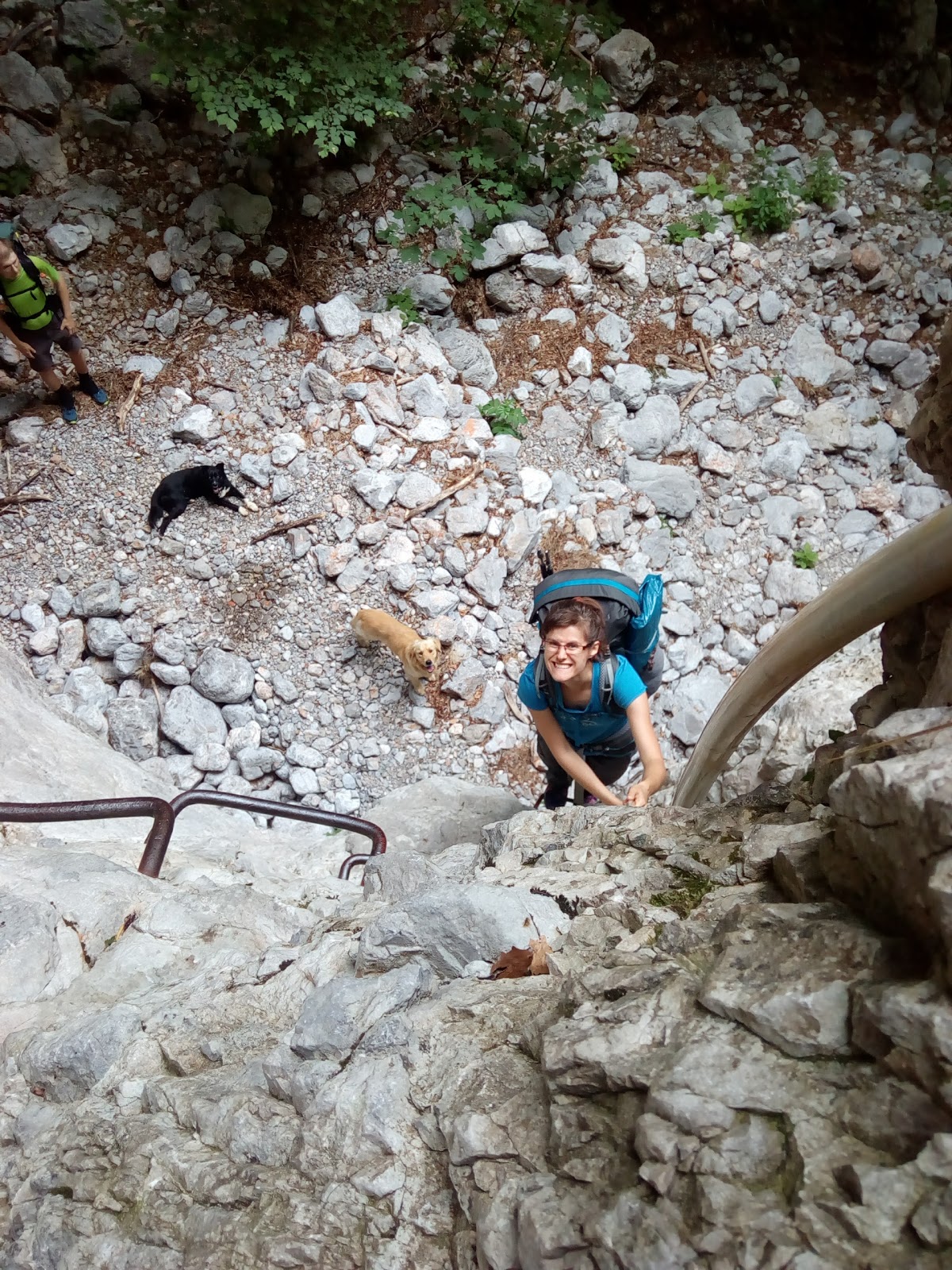 Start of climbing section in Mudna dolina
Mudna dolina was a bit tough, but we enjoyed it very much. Sometimes we had to take off our packs and hand them over. I wouldn't like to hike this in heavy rain - I believe there is stream flowing. We rushed a lot as rain was coming. Trail continued on easy terrain to mountain hut Platak, where we stayed for night. As we had our dinner we watched heavy rain outside. Very happy to be inside.
Risnjak
We skipped climb to Snježnik and Risnjak due to fog and rain. Not very pleasant, especially for Kubo. He needs to collect as many peaks as possible. Why? Because they are there. At least we have reason to come back here one day.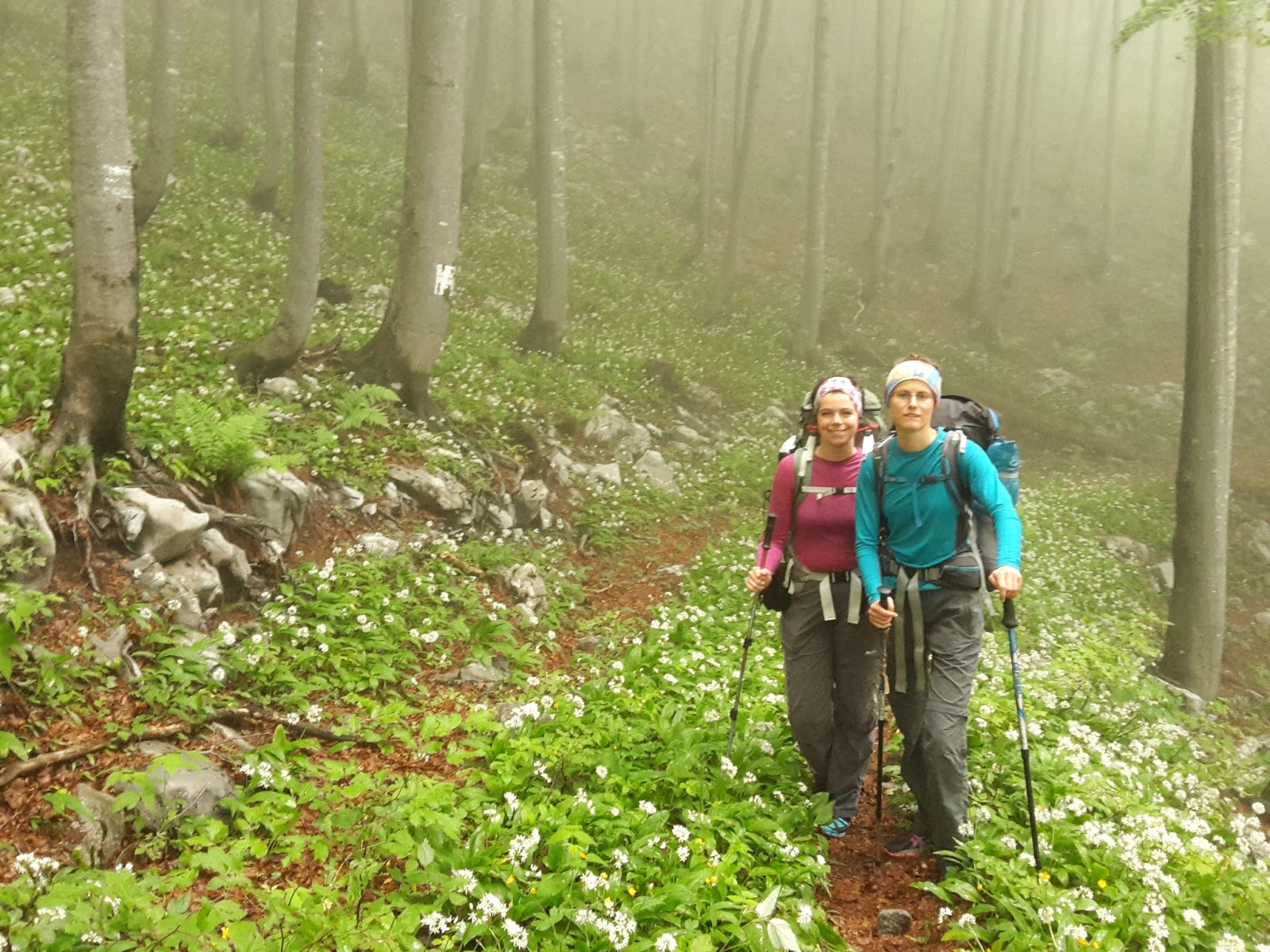 Forests full of bear's garlic, probably bears as well...
At mountain hut the warden doesn't understand that we want to continue. "There is no place to sleep. Stay here for night." We insist on going, so she at least sells us discounted entrance tickets into National Park. "You are students,aren't you?" When we deny, she insists that we are. We aim for scouts house Lepenica (Izvidački dom). There should be a stream and some shelter. But we find there a couple who runs this place. Probably they were on their way to Rijeka, but they will stay for night with us. First real opportunity to try our Croatian language. For Slovak native speakers this language is very funny, our favorite joke that made us laugh whole 3 months - hladna piča.
Tuhobić
Climb to Tuhobic over thousands of holiday makers passing through tunnel heading to Rijeka and Pula. Beautiful views of sea and islands. From now on we have to struggle with overgrown trails and sometimes after map consultation we decide for another trail/route/road. This applies for whole Gorski kotar. But yes, with maps in Balkan, that is quite challenging. We have few for every section, but still none of them represents reality. In Lić we are too early so we continue towards Bitoraj. Of course, we don't make it to the hut, so we enjoy our first wild camp. We learned that "lokva" on map means nothing more than muddy paddle with plenty of animal footprints.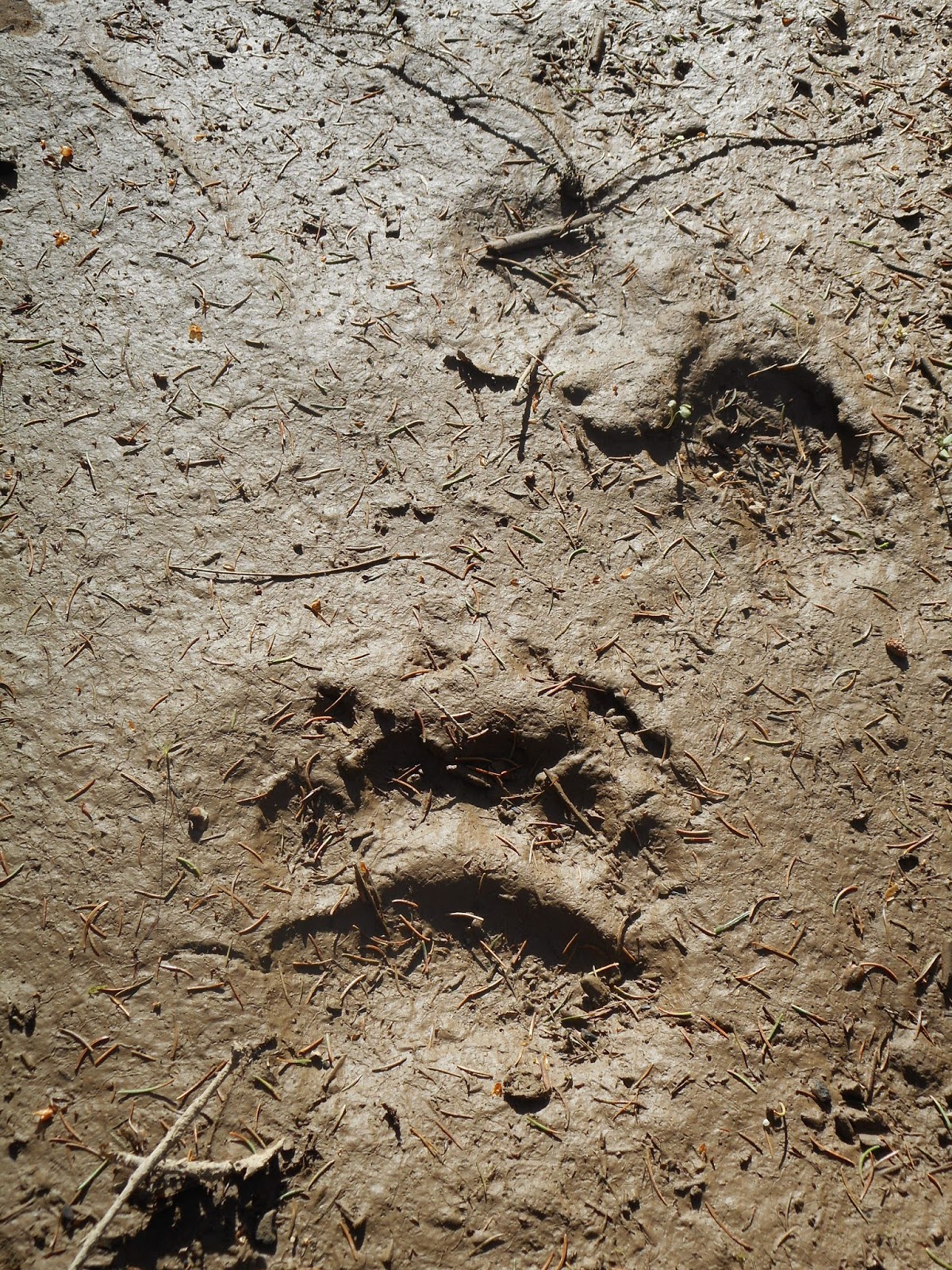 Is it really bear footprint?
This was a very good motivation for us to practice camping in a bear country. Took us quite long but we were very happy with our food hanging on the tree.
I hope we will be able to get it tomorrow
Viševica, Bitoraj
We made really good decision to hike Viševica - the views were awesome. If you think of skipping this, don't. We could see even the Alps.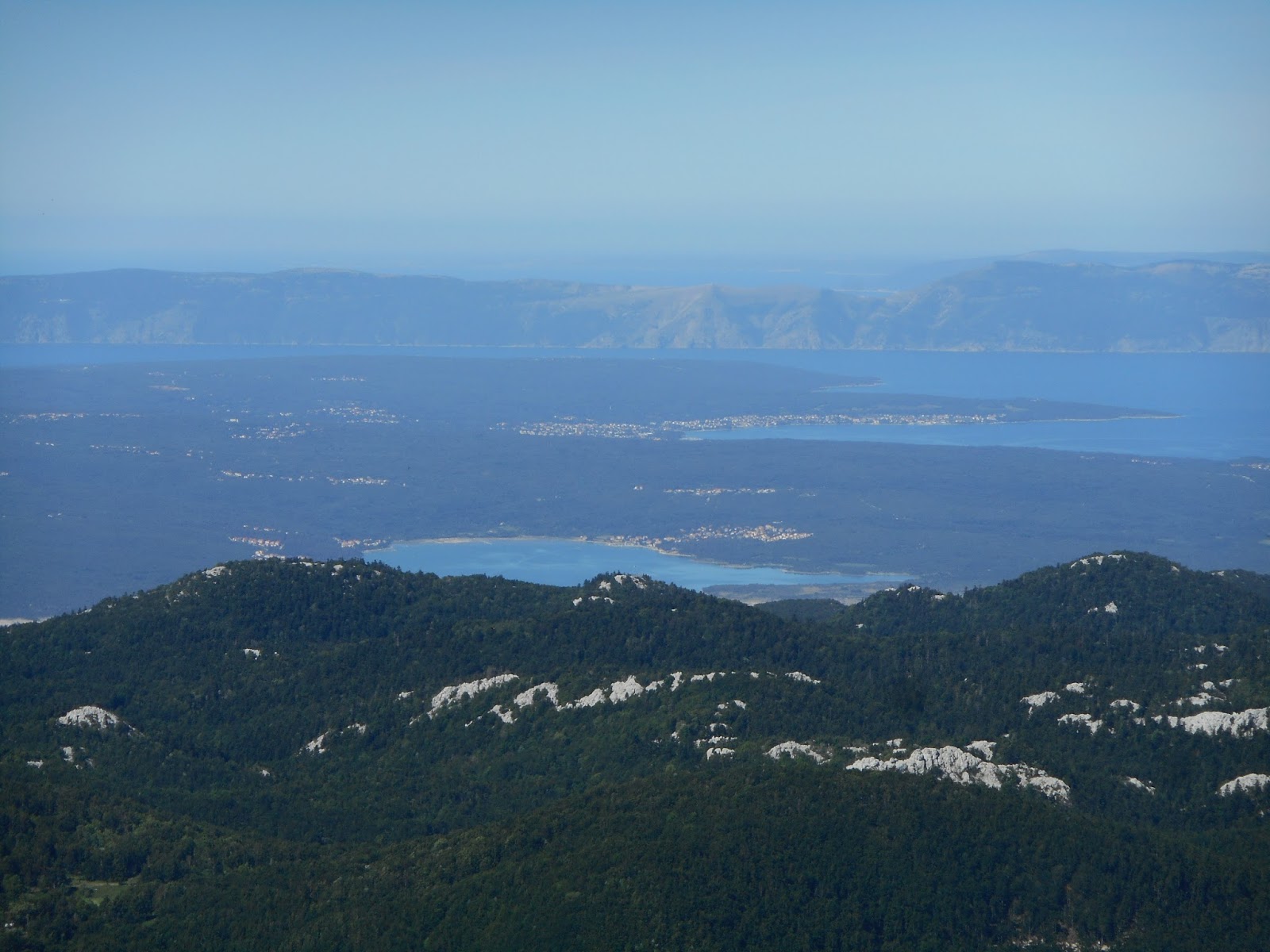 View from Viševica
Hiking towards Bitoraj was bit challenging, we were getting used to bushwhacking and trail searching. Progress wasn't very fast, so we skipped Bitoraj (and also the hut I was so much looking forward to). Fortunately, we found two water wells (on map and in terrain as well) and our life was much easier. As we wanted to resupply in Mrkopalj, we didn't hike directly to Tuk, but slept at the top of ski slope and descended directly to town next day. Mrkopalj is a lovely village with at least 3 shops and even more cafes. Every shop had slightly different goods, but still we had to improvise a lot. Thank God for polenta - instant dinner (even glutenfree!) - we found it all over Balkan.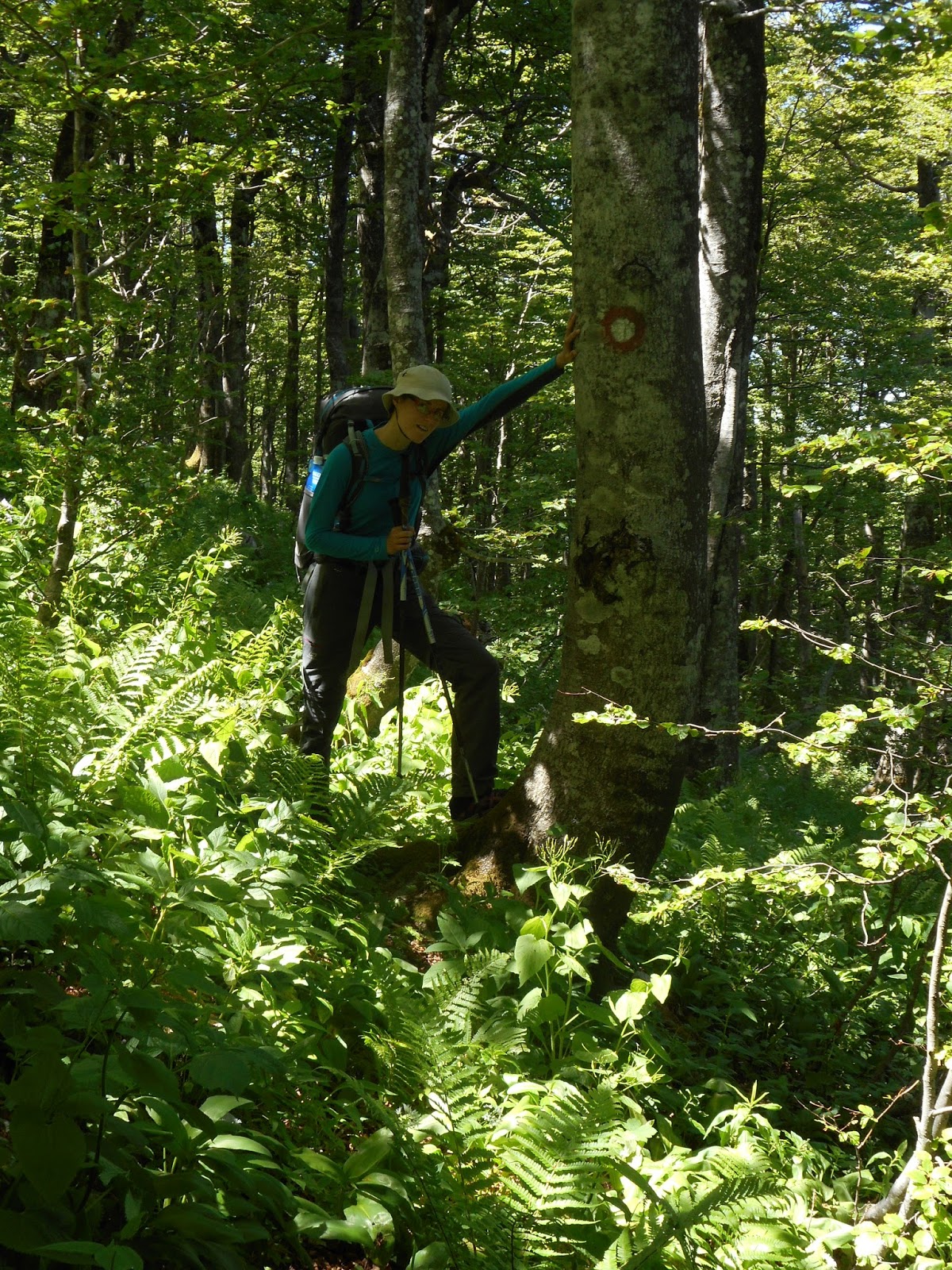 Happy to see markings when there is no trail visible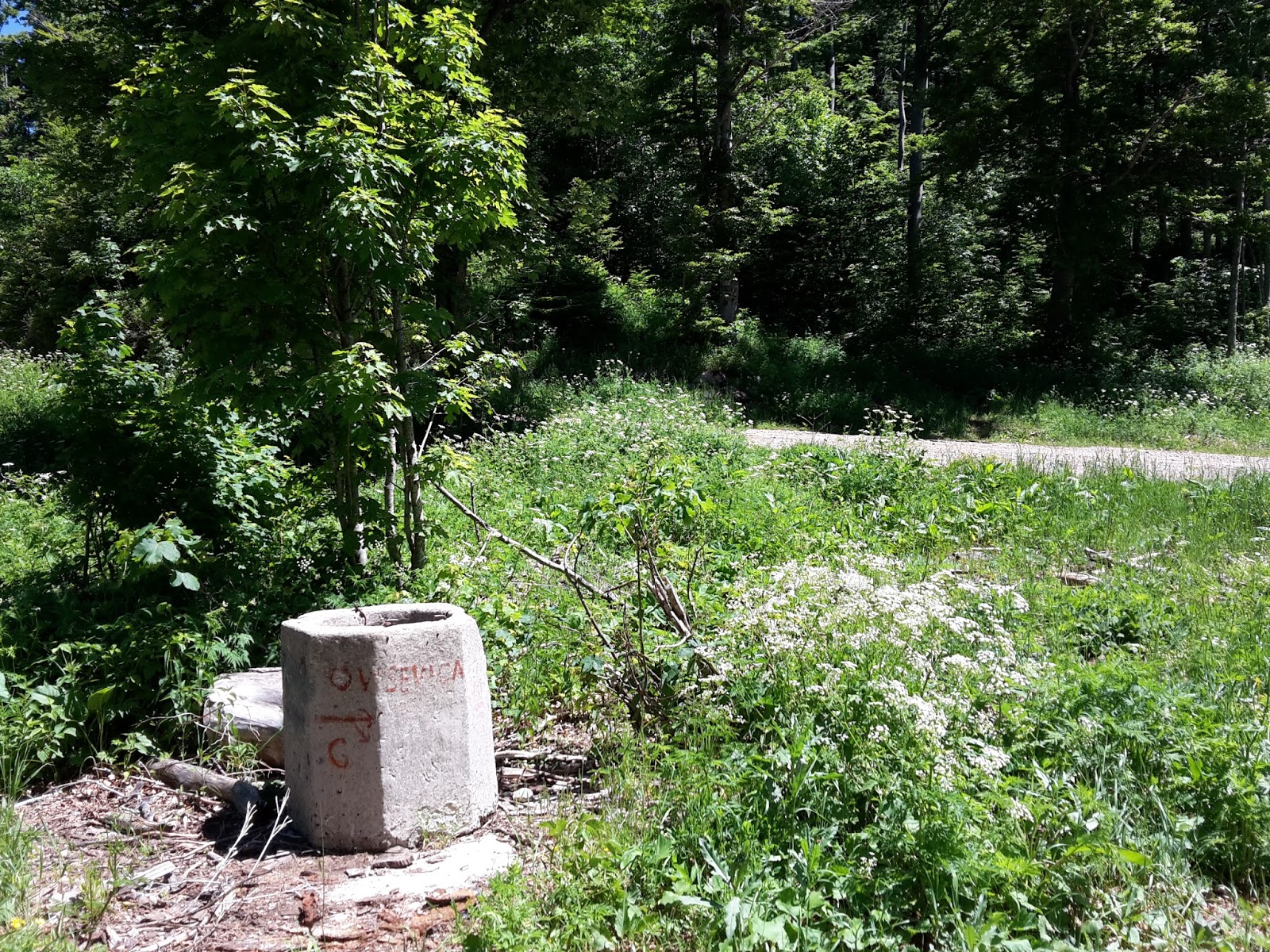 Surprise water well - time for lunch cooking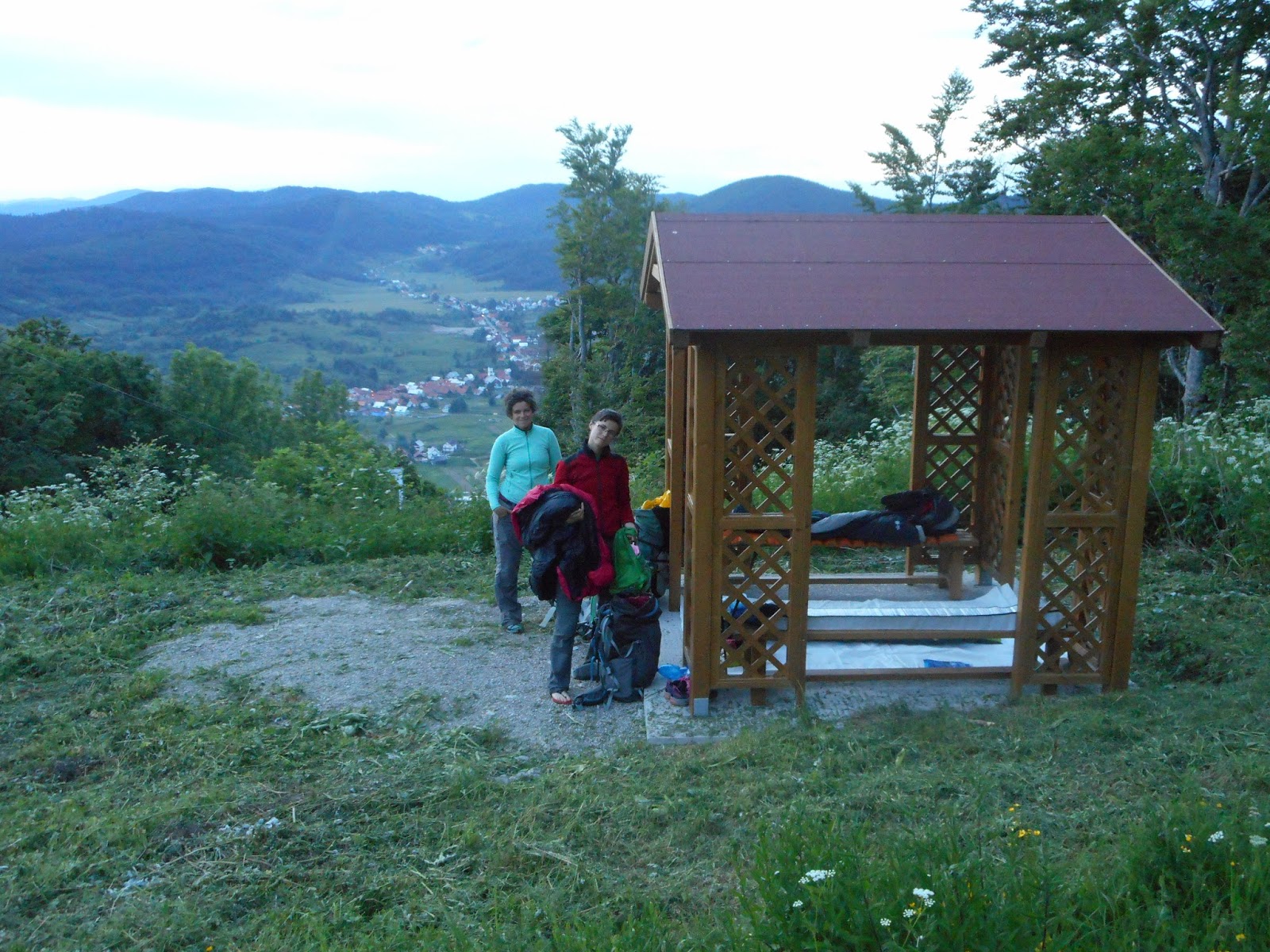 Our apartment above Mrkopalj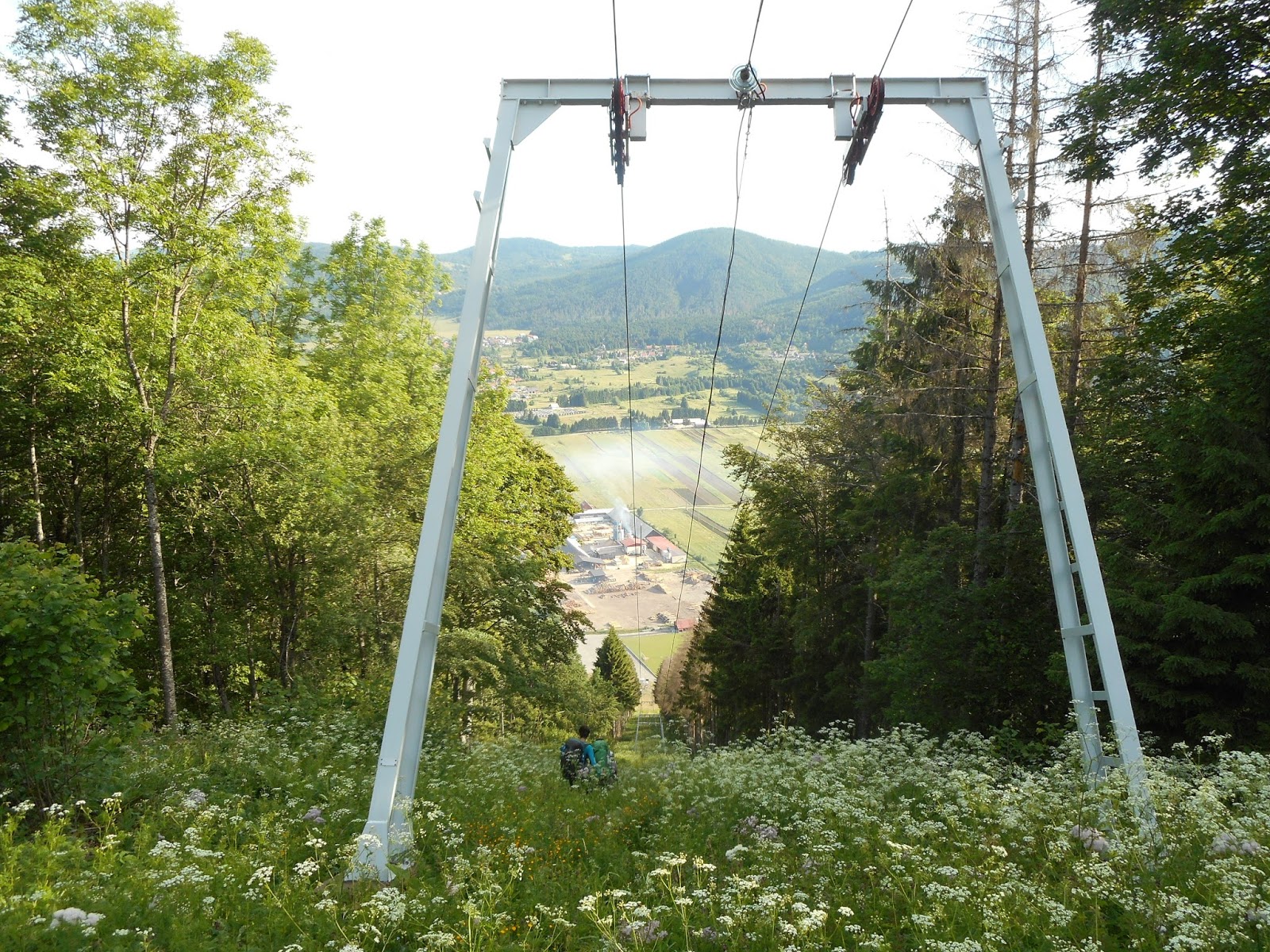 Descend under ski lift into Mrkopalj
We planned a rest day at hut Tuk, 3 km away. We got there around lunch time, but were allowed to go in only at 7 pm! At least it was really nice and we enjoyed ourselves outside.
Samarske a Bijele stijene
Following Kapelski Planinarski Put (KPP) we hiked also Bjelolasica (for some reason Via Dinarica skips this lovely section). It meant we didn't make it to Bijele stijene that day, but this detour was worthy. Even though we met plenty of hikers as it was Saturday. If you like ridge walks as we do, your choice is clear. We slept at Ratkovo sklonište, lovely hut partially built in the cave. We had a lovely companion of Daniel, Croatian historian living in US who gave us great insight into history/current state of Balkan. Pity we didn't exchange contacts, I would have so many more questions after our journey. As we come to the hut quite early (but too late to continue to Bijele stijene), we made an afternoon loop of Samarske stijene. A bit of scrambling in wonderful karst rocks, recommended. Vihoraški put in Bijele stijene next day was more tough with heavy backpacks but we expected it and enjoyed a lot.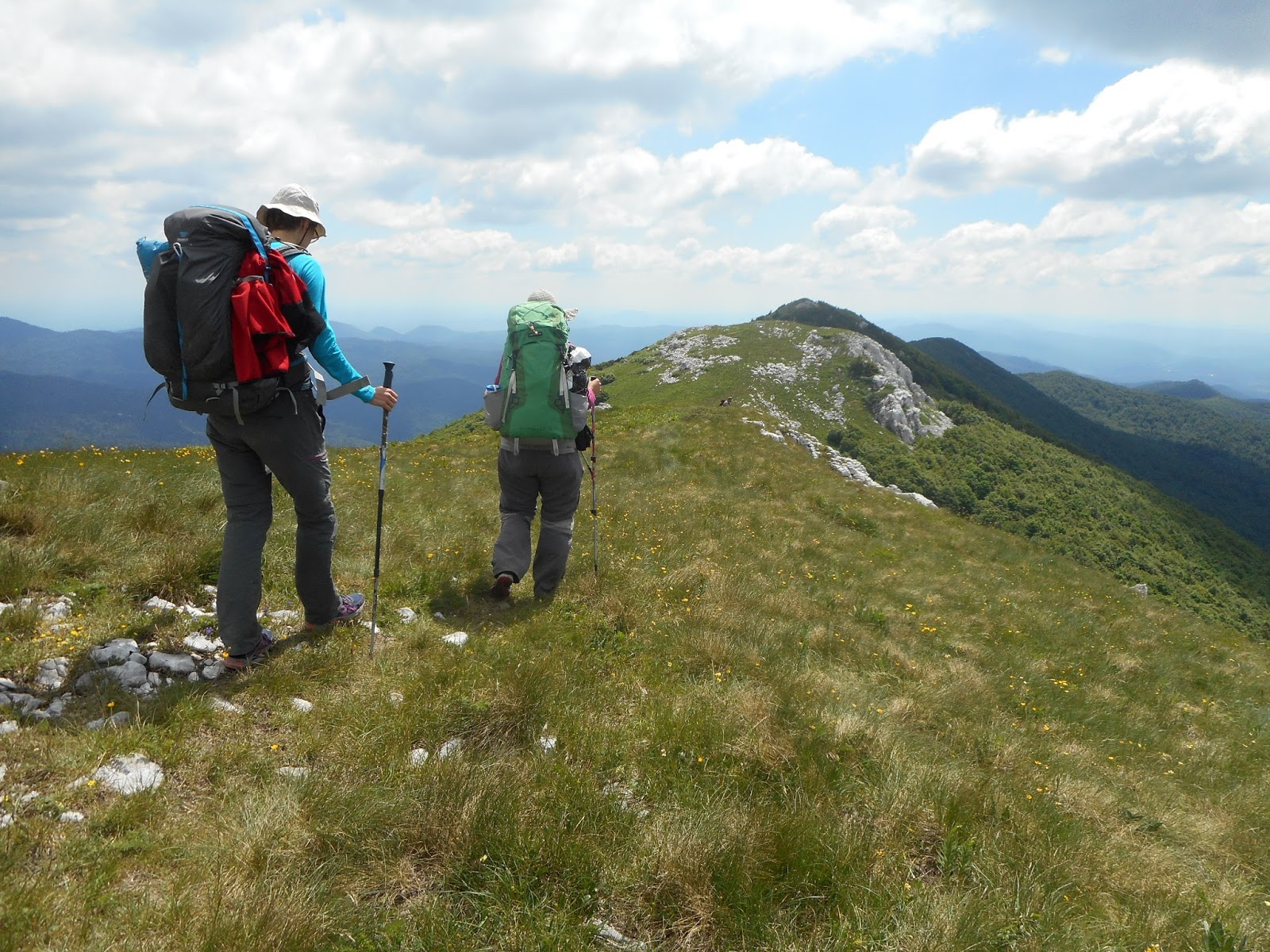 Bjelolasica - beautiful ridge walk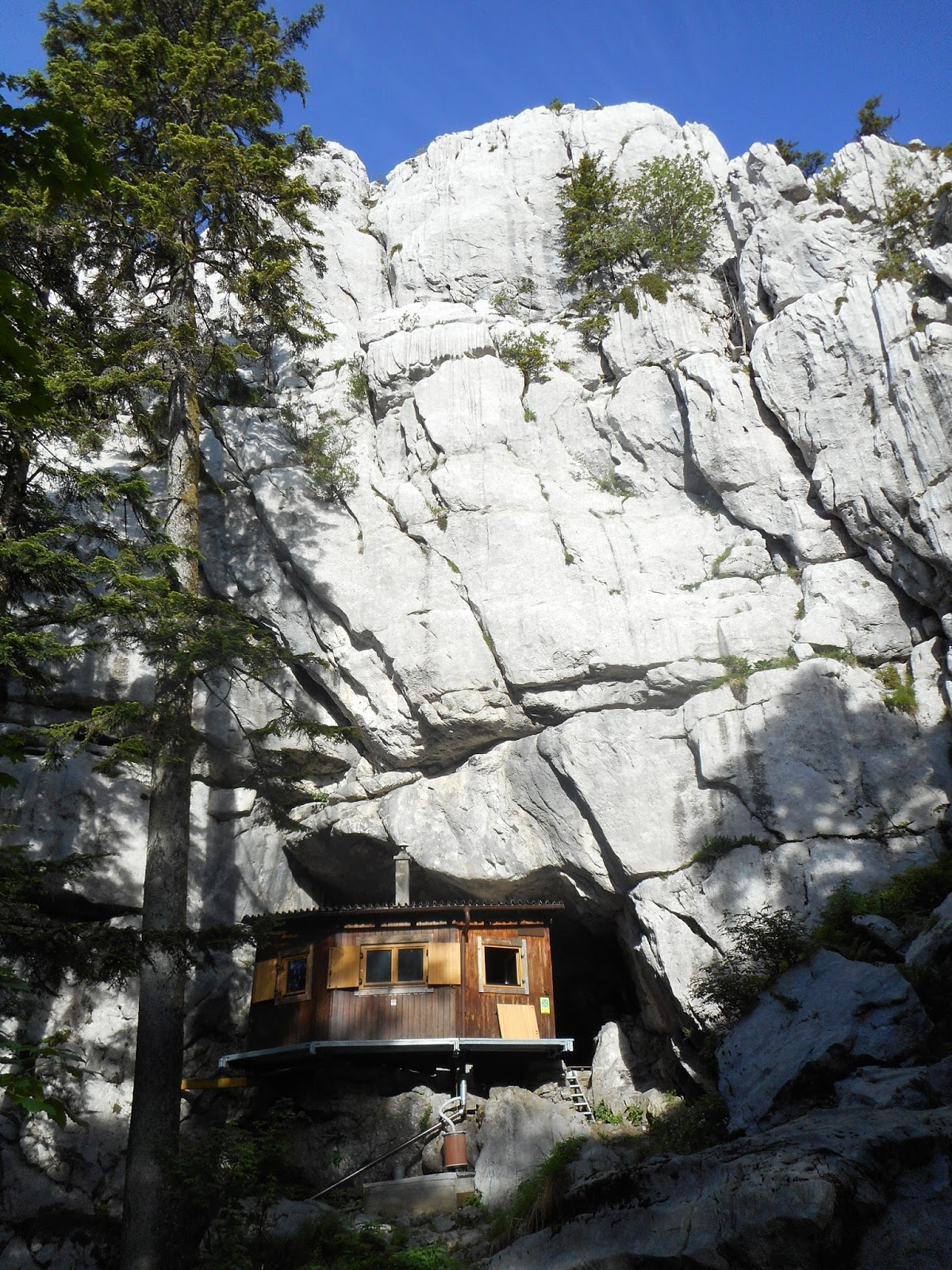 Ratkovo sklonište - just like in a fairytale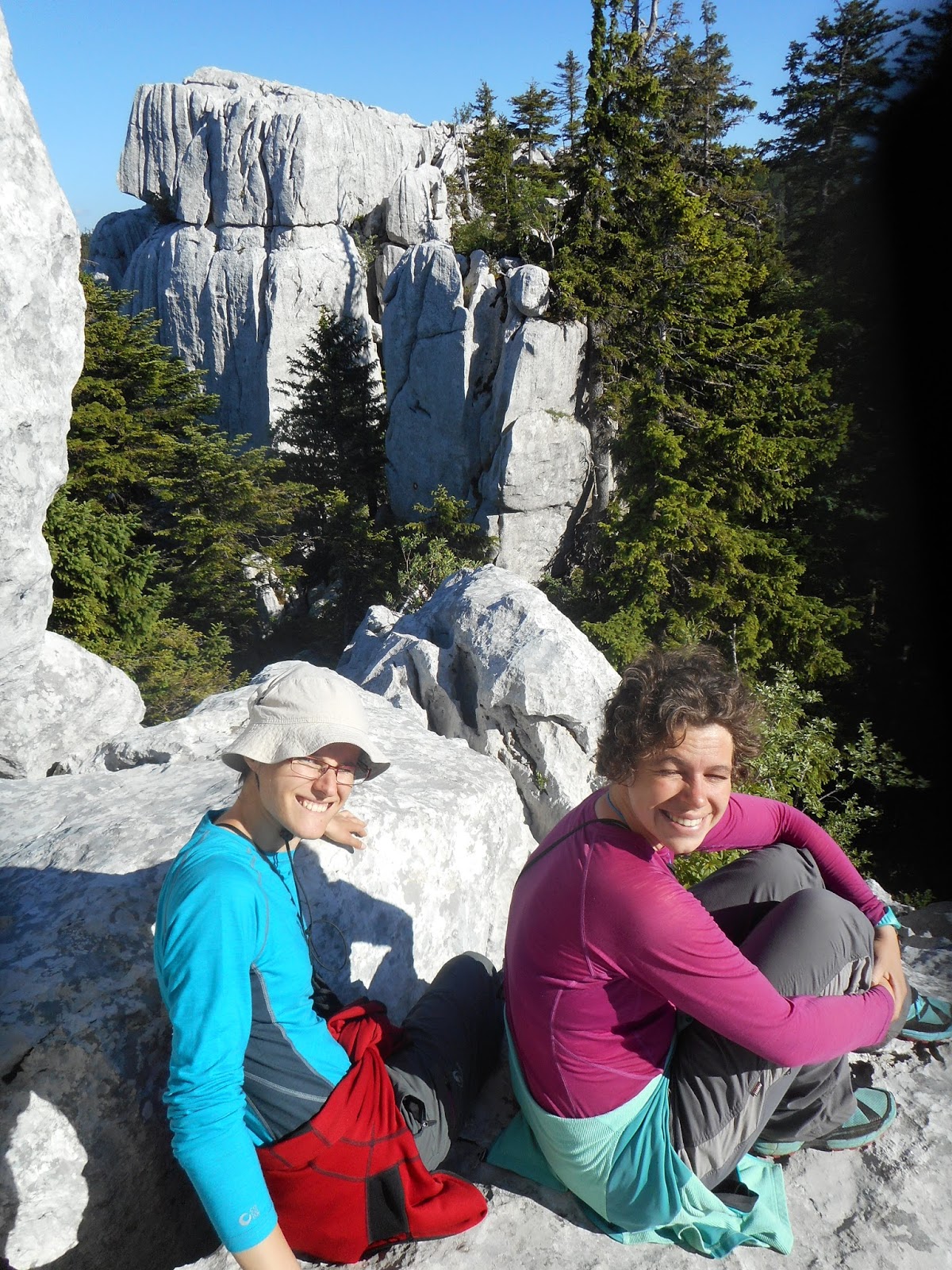 Enjoying afternoon walk in Samarske stijene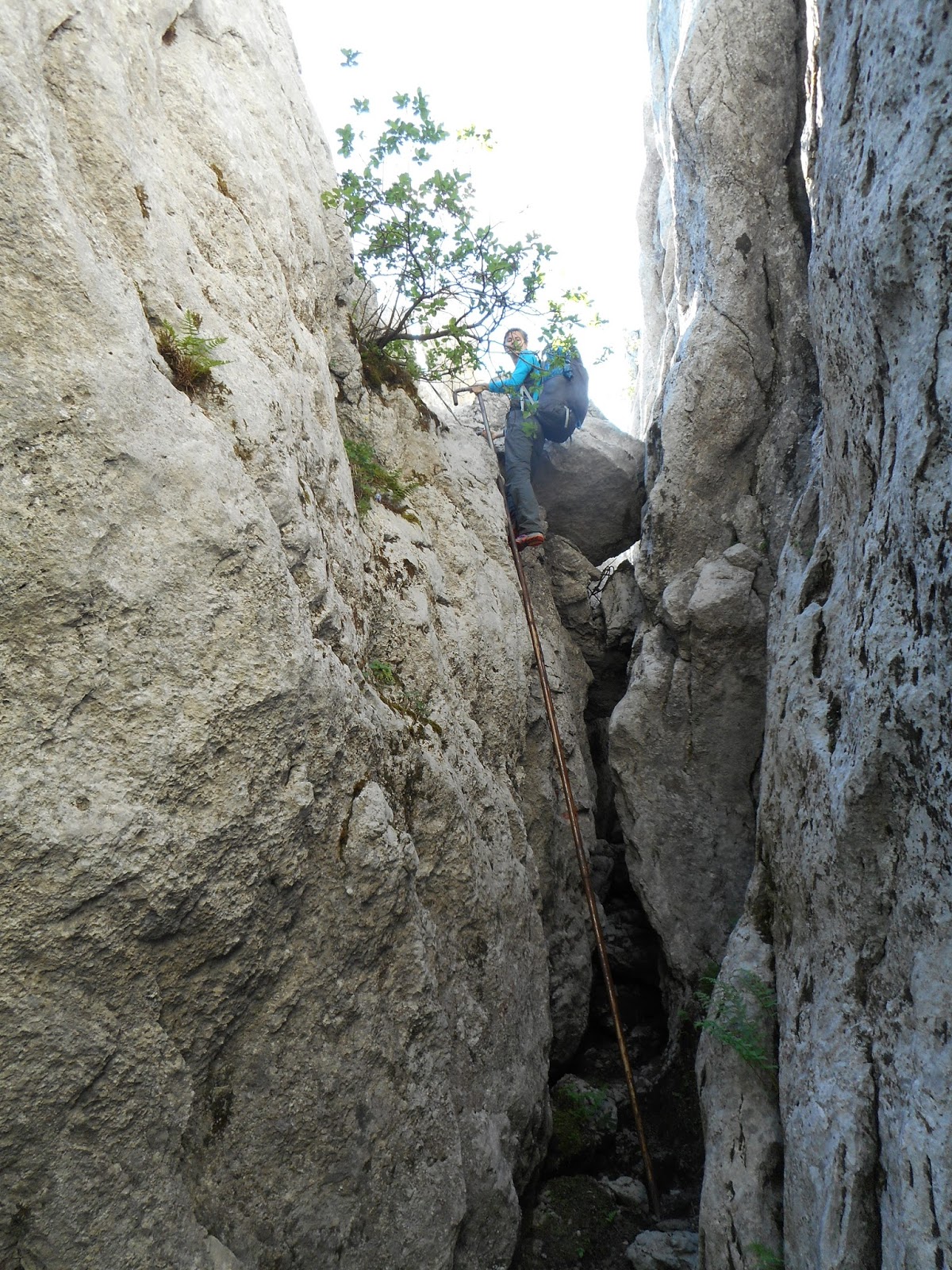 Vihoraški put
Kapelskim planinarskim putom prema moru (KPP to the sea)
Kuca M. Hirtza was quite nice, but we decided to continue. Trail was overgrown and sometimes we opted for forest roads instead of sticking to gps trail. Kuca Stalak wasn't very appealing (locked and close to the road) so we went to check Duliba. First hut was in desolate state, wouldn't stay there ever. But it had some water. Newer hut few km further was great and we were very happy to sleep there. Water and also relatively clean inside, I didn't even hear the mice (I am very sensitive to them).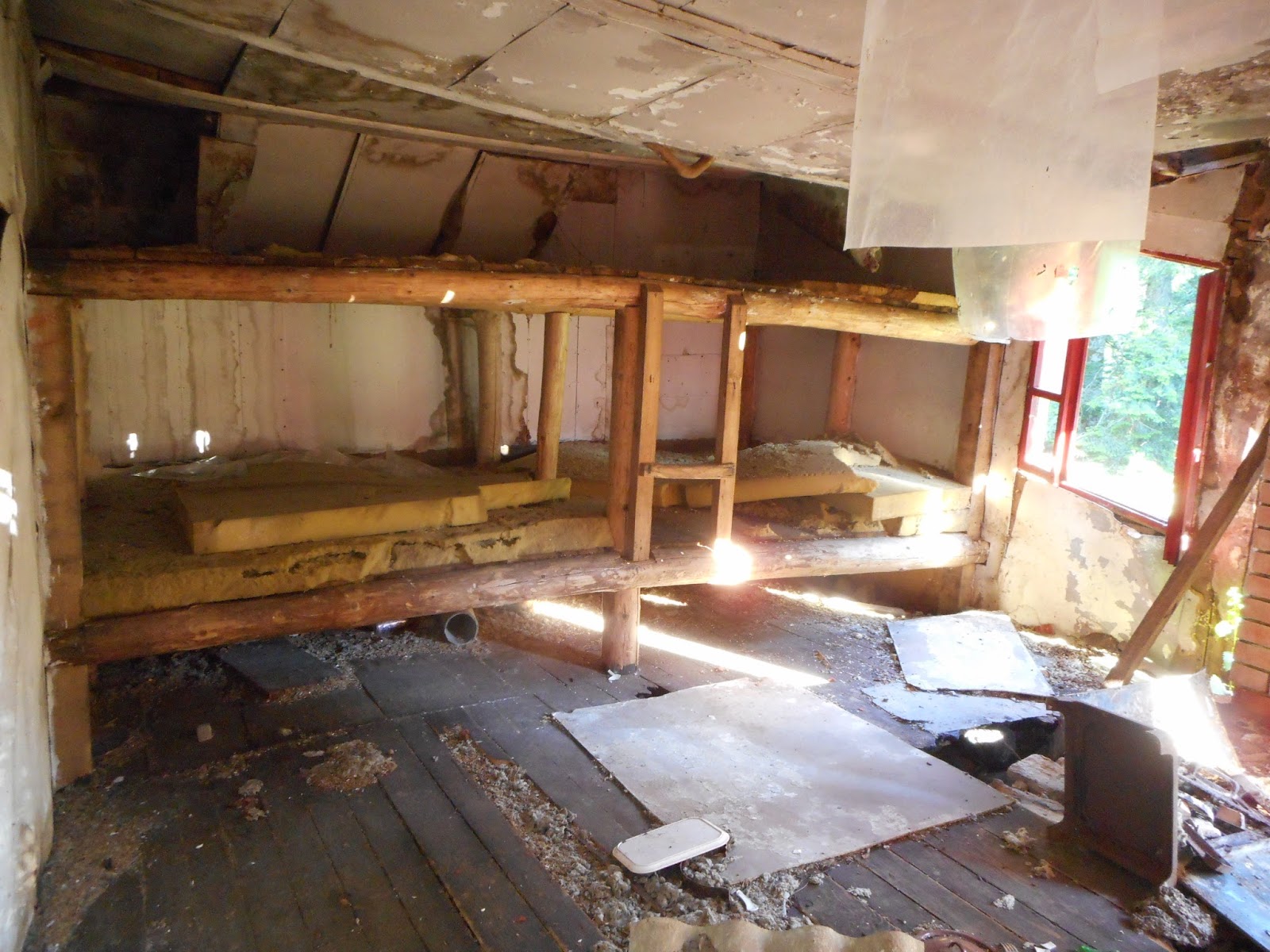 Old Duliba, good reason to continue next few km to the new one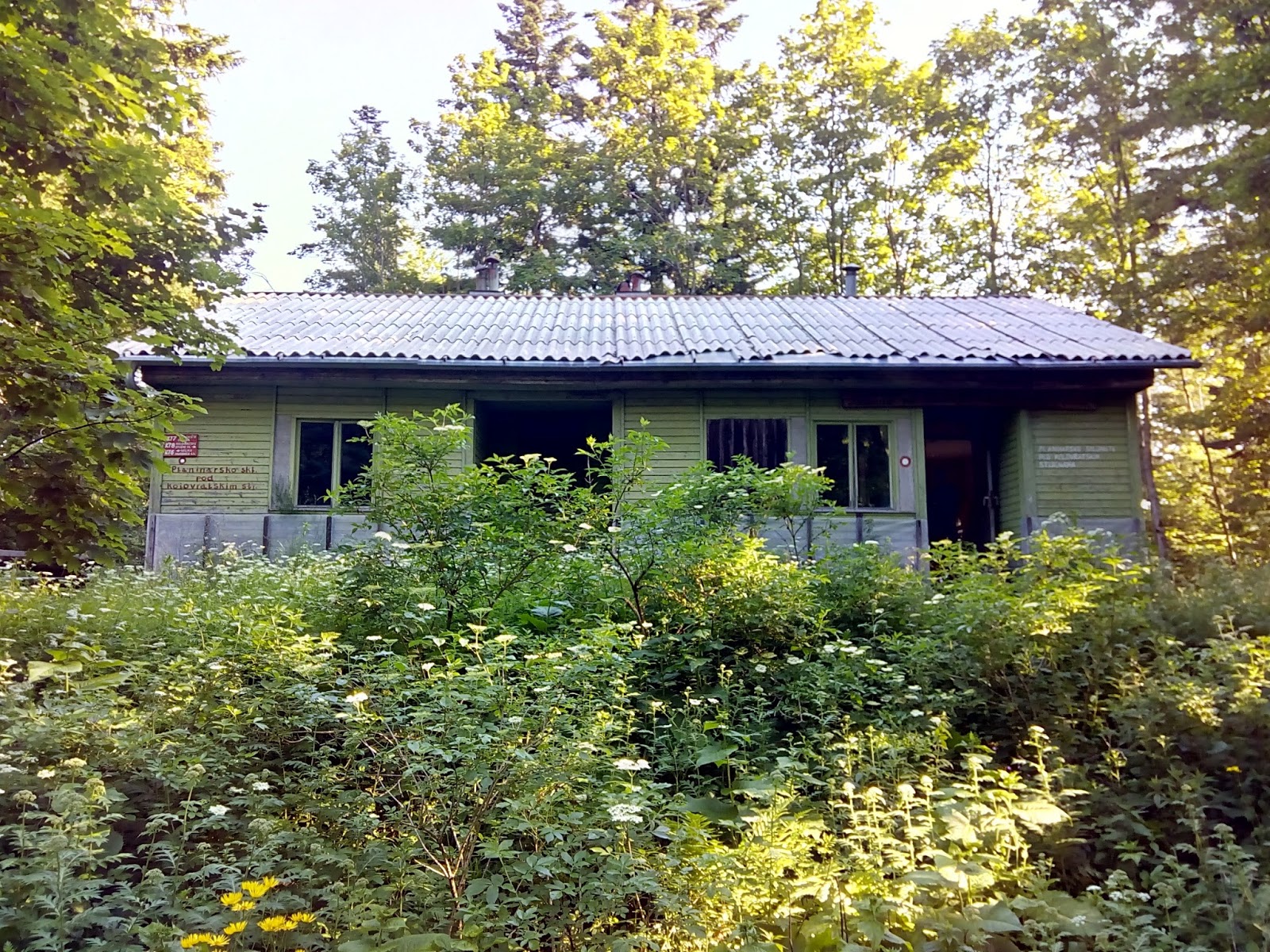 Newer Duliba aka Zelena kuca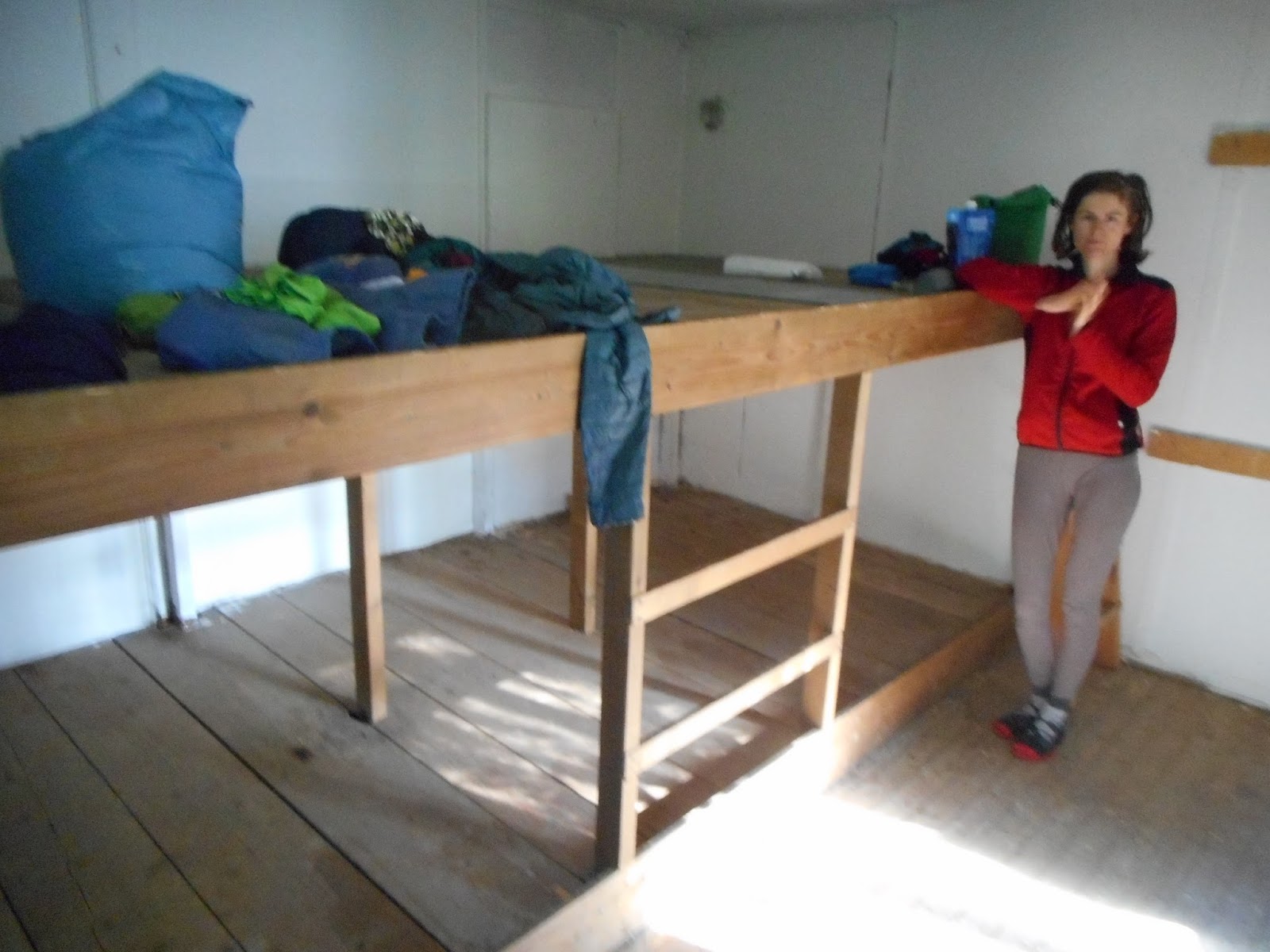 Comfortable bunks inside
Spojni put Kapela Velebit
Last of stijene - Kolovratske. Probably visited very seldom, trail was very overgrown. Thanks for the markings. Then we rather consulted map and again, tried to find easier alternative and followed forest road with sea view to Krivi put. No luck with hitchhiking from Vratnik so we booked a seat in an evening bus to Senj. In those few hours we cooked a delicious dinner - polenta, of course!


Hold on! 5 min on overgrown trail and you are on top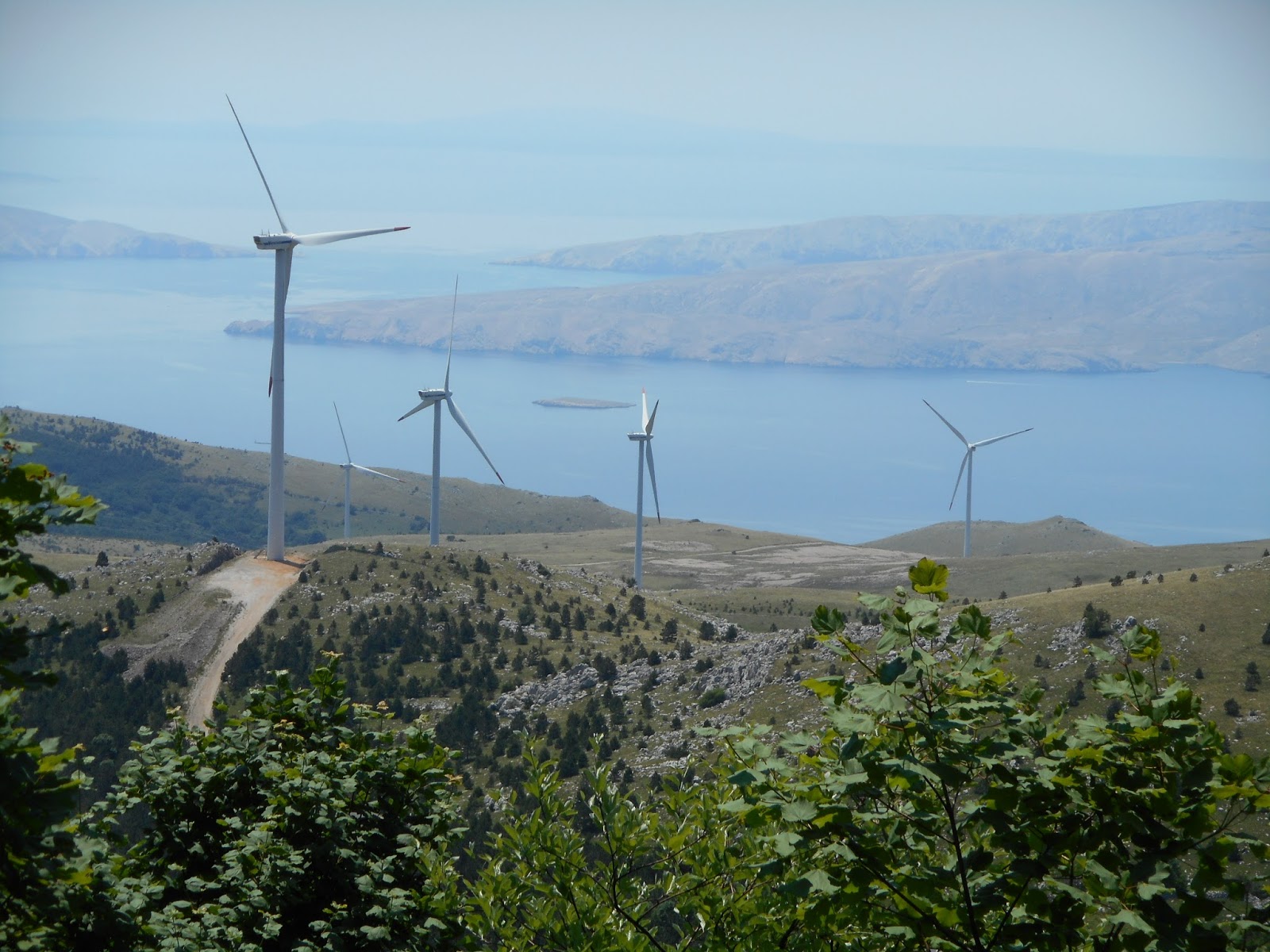 Forest road with sea view. Can't wait for swimming!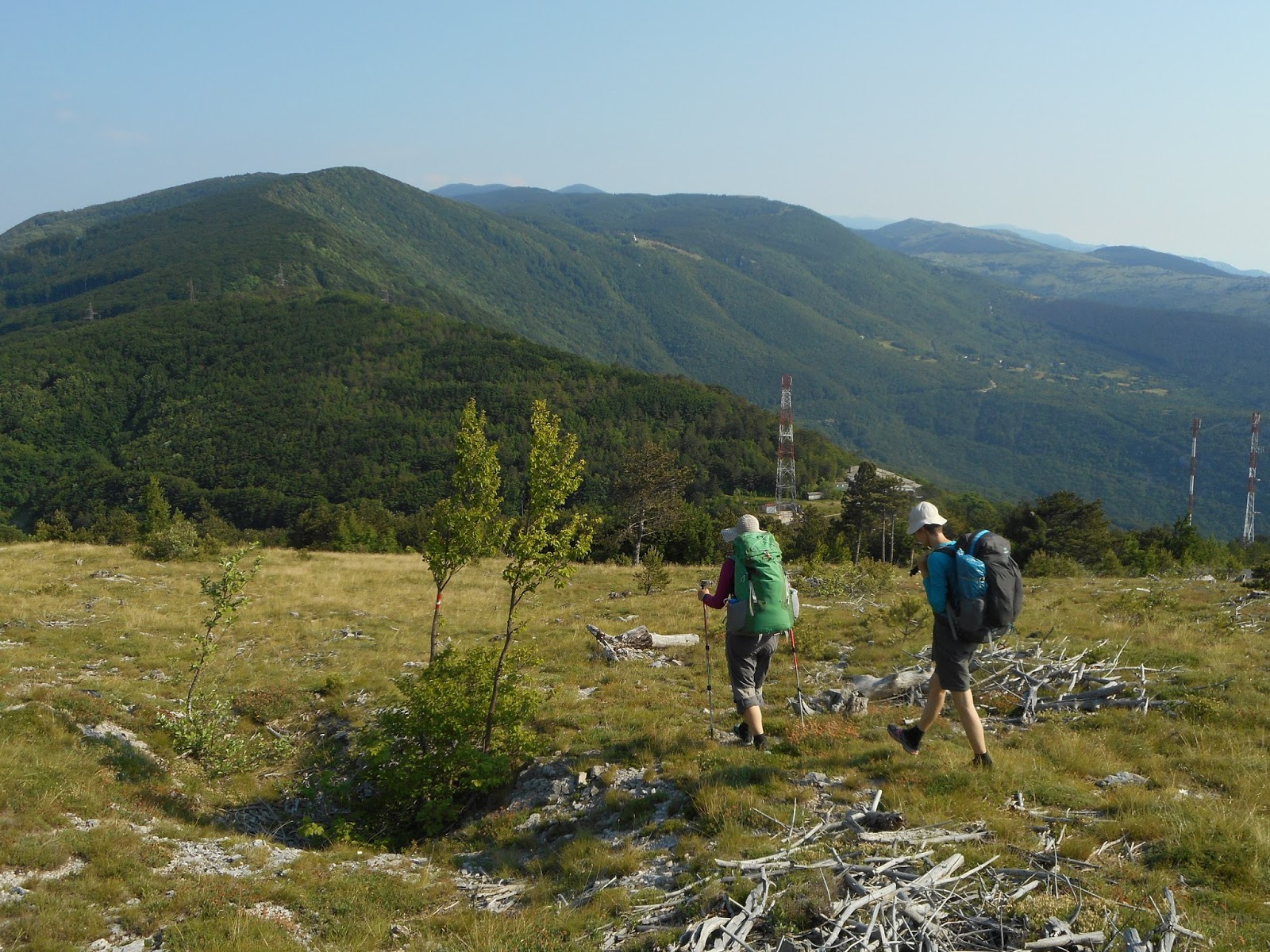 Descending to Vratnik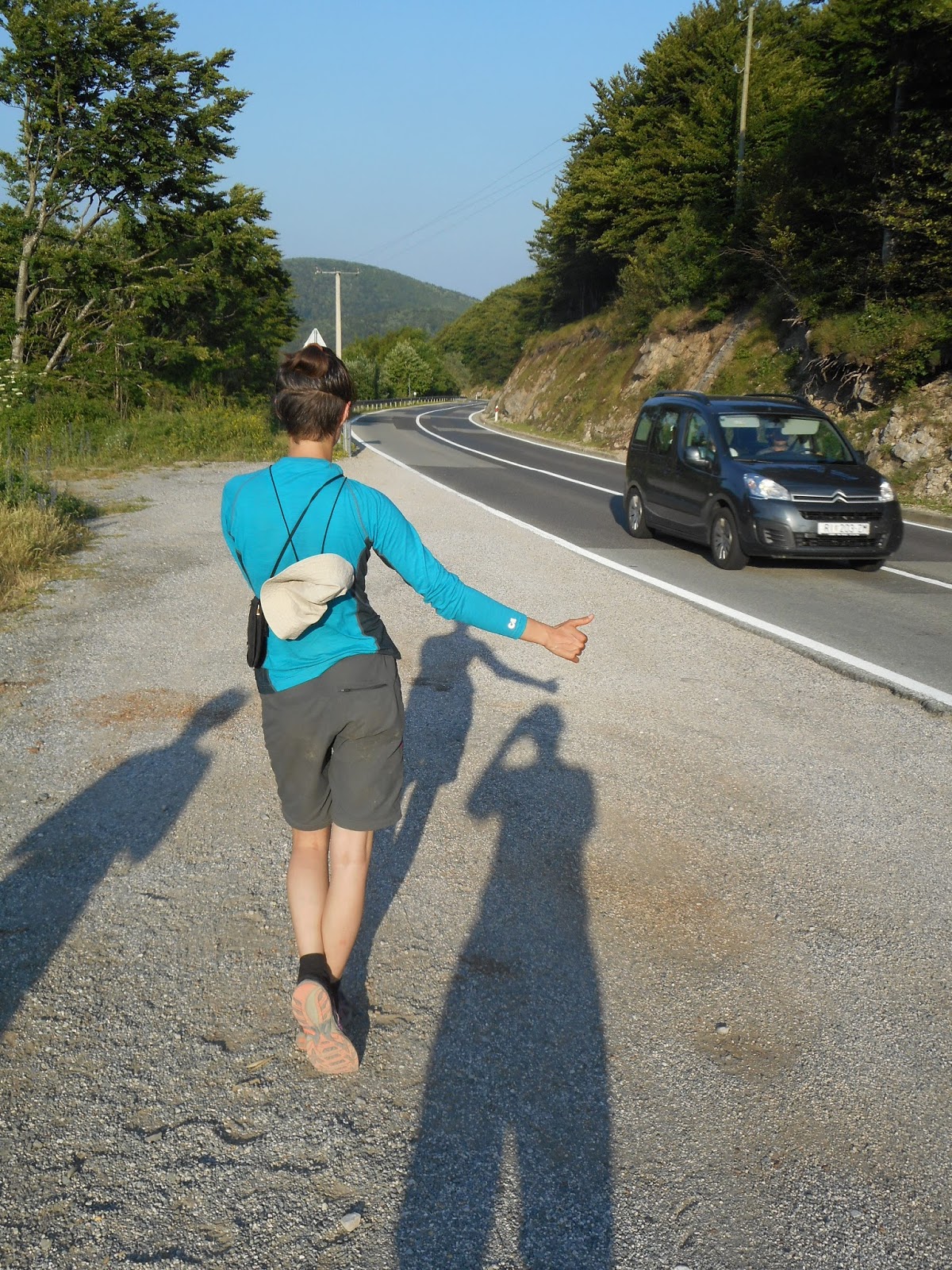 No luck. Can they see our smell?
Senj - resupply and rest
Small seaside town with big supermarkets, wide choice. There was strong wind (Bura), so we didn't dare to swim
Not brave enough to go swimming...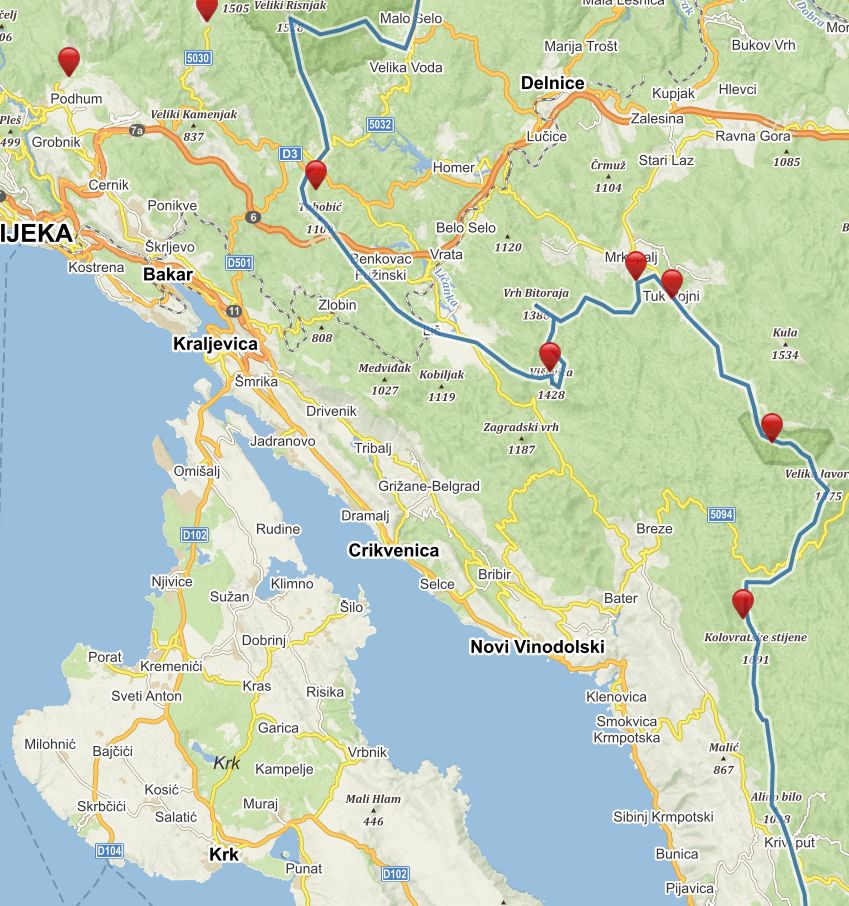 Blue line- official Via Dinarica gps
Red points - places where we slept
Written by Lenka Syrovatkova