The trail between Valbone and Theth is well known and today I am not the only hiker out here. Lazy, younger, older or last-minute hikers can rent a donkey so they don't have to carry their luggage (suitcase) over the pass. Just before the pass I stop at the café for an icecold, sugary and carbonated refreshment and cake.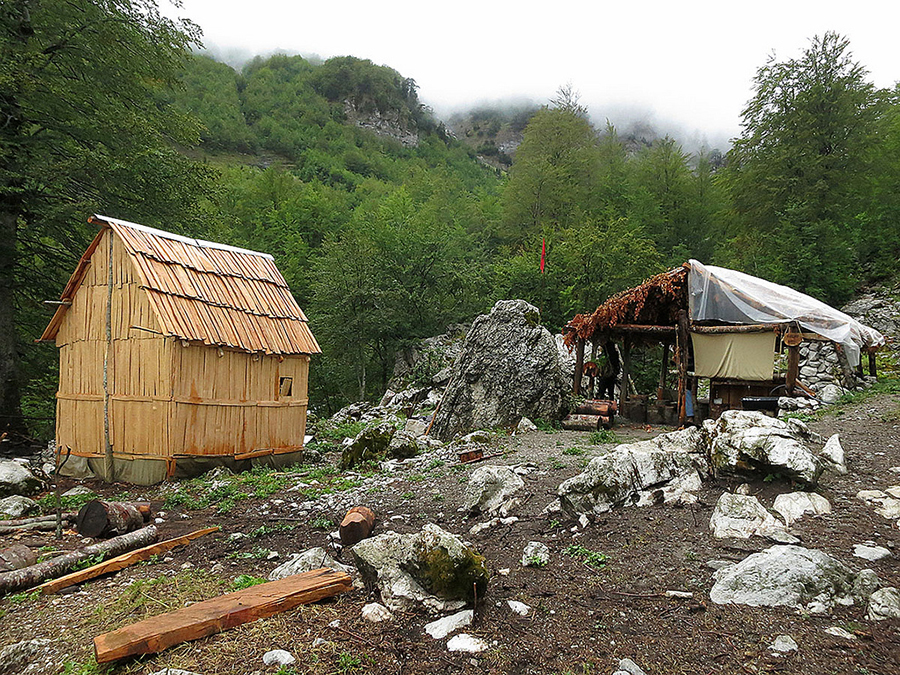 After the pass there's another café and another one and another one… After the last refreshment stop it's a flat walk over pebbles and a few km's down the riverbed it reaches a hotel and the paved road where taxidrivers are waiting.

With my head still in mountains I decide to hike the last eight Via Dinarica-km's to the terminal. Along this road there's refreshment stops and at some point there's a stream running. No need to go hungry or thirsty out here.
Than after an hour and a half I reach Rilindja Alpine Guesthouse and the quest for the terminal starts (the delicious food and sugary drinks are going to have to wait). The terminal I find, on the campground in the middle of a stream.

Via Dinarica: check! :)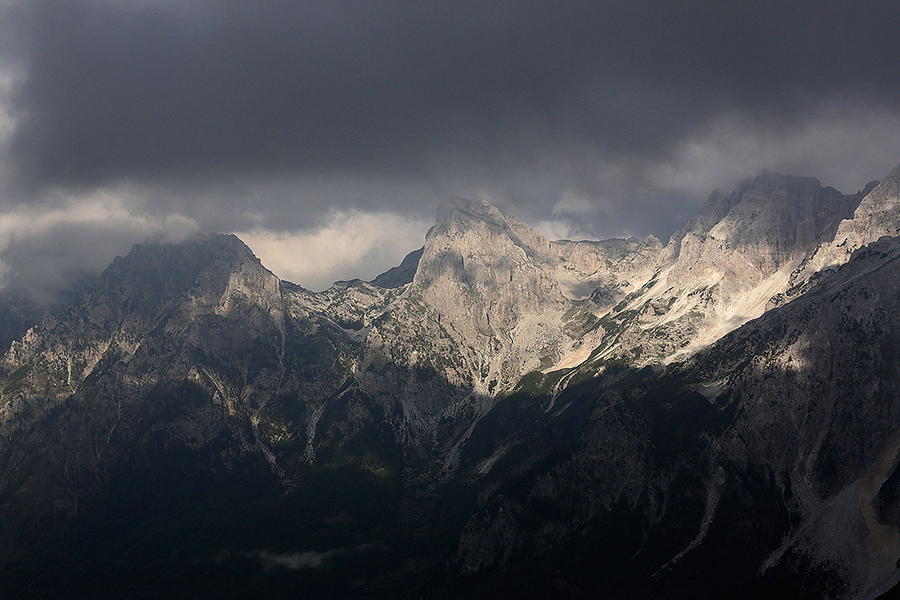 Since clouds have been building all afternoon, sleeping inside seems like a pretty good idea to me. So after an early dinner I head to the hostel and a few hours later a natural lightning and watery show starts and lasts all night.
More pictures on Instagram. Support my adventures and buy me a carbonated and sugary soda pop.
This blog has been written on trail and on a mobile phone.
---