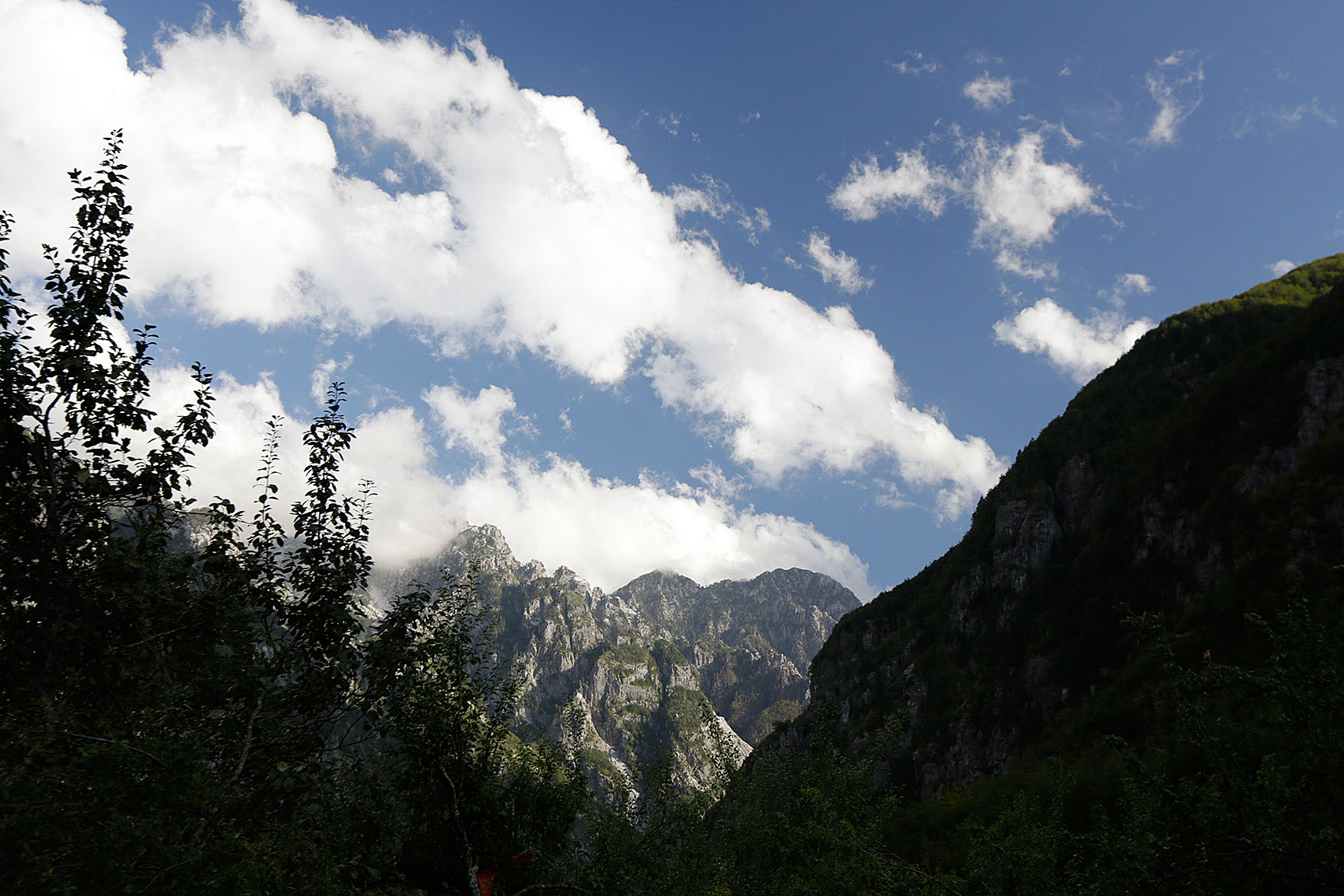 After a rainy day on the trail to Theth from Valbona the warm summer weather returned the following day. Well, for the most part it did. It was slightly overcast but still short sleeve weather. This day was set aside to discover a little more about the heart and soul of this remote Catholic community that had cast itself far into the mountains east of Shkodra to escape the invading Ottomans.

Kenan and Elma found the place quite well organized. Most houses offered accommodation. It was, and is, easy to find good food and a local with a story to tell (or two). The traditional stone houses are adorned with perfectly carved wood shingle roofs. The local Kula, an Ottoman term for fort, is used by the local men when they need to be alone to calm down a bit. In all seriousness, it's basically a rage reducing technique that seems to have a chill-out effect on those who send themselves here for a moment of self-reflection. Everything about the place seems rustic and romantic. It's no wonder it's one of northern Albania's must-see spots.
There are no shortage of musicians either. And I'm not talking about your ordinary musicians. The ones Elma ran across played a leaf and another twiddling on a traditional lahuta.
---